Weekend Itineraries from Two Ukulele Players
BY: Aimee Algas Alker |
Dec 10, 2013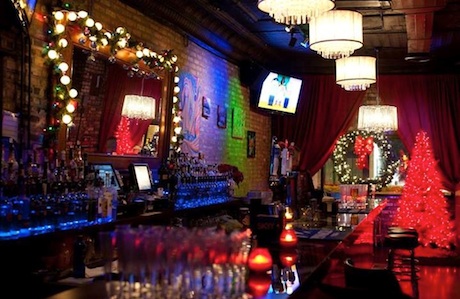 "If you don't smile when you see a ukulele, you're dead inside," said
Narciso "Seeso" Lobo
, moderator of
Ukulele Underground
. He's what techies would call an "early adopter" in the current ukulele revival. And though the two have never met, Seeso would credit
Sami Grisafe
, quarterback for the Chicago Force, for her role in bringing the ukulele to the forefront, after her performance of the
national anthem at last year's World Championship
. These two also claim Chicago as their home, no matter how far they travel. We sat down with each of them to find out where they'd trek to in our fair city, given a weekend completely unfettered by performances or games.
NARCISO "SEESO" LOBO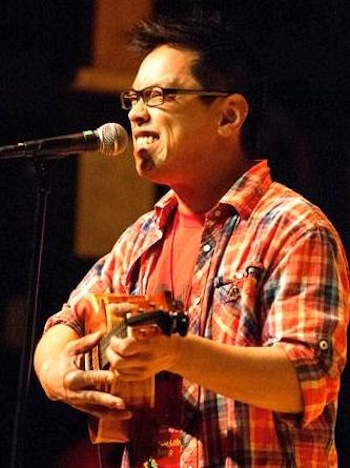 Seeso is what you'd call "YouTube famous." In 2007,
his video for "Thank You for Leaving Me"
—one of the first videos he shot playing his brand-new ukulele—was featured on the front page of YouTube, and quickly garnered more than one million hits. He'd finally found his instrument, a four-stringed masterpiece he likes to call "a smile virus."
Seeso's Weekend Itinerary:
A weekend in Chicago would be best if spent with my soon-to-be-13-year-old daughter, Skylar. She's a drummer and a skater, so she struts to a funky beat.
FRIDAY
MORNING: [Skylar and I would] start with a big stack of Loaded Phat-Jacks at
Kitsch'n On Roscoe
. After that, we'd take in a matinee at the
Davis Theater
in Lincoln Square. I love the Davis for its small-town vibe and cheap ticket prices. AFTERNOON: Skylar's caught the artist's bug, so that means she will be spending much of her life in little independent cafés. We'd stop into
The Grind
(4613 N. Lincoln Ave.) for lunch, so I can show her what her adult life will look like. We'd spend the rest of the day bumming around Lincoln Square, the best neighborhood in the city, making sure to visit
Rock N Roll Vintage
to ogle the instruments we can't afford, and
Laurie's Planet of Sound
to buy some new music.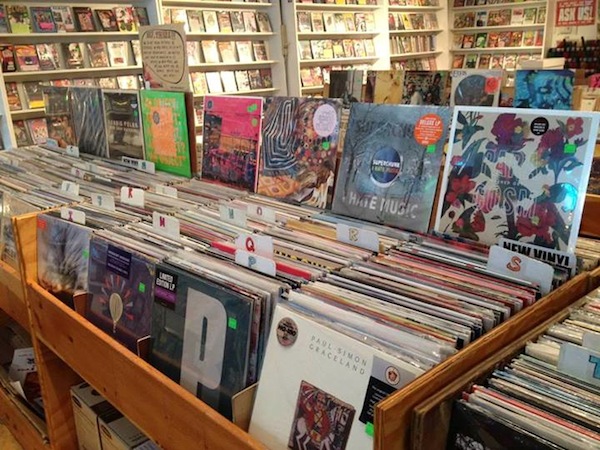 EVENING: We'd have dinner at
Isla Pilipina
, to have the best chicken adobo in town and say hi to Ray Espiritu, the artist/owner. The rest of the evening would be spent at the
Old Town School of Folk Music'
s
First Friday Open House
, to join the super-fun drum circle.
SATURDAY
MORNING: My daughter's not just a drummer, but a skater, so we'd hit up the skater spots. First we'd fuel up on breakfast burritos at
Cafe con Leche
in Logan Square, then go straight to the
skate park under the overpass on Logan Boulevard
. AFTERNOON: We'd have pie for lunch at
Bang Bang Pie Shop
. Mmm... pie. Sky would never forgive me if we didn't visit
Uprise Skate Shop
in Wicker Park. Then, for our second skate park of the day, we'd head to Uptown to grind at the
Wilson Skate Park
. Well, Sky would grind. I'd watch and pray to God she doesn't break a limb. How did my mother survive my breakdancing phase? EVENING: After my heart attack, we'd take the El downtown to take pictures at
the Bean
, then have some teenage girl time at the Water Tower Place mall. They've got a great selection of food at
Foodlife
, so we'd probably have dinner there.
SUNDAY
MORNING: We'd have breakfast downtown at my favorite Jewish deli,
Eleven City Diner
, then we'd go to visit the
National Museum of Mexican Art
in Pilsen. Sky's a big fan of graffiti, and we've been meaning to check out the
Outside In
street-art exhibit. AFTERNOON: We'd take the Red Line back up north to buy some stickers and band T-shirts at
The Alley
, and have a delicious late lunch at
La Tacorea
, an Asian-Mexican fusion joint. Since we're in the neighborhood, we'd have to hit up my favorite comic-book store in town,
Chicago Comics
, and pick up a trade or two, then walk down to the Belmont rocks to read them and have a lakeside ukulele/drum jam. Our night would be perfectly capped off by taking in
The Harold
show over at
iO
to laugh our tired butts off.
SAMI GRISAFE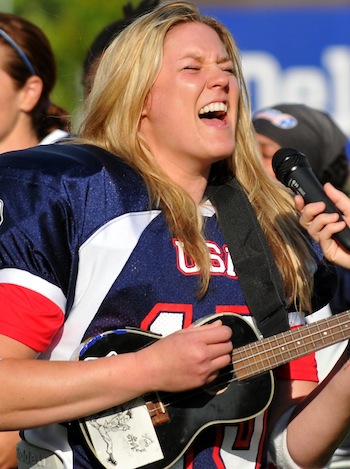 Though she was born in California, Sami considers Chicago her adopted hometown. She arrived at 20 years old, as a student at Roosevelt University. That same year she received a ukulele as a birthday gift, and she's "been playing ever since…"
Sami's Weekend Itinerary:
SATURDAY
BRUNCH: With my friends at
Nookies Tree
on Halsted. During brunch we'd look at the
[Chicago] Reader
and see what events are going on in the city. AFTERNOON: We would definitely go to the
Chicago History Museum
; it's my favorite museum in the city. DINNER: Dinner and music at
City Winery
(I love both going to and performing at City Winery), or [just] dinner at Tango Sur and a concert at
Lincoln Hall
or The Hideout. LATE-NIGHT OUTING: [I'd] do some bar-hopping on Halsted and close my night out at
Carol's Pub
,
The Parlour on Clark
, or Oasis.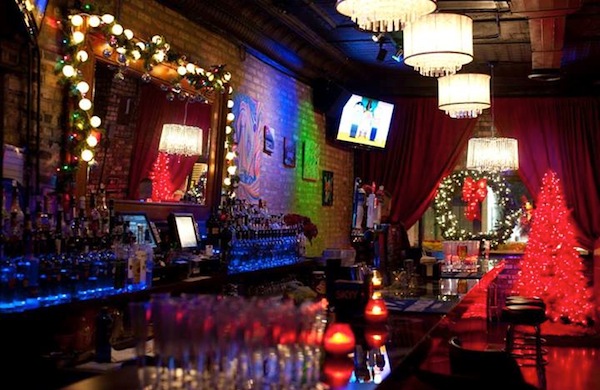 SUNDAY
MORNING: It's the acoustic brunch at
Schubas
. Then, the matinee at
Steppenwolf
or
Lookingglass
.
IF YOU WANT TO LEARN MORE ABOUT THE UKULELE:
Sami recommends that anyone interested in the uke check out
Old Town School of Folk Music
. Seeso, who continues to teach lessons and who's turned many on to the ukulele (including me), directs newbies to
Ukulele Underground
, "an endless source of videos, lessons, tips, and aloha spirit."
Photo of Sami Grisafe by Touchdown. Photo of The Parlour by Photos&Company. Photo of Narciso Lobo by Michael A. Nepper. Photo of Laurie's Planet of Sound courtesy Laurie's Planet of Sound.