GROUPON GUIDE TO WASHINGTON-DC
Are Groupon Vacations Legit? One Blogger Talks Pros & Cons
BY: Kayla A. |
May 22, 2015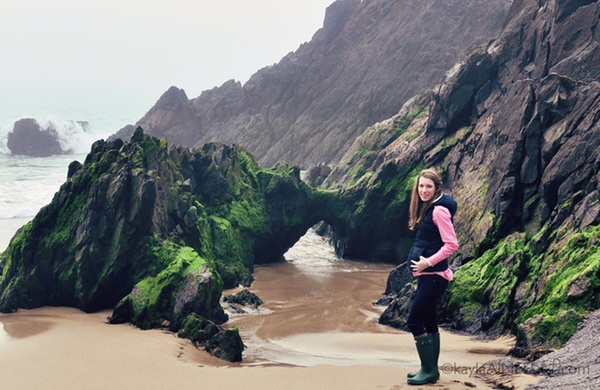 I was chatting with some friends at a playdate about our trip to Ireland and when I mentioned that I booked it on Groupon everyone had a ton of questions. My friend Tracy said, "I keep looking at their Getaways section but I've been too afraid to pull the trigger on using a Groupon for such a big purchase!" So today I wanted to share what our experience was like, because I was also a bit hesitant. I mean, what if we somehow ended up flying into the wrong city or something? (Because, you know, that NEVER happens.)
We booked two trips through Getaways, one with airfare to Ireland and one to Chattanooga, Tennessee which my girlfriends and I drove to. Groupon partnered with me to provide the trips so that I could give them feedback on what I liked and didn't like about the experience. I appreciate a company that genuinely wants to hear about user experience. So here is what I loved and what I would do differently next time!
Booking our Ireland trip was really easy.
Here's how it worked:
There were several blackout dates listed so that I could see when we could and could not travel. I purchased the Groupons I wanted and then followed the instructions to redeem them.
For our Ireland trip, I called the number to the travel agency listed and gave her my Groupon numbers.
I also had her add a couple of upgrades to our package, like attraction admissions (more on that below).
The travel agency was incredibly helpful and wonderful about getting all of our documents together. They gave us an emergency number to call in case there were any issues while we were traveling. I wish I had remembered that because I think they would have fixed the issue we had when the airline messed up our flights but I was new to this whole "Traveling Overseas" thing.
I set most of our itinerary by choosing the places that we wanted to stay from their list of Bed and Breakfasts, and we were ready to go.
What if they offer optional upgrades?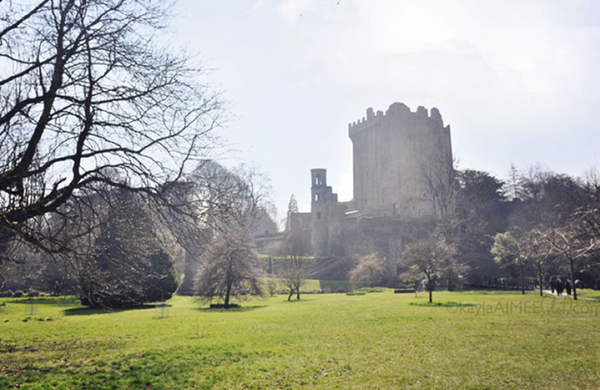 Consider what you want for your trip and choose accordingly. We chose to include attraction admission, but I would forgo that one because we planned an itinerary that didn't end up taking us to a few of them, so I think we'd have been better off paying for things like our visit to Blarney Castle out of pocket, especially because I found some Groupons on my Groupon app for some of them.
Another upgrade I added was automatic transmission and traveling Wi-Fi. I highly recommend doing the latter if you get driving package. The only thing that I didn't like was that the rental car was listed as being included in the package but there was a mandatory insurance fee that I had to pay separately. I'm not a fan of hidden fees and would rather have had that included in the trip price.
Trip #1: Ireland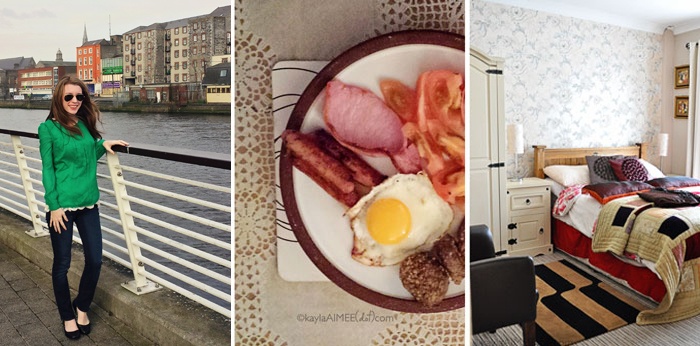 Every place we stayed was wonderful: beautifully kept, excellent food, and such hospitable hosts. Even the seals were friendly!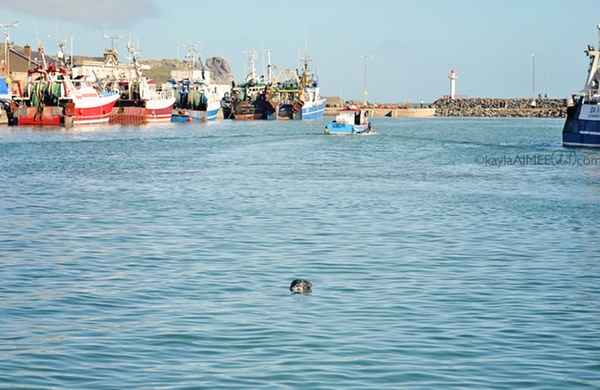 It was a trip full of adventure and amazing experiences, like hiking a waterfall wall surrounded by rainbows and (not) kissing the Blarney Stone.
My husband and I agreed that it was the most exciting thing that we've ever done and we would absolutely recommend it. Not only did we adore Ireland but it was a really budget-friendly way to do the trip. We had all the convenience of a travel agency but the flexibility to set up the trip how we wanted.
Trip #2: Chattanooga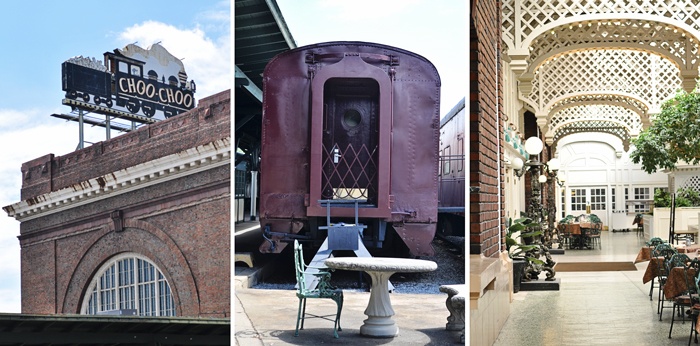 Since Ireland was such a good experience I decided to look for a family-friendly destination within driving distance for a weekend trip. I think this is definitely where Getaways excels in being budget friendly. There were so many great choices for me to travel to with my four year old and I was surprised at how many great beach rentals I found. I called my girlfriends and we decided to road trip to Chattanooga, Tennessee and stay in a Victorian train car at the historic Chattanooga Choo Choo hotel.
My train-loving preschooler was just a tiny bit excited about this: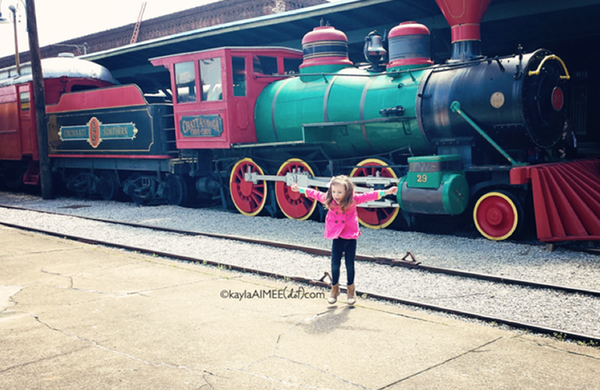 We installed the Groupon app on our phone and then used it to search for Groupons for nearby places to eat, which helped save a ton of money on food. And landed us some really delicious meals in places that we probably would not have visited otherwise, like a cute little restaurant with amazing Brazilian fusion food.
And of course, chocolate.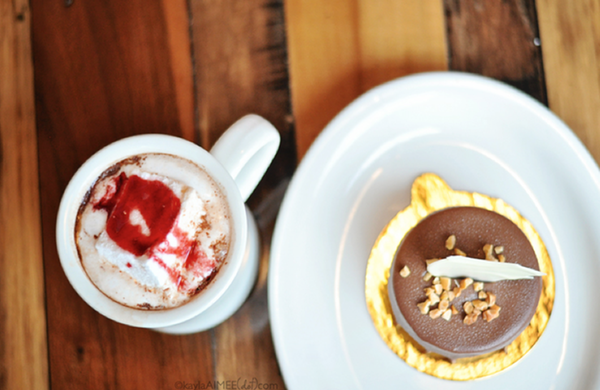 We actually weren't able to use all of our Groupons on the trip (having kids along means there is always a kink in the plans!) and it was really easy to return the ones I had already purchased on my phone for a refund.
We also used them to purchase some activities, like a riverboat cruise on the Tennessee River.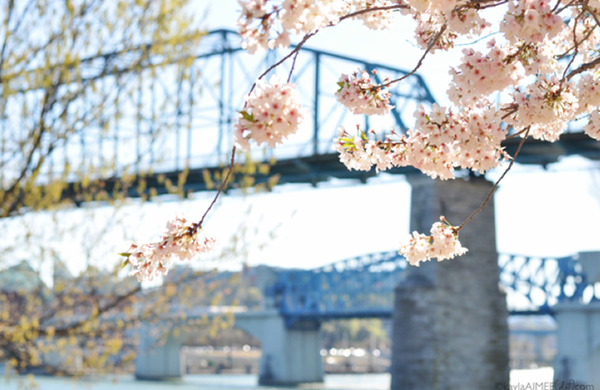 And then we took my daughter Scarlette to Coolidge Park to ride the 100-year-old carousel, which proved to be a total hit. I definitely recommend it.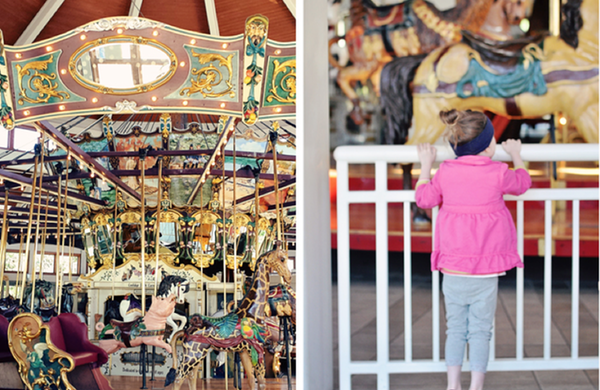 Overall Getaways Review:
Overall, it really was a great experience. I thought it was easy to book both trips and I didn't have any trouble redeeming Groupons. I do wish that Groupon had more sightseeing options available. There were lots of Groupons for local activities such as spa visits or group paintball, but I would have enjoyed being able to use them for more of the tourist-type activities we wanted to do.
I will definitely be scheduling more girls' weekends now that I know I can use Groupon to book a cute cabin on a budget and cut down on the cost of food. I also hope to travel more with Scarlette as she gets older and think this will be a great way for us to be able to expose her to more places. Before this I didn't think travel was really a good fit in our family budget but I'm definitely a convert now.
And if you're on the fence about using them for one of the all-inclusive vacations, I have to say that I was pleasantly surprised to find that it was a really smooth transaction and overall great experience.
Enjoy your travels!
Photos courtesy Kayla Aimee
Have you booked a Groupon Getaway? Tell us your experience in the comments:
BY: Kayla A.
Kayla traveled to Ireland and Chattanooga, Tennessee as part of the Getaways World Tour.