What to Do This Sunday If You Don't Like Football (or Puppies)
BY: Courtney Ryan |
Jan 30, 2014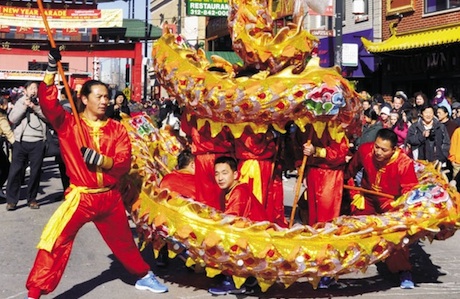 From Woodstock's Groundhog Day festival to Chinatown's Lunar New Year Parade, there's a lot more going on than the Big Game.
Super Bowl Sunday can be the loneliest of days if you aren't a fan of football. With all your friends hunkered down in their living rooms and man caves, scarfing down little smokies between cheers, you're left to pass the hours of that long afternoon on your own. It's cold outside, the shops look like they've been ransacked, and there's nothing good on TV except for the Puppy Bowl—alas, you're allergic to puppies. Well, cheer up! Not everything has to revolve around football on February 2. In fact, we've discovered three activities around Chicagoland that might even overshadow the Big Game.
Relive the Filming of Groundhog Day on Groundhog Day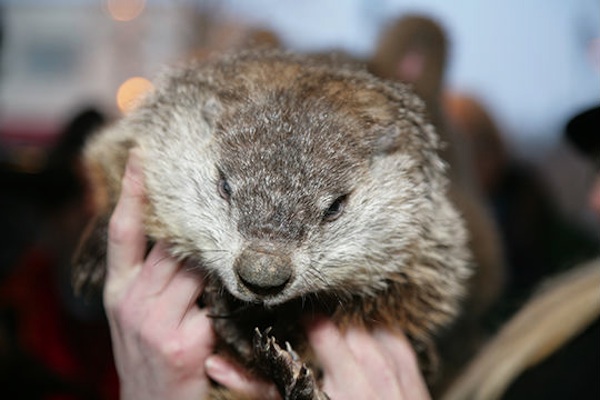 With so much media chatter devoted to football, it's easy to forget that this year's game falls on one of the most important Pennsylvania-German holidays: Groundhog Day. The tradition of anxiously waiting for a lowland rodent to rise from his burrow goes back even further than American football, and it was further cemented in cultural lore with the 1993 Bill Murray film
Groundhog Day
. You might remember Punxsutawney, Pennsylvania, as
Groundhog Day'
s ground zero, but did you know that the film was actually shot in Woodstock, Illinois? The sleepy town of Woodstock sits 51 miles northwest of Chicago's Loop, and it wakes up every February to celebrate
Groundhog Days
: a weeklong event dedicated to both the holiday and the film. The festivities culminate at 7 a.m. on February 2 when
Woodstock Willie
emerges from his tree trunk in Woodstock Square to search for his shadow. The ceremony is a total reenactment of the film's event, complete with a polka band and a surly weatherman on hand to confirm Willie's forecast. Next up is the
Groundhog Day Breakfast
at the VFW (240 N. Throop St.), which promises more polka and more Willie followed by two back-to-back viewings of
Groundhog Day
at
Classic Cinemas Woodstock Theatre
(209 Main St.) at 8 a.m. and 10 a.m. The day finally ends (or does it?) with a walking tour of the movie's filming sites lead by location manager Bob Hudgins. The tour begins at 12:30 p.m. outside
Stage Left Café
(125 W. Van Buren St.).
Contemplate the Meaning of the Game at Chicago's Longest Running Fringe Festival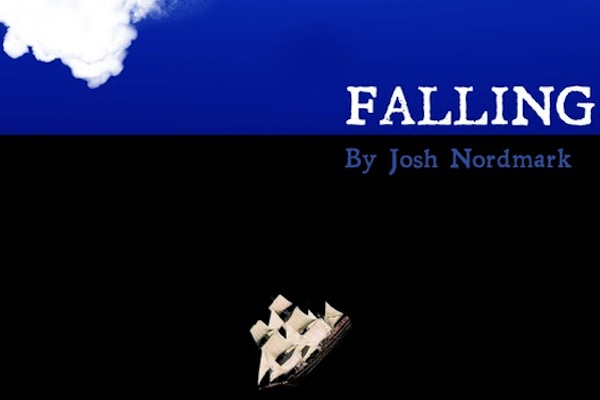 It's not that you
hate
football. It's just that that the game's intensity forces you to confront the fragility of life and the totality of defeat. This same conflict raged inside Rev. Theodore Hesburgh, Notre Dame's president emeritus, when he reflected on football in a 1966 issue of
Sports Illustrated
: The season begins with warm and sunny days filled with optimism and hope. As the season progresses, the sunshine wanes, the warmth diminishes, and optimistic hope is qualified by the hard, lifelike realities of fierce competition, unexpected injuries and the innate difficulty of sustained human effort. That's some heavy stuff. But if anyone gets what Hesburgh is saying, it's Josh Nordmark. The author and performer's latest play is called
Falling
, and it opens at
Prop Thtr
(3502 N. Elston Ave.) on Sunday at 5 p.m. The play follows two Spanish conquistadors who set off for the New World only to fall off the edge of the earth. This unexpected event initiates a conversation on mortality, lost loves, and missed chances. The parallels with football are uncanny. If existential philosophizing isn't your thing, the 25th annual Rhinoceros Theater Festival (or
Rhinofest
, for short) presents plenty of other opportunities to explore fringe theater throughout the day. Skip the postgame show for a 7 p.m. performance of Robert Eric Shoemaker's musical
Plath/Hughes
, which explores the literary couple's tumultuous romance through song.
See Rhinofest's complete calendar and purchase tickets here.
Ring in the Lunar New Year in Chinatown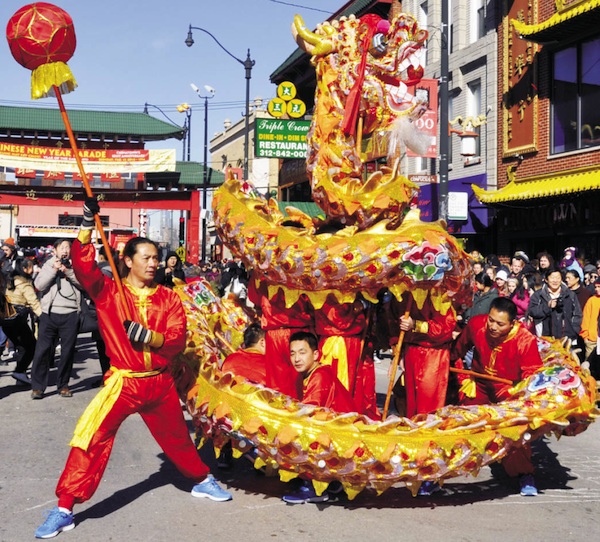 It might be the Day of the Broncos and Seahawks across America, but it's the Year of the Horse in China as of Friday, January 31. To commence what promises to be a year of good fortune and lots of travel—horse years often are—Chicago's Chinatown will celebrate with its annual
Lunar New Year Parade
. Traditional dragon floats will tumble down Wentworth Avenue for two hours as fireworks light up the sky and performers wow the crowds with displays of cultural dancing. The parade ends at 3 p.m., allowing plenty of time to melt some cheese and settle in for the Big Game. But if you're still trying to dodge the kickoff, you could do worse than to wander around Chinatown's dozens of shops and restaurants. Make sure to stop at
China Town Bazaar
(2221 S. Wentworth Ave.), where packed shelves hold such treasures as paper lanterns and silk shoes—not to mention a ton of kitschy knickknacks.
China Place Liquor City
(2105 S. China Pl.) is a good bet for drinks, with hundreds of liquors imported from China, Korea, Japan, and elsewhere in Asia.
Ten Ren Tea and Ginseng
(2247 S. Wentworth Ave.) similarly imports its wares, which include hundreds of Chinese tea leaves and herbal remedies. And don't forget to ring in the New Year with a sweet pineapple-custard bun at
Saint Anna Bakery & Cafe
(2158 S. Archer Ave.).
The Lunar New Year Parade is free to the public. It departs from the intersection at Archer and Wentworth Avenues at 1 p.m.