Packing for London: Get the Look for When It Looks Like Rain
BY: Michelle Schuman |
Apr 17, 2015

London is a no-brainer for inclusion on the shortlist of top European destinations when it comes to history, culture, and double-decker buses. But the city's famously gray, drizzly weather can create a fashion emergency for travelers. Well, chin up, old chap. You can look chic without sacrificing comfort or getting soaked. Just follow these simple guidelines for what to wear in London.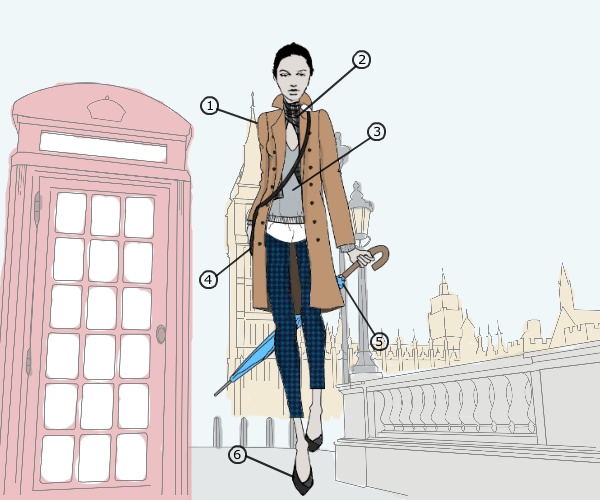 1. Do wear a light jacket. A trench or motorcycle jacket is ideal; neither one will absorb as much moisture as, say, a wool coat.
2. Don't forget a scarf. The temperature can drop suddenly.
3. Do layer your clothes to prepare for changes in the weather. Try to avoid bulky items so you can store them in your bag when you're not wearing them—you don't want to lug a heavy coat all over town. It gets windy in the summer, so avoid anything that may billow too much or cause you to accidentally flash passersby.
4. Do carry a cross-body bag. It's easy to handle, difficult to steal, and suitable for both male and female travelers.
5. Don't leave yourself exposed to the elements. It rains here. Be prepared. Bring an umbrella or hat.
6. Do wear comfortable shoes. You'll probably be doing a lot of walking, so go with something that won't give you blisters. This could mean boots or galoshes, boat shoes, sneakers, or flats—anything you don't mind getting wet.
Illustration: Michelle Schuman, Groupon

BY: Michelle Schuman
Michelle is a freelance fashion designer and dancer from Detroit. She has traveled the US extensively (and loves it!), but her biggest goal is to travel abroad.