What to Wear to the Opera
BY: MICHELLE SCHUMAN | 11.27.2013 |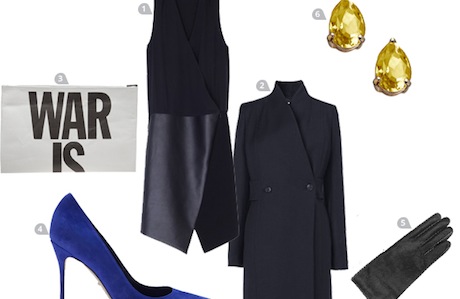 Perhaps the most famous opera reference in pop culture is seen in Pretty Woman, when Richard Gere dresses Julia Roberts in a sweeping red gown and glittering jewels to see La Traviata. Nearly 25 years later, a typical evening at Chicago's Lyric Opera may feature a crowd dressed just as elegantly—even if it doesn't begin with a Hollywood star playfully snapping at your hand with a box containing a million-dollar necklace. (Though, as luck would have it, the Lyric's production of La Traviata is running now through December 20.)
Whereas the Lyric is known for attracting a traditional audience, more modern productions play out 10 blocks away at the Chicago Opera Theater, where classical motifs are upended by contemporary storylines and costuming. For instance, this year they're premiering Queenie Pie—Duke Ellington's only opera, which follows the tale of a popular Harlem beautician—and The Clever One, a satire on dictatorial rule written in WWII-era Germany. As a reflection of these productions, this theater often draws an edgier, artistic crowd.
In the spirit of these two vastly different theaters, we've put together two very different opera-night ensembles. One speaks to classic elegance, and the other to more modern tastes, but both will fit in with the opera's no-such-thing-as-overdressed dress code.
The Look: Formal Elegance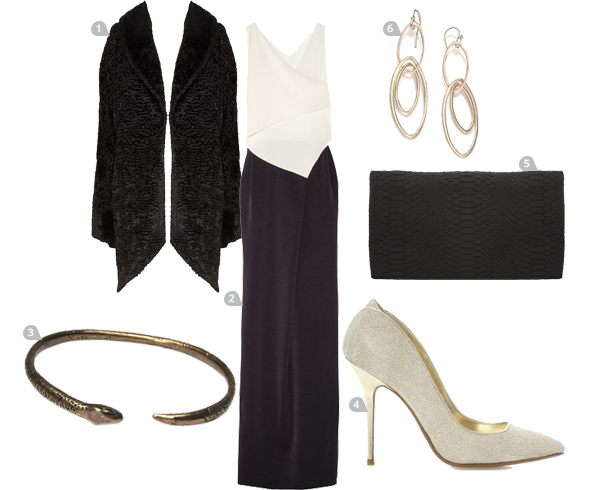 1. Faux-fur coat; Alice and Olivia ($495)
2. Crepe gown; 3.1 Phillip Lim ($895)
3. Dream Collective snake bracelet; Stitch Chicago ($98)
4. Gold court pumps; Dune ($128.13)
5. Leather clutch; Alice and Olivia ($395)
6. Philippa Roberts earrings; Virtu Chicago ($142)
The Look: Sophisticated Modern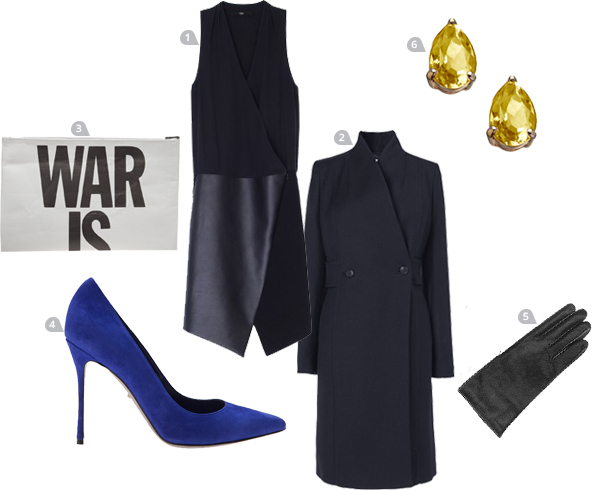 1. Leather asymmetrical wrap dress; Tibi ($575)
2. Fitted coat; L.K. Bennett ($645)
3. Talking About the Abstraction clutch; Farfetch ($175)
4. Sergio Rossi suede pumps; Intermix ($595)
5. Pony-hair leather gloves; Forzieri ($198)
6. Citrine earrings; Max & Chloe ($130)
BY: Michelle Schuman
Guide Staff Writer
Michelle is a freelance fashion designer and dancer from Detroit. She has traveled the US extensively (and loves it!), but her biggest goal is to travel abroad.