What's Inside Olympic Athletes' Bellies? (Lot of Yams)
BY: Halley Lawrence |
Feb 7, 2014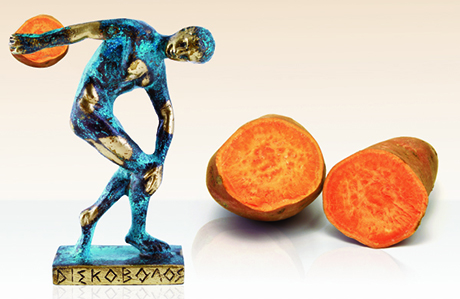 In 2008, the world collectively gasped at Olympic swimmer Michael Phelps—not just for his record-setting eight gold medals, but for the
story
claiming he'd maintained his rippling physique by downing 12,000 calories a day. Phelps later debunked the story during an
interview
with Ryan Seacrest. "I never ate that much," he said. "It's all a myth. I've never eaten that many calories." However, other news sources continued to place his calorie intake at 8,000–10,000 per day—hardly a light diet. Phelps may be the biggest star connected to athletes' outrageous eating habits, but he's far from alone. Here's a quick recap of some of our favorite Olympians with unusual eating habits.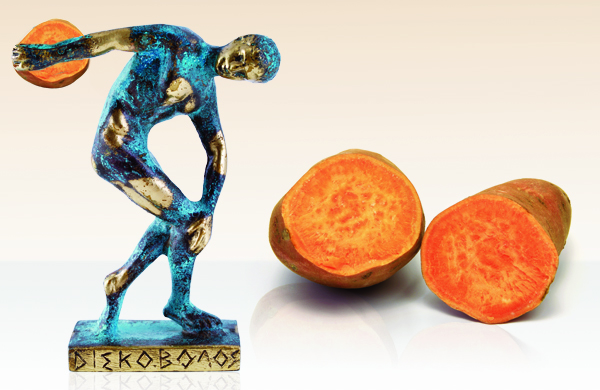 Sisay Bezabeh | Australian marathon runner
Ethiopia-born Bezabeh finished each day of training with a bowl of raw beef. "I found it quite disgusting but he needed iron for his running, and that's what he did," sports scientist Jess Corones told
CNN
. [
Editor's note: In his criticism, Corones showed his lack of familiarity with the basics of Ethiopian cuisine, including kitfo—a dish of spiced raw beef not unlike steak tartare.
)
Usain Bolt | Jamaican sprinter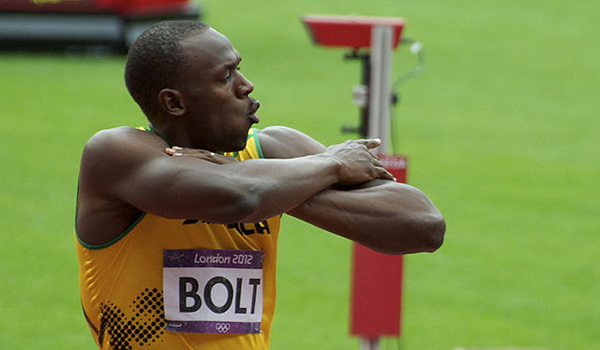 The sprinter has one of the coolest titles in the world: "fastest human ever." After he broke the world record for the 100-meter dash in Beijing, his dad
revealed
the dietary secret behind his success: "It is definitely the Trelawny yam."
Jack Oliver | British weightlifter
Oliver's typical Olympic-training breakfast was a milk shake made with colostrum, the milk of a cow that's just given birth. The milk is replete with health benefits, but tastes terrible; as Oliver told
The Guardian
, "The colostrum overpowers anything else in the shake and makes it just revolting."
Chris Fogt | USA bobsledder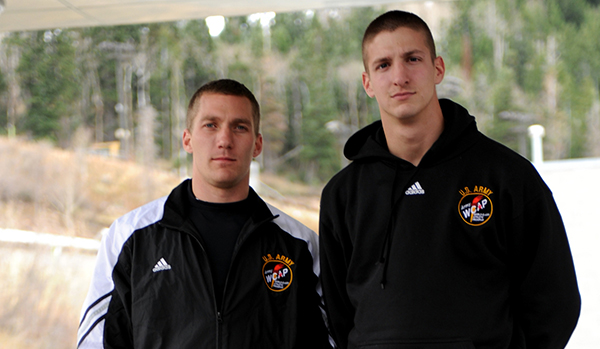 On an icy bobsledding track, a little extra bulk is desirable—even necessary. "As a pushman in bobsledding, you need to weigh about 210–230 pounds to add weight to the sled," said USA pushman Fogt (pictured on left with John Napier). According to
Men's Health
, Fogt bulked up to that ideal weight by downing drive-through delicacies such as Taco Bell's Cheesy Gordita Crunches, Doritos Locos Tacos, Grande Soft Tacos, and Beefy Five-Layer Burritos.
Graphic by Timothy Burkhart, Groupon; Usain Bolt photo courtesy of Nick Webb; Chris Fogt photo courtesy of the U.S. Army