When You Throw This Chicago-Themed Dinner Party, Rahm Emanuel Smiles
BY: Amelia Buzzell |
Mar 26, 2014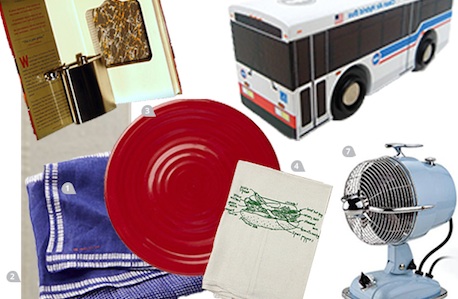 Hot-dog tea towels, model CTA buses, and a table set to look like the city flag—this is how you show Chicago pride. Now pass the celery salt, please.
Da Bears. Da Bean. The patchwork of neighborhoods. The deep-dish pizza. Chicago means different things to different people, but its biggest icons are beloved by both locals and tourists. So why not incorporate them into a table setting that serves as both a celebration of—and an introduction to—all things Chicago? Honor the city's flag by layering a white runner over a blue tablecloth, then let red plates stand in for those iconic red stars. Used in place of napkins, tea towels detail every last component in a Chicago hot dog, from the steamed bun to the sport peppers to the ketchup (just kidding!), which any true Chicagoan can rattle off on command. As a nod to the city's rich Prohibition-era history, hooch should be served as discreetly as possible—a flask hidden inside a book will help your guests imbibe inconspicuously. Of course, it wouldn't be a Windy City–themed party without a little hot air. If the political conversation gets too heated, a retro jet fan will help everybody cool down. If anybody complains, just blame it on the "lake effect."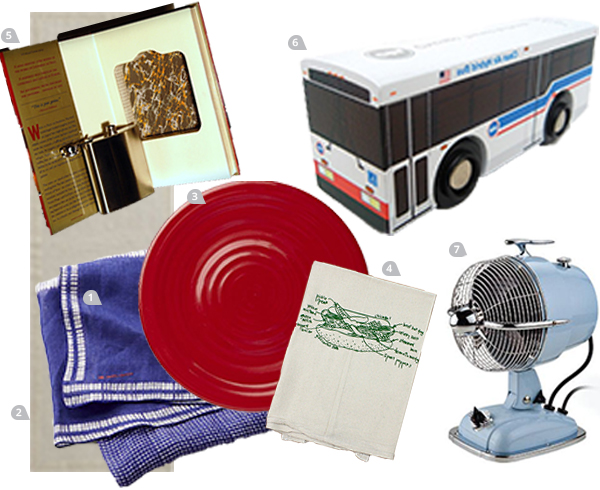 1.
Como gauze linen tablecloth
, Crate and Barrel; ($89.95+ on sale) 2.
Duo natural linen placemat for two
(used as table runner), CB2; ($12.99 on sale) 3.
Red crafted dinner plates
, West Elm; ($48 for four) 4.
Chicago hot-dog diagram tea towel
, Girls Can Tell on Etsy; ($16) 5.
Hollow book safe and flask
, Secret Safe Books on Etsy; ($45) 6.
CTA hybrid wooden bus
, CTAGifts.com; ($12.95) 7.
Wide baby-blue Urbanjet table fan
, Lamps Plus; ($149.91)