Where Atlanta Meets Italy: Atlanta Pizzerias
BY: Megan Elliott |
Nov 21, 2013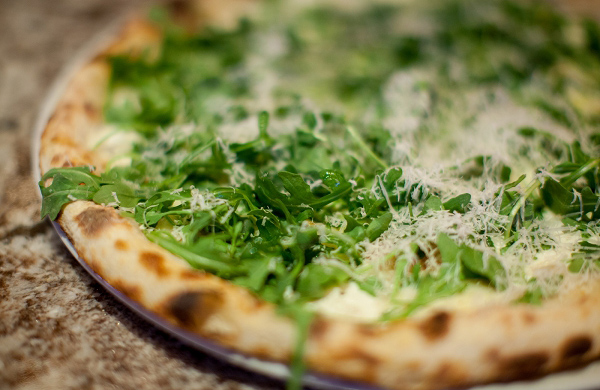 It is rare to find something in this world that is virtually universally loved. A few things come to mind: laughing, love, happiness. But there's something that can arguably be added to that list: pizza. There's something just so irresistible about the simple, yet ingenious combination of bread and cheese. Pizza is a food variety that has been mastered in Italy and vehemently attempted in the United States. But some local Atlanta pizza restaurants offer up the real deal.
Crispy Crust: Jack's Pizza and Wings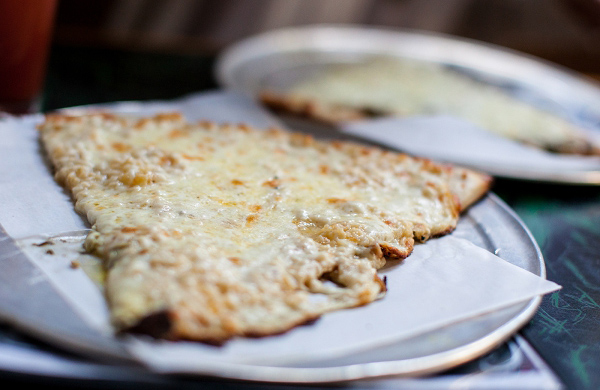 Walking into Jack's feels like deja vu from college days. The cool, laid back joint has arcade games, graffiti, and even old school lunch boxes used as décor. Jack's Pizza and Wings is very well known in Atlanta for their wings, but for many, it's the pizza that keeps them coming back for more. Jack's Pizza is the perfect balance of generous toppings, melty cheese and crispy crust. The crust isn't paper thin, like you'd find in some NYC pizzerias; the crust is thick enough to support the toppings of their many specialty pizzas (including mac & cheese!), yet remains perfectly crisp on the bottom.
Traditional Pizza: Fellini's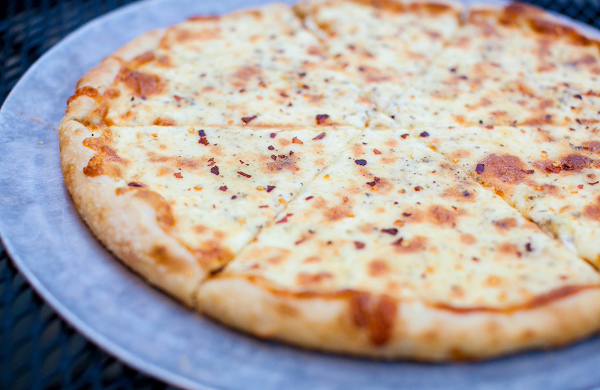 If you're looking for a well-made, fresh pizza, then head over to Fellini's. Their no-gimmick, no-fuss approach to pizza is one that's sure to please. Their philosophy is simple: they use fresh ingredients, dynamite recipes and thoughtful care to create a little slice of cheesy heaven for each and every customer. Their signature neon lettering and twinkling light décor, combined with their lovely outdoor seating make the whole experience of dining at Fellini's special.
Authentic Neapolitan Pizza: Antico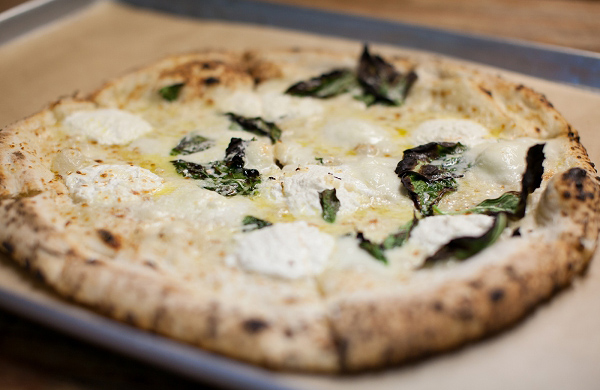 Antico is a local go-to for any pizza lover. With its unbelievably fresh ingredients and imported Italian ovens, it's tough to compare any pizza in Atlanta to Antico. The unique atmosphere is open and inviting with large tables open for parties to share. This traditional Neapolitan pizza is as authentic as it gets in the Atlanta area. The thin, fluffy crust complements the robust flavors of the buffalo mozzarella and other mouth-watering toppings in a way that makes it clear why this pizza establishment has been around since 1889.
Creative Toppings: Shorty's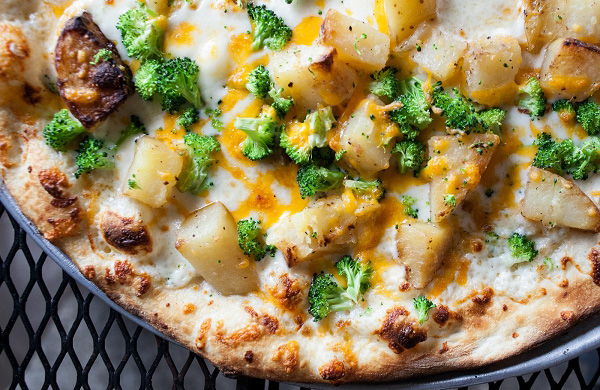 Located in the Northern area of Atlanta, Shorty's Pizza offers a fun, creative spin on pizza. In traditional Italian sit-down restaurant style, the thin crust cooked in a wood fired brick oven is enough to draw in a crowd, but the unique topping options make this pizza joint one of a kind. Unconventional foods like potatoes, fried eggs, avocado and taco seasoned ground beef are all available for toppings, making for some interesting combinations.
Local Favorite: Varasano's Pizzeria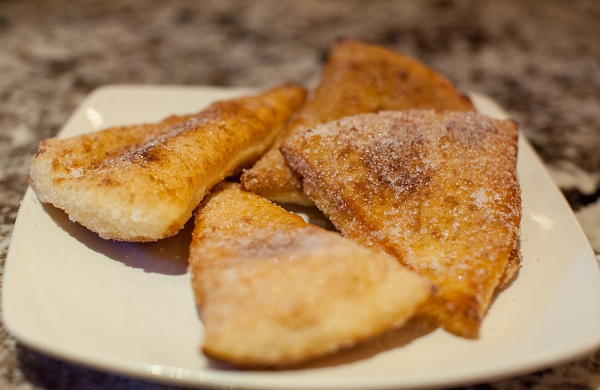 With tons of awards under their belt, including one of the 'Elite 8' Pizzerias in the US by Every Day with Rachael Ray, Varasano's has quickly become a local favorite in Atlanta. Located in the Buckhead neighborhood, this pizzeria serves a delicious take on Neapolitan pizza. The flimsy crust made of sourdough bread just begs to be folded for the perfect bite. And in the unlikely event you have room for desert after one of their signature pizza pies, Varasano's offers decadent Italian style doughnuts. As if their savory pizza wasn't enough to keep business booming, the crystalized sugarcoated fried confections are the perfect cherry on top of one satisfying meal.
All photos by Johnny Cheng Photography
BY: Megan Elliott
Megan Elliott is the creator and voice behind the fashion lifestyle blog, Lush to Blush. After moving to Atlanta from a small town in Florida, she made it a goal to take advantage of her new surroundings and visit as many local establishments as possible. Follow her on her journey as she discovers the award winning restaurants, as well as the hidden gems that Atlanta has to offer.