Where to Buy Cute, Cheap Glasses Online
BY: Amelia Buzzell |
Jan 14, 2014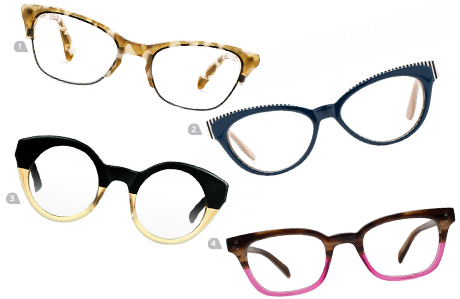 Try these punchy specs on at home or through your webcam. Just don't doubt your eyes when you see they cost less than $200—lenses included.
A single pair of glasses can have a lot of responsibilities. They're supposed to correct your vision, frame your face, and match every outfit you wear before your prescription changes—and when it does change, there goes a lump of money approximately the size of an arm. Luckily, the Internet is here to help. Within the past few years, online retailers have finally allowed shoppers to take fashion risks with eyewear. Because their glasses are more affordable, you can experiment with bold shapes and bright colors, or even amass an entire collection. (I may or may not have seven pairs of glasses right now, myself. Please send help.) These sites also let you preview your new look. Many send lens-less glasses to your door that you can try on before committing to a style; others have futuristic virtual try-on programs, which use camera technology to help you visualize your face sporting half-rims or cat-eyes. If the fashion changes in a year or two? No big deal: these specs will only cost $15–$200 to replace, tops. And some companies, such as Warby Parker and Eyefly, put their profits toward philanthropy by donating glasses to people in need.
Glasses For Ladies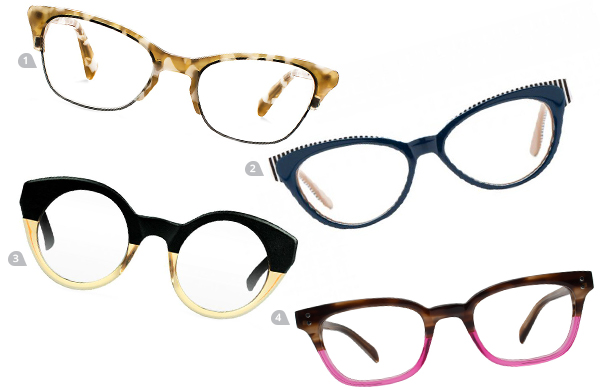 1.
Warby Parker, "Holcomb,"
$145 2.
Bonlook, "Photobomber,"
$99 3.
Lookmatic, "Kitty,"
$95 4.
Rivet & Sway, "Punchline,"
$199
Glasses for Gents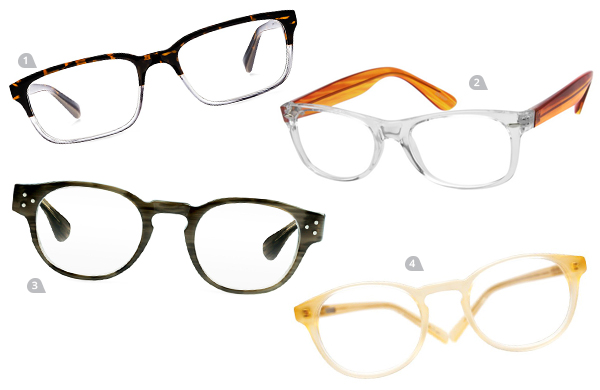 1.
Warby Parker, "Seymour,"
$95 2.
Zenni Optical, #270423,
$15.95 3.
Lookmatic, "Seymour,"
$95 4.
Eyefly, "Woodward Avenue,"
$94