Where to Eat if You're Allergic to Everything
BY: Teresa Doyle Kovich |
Aug 15, 2013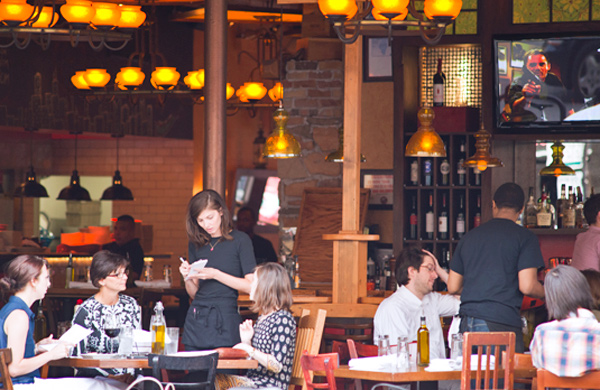 "I'm allergic to life," I sometimes tell friends. Saying that is easier than listing all 40 of the foods I'm allergic to off the top of my head. I start the litany easily, but I often trail off. Is it fresh basil or fresh parsley? Oh yes, and mango … . I have to carry a list on my cell phone so that before I tuck into a meal, I can double-check.
I didn't have a single food allergy until I was 14, but once it started, the list never stopped expanding. First it was just a growing list of forbidden fruits. Then, when I was 18, gluten. Then a couple vegetables. Almost all tree nuts—although, peculiarly, not almonds or peanuts. Then several fresh herbs. Then soy, and finally lactose. Some of the allergies are life-threatening. Some just give me a stomachache. But all of them change how I eat in restaurants.
Despite all of these sensitivities, I still love food and I love exploring new places. In my five years in Chicagoland, I've found plenty of restaurants I believe I can trust to be conscientious about their ingredients and diligent in taking precautions to keep me safe. Here are a few of my favorites.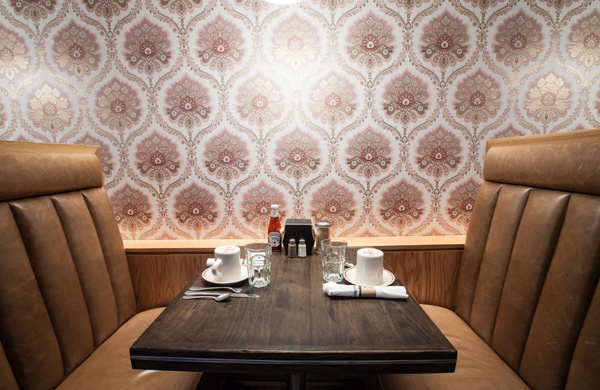 Little Goat | 820 W. Randolph St.
The diner offshoot of Stephanie Izard's wildly popular Girl and the Goat, Little Goat is a conjoined triplet of restaurant, coffee bar, and bakery. It has a gluten-free menu, all made separately from the main kitchen to avoid cross-contamination, and its servers are trained to be allergy conscious. The stars of the breakfast menu—available all day—are the fluffy gluten-free sourdough pancakes with berry compote. Alternatively (or in addition), a gluten-free Pineapple Crunch muffin from the bakery is a great on-the-go option.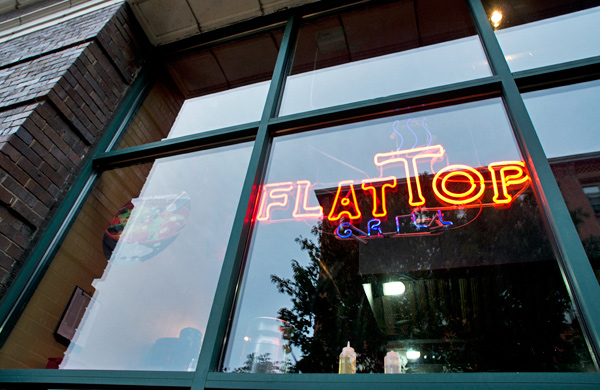 Flat Top Grill | 30 S. Wabash Ave.; 3200 N. Southport Ave.; 1000 W. Washington Blvd.
It's hard to go wrong with a restaurant where you design your own meal. At Flat Top, you pick your own rice, noodles, and other ingredients for cooks behind the counter to transform into stir-fry bowls. All you have to do is add a designated-color plastic stick to your bowl of ingredients to alert the cooks to a food allergy. They'll fry up your dish in a clean wok, instead of on the shared grill. Rice noodles, pineapple, assorted vegetables, and chicken is my go-to concoction; I usually add a splash each of garlic-, ginger-, and lemongrass-water sauces, which are flavorful and free of almost any allergens. The only thing to watch out for is spillover—since the ingredients are all arranged buffet-style, sometimes an untidy customer might knock some tofu into the potatoes, or a regular noodle might creep into the rice-noodle bowl.
Aripo's | 118 N. Marion St., Oak Park
This little restaurant in the heart of downtown Oak Park specializes in a Venezuelan lunchtime staple, the arepa. This corn-based, hockey puck–sized flatbread resembles a pita, but with a crispy outside and very soft, mealy inside. Cut open and generously filled, they make for a surprisingly hearty meal. Aripo's most popular dish, La Nuestra arepa, does contain dairy in the form of shredded white cheese, and many of the appetizers come with creamy dipping sauces. The arepas themselves may have a bit of shredded cheese kneaded in. But if you're lactose- or casein-averse, just ask for a pabellón bowl with no cheese. Both options are heavier than they look, with shredded beef, black beans, and sweet twice-fried plantains.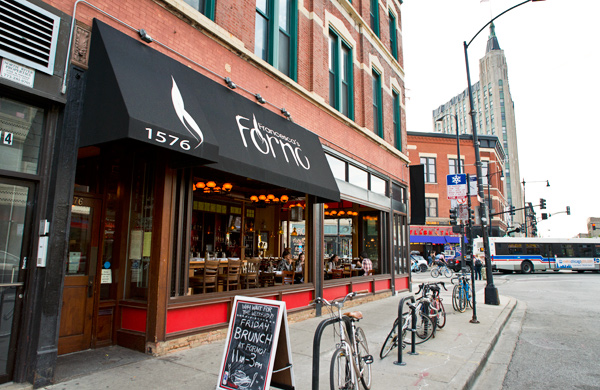 Francesca's | 3311 N. Clark St.; 1400 W. Taylor St; 1039 W. Bryn Mawr Ave.; 1576 N. Milwaukee Ave.; 200 E. Chestnut St.
The menus at each Francesca's location change weekly, but you can always snag one of the handwritten gluten-free menus from behind the hostess's station. Oh, there are a few dishes that could be gluten-free almost anywhere you went—for instance, sautéed chicken with white-wine sauce or fresh fish with mushrooms and other vegetables. But on top of those, Francesca's often has a handful of gluten-free pasta and pizza options. The restaurant's simple preparation makes it easy for folks with allergies to confirm with servers that the food is safe, and sometimes the cook will even come out himself to put you at ease.
Seasons 52 | 3 Oakbrook Center, Oak Brook; Chicago location at 55 E. Grand Ave. opening in the fall
Seasons 52's brag is that nothing on its menu exceeds 475 calories. Its focus on simple preparations and fresh ingredients translates easily into allergy-friendliness—there isn't much to worry about in the way of additives. I rattled off my allergies to an unshaken waitress, who brought me the the gluten- and lactose-free menus. "I'll leave you to cross-reference those," she quipped. (The restaurant also has garlic-free, low-sodium, vegetarian, and vegan menus.) She also reassured me that nothing on the main menu had nuts; the few soy dishes, such as edamame, were easy for me to spot. Another plus: a few things on the allergen menus were specialty items—not available on the main menus, made specifically for those of us with the dietary needs. One of the best was the oak-grilled chicken, seasoned only with salt and pepper, and served on a bed of roasted fingerling potatoes, red and yellow grape tomatoes, corn, and green beans.
Photo of Little Goat: © Huge Galdones; all other photos © Timothy Burkhart, Groupon