Who Sang It: Michael Jackson or Dolly Parton?
BY: Courtney Ryan |
May 14, 2014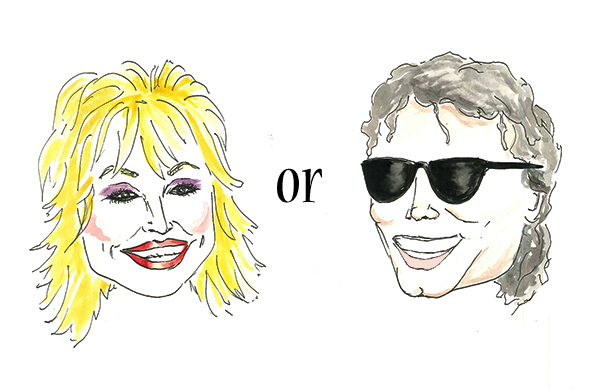 Michael Jackson and Dolly Parton don't just share a love for cosmetic surgery and rhinestones. Both artists have made a spectacle out of wearing their hearts on their sleeves, a performance trait that transcends country and R & B. And both just released new albums: Dolly's cameo- and cover-dotted 
"Blue Smoke,"
and Michael's second posthumous compilation,
"Xscape."
Take our quiz and discover how well you know the lyrics to some of their classic hits.
Illustration: Jen Jackson.