How to Win Your First Food Challenge
BY: Aimee Algas Alker |
Sep 4, 2014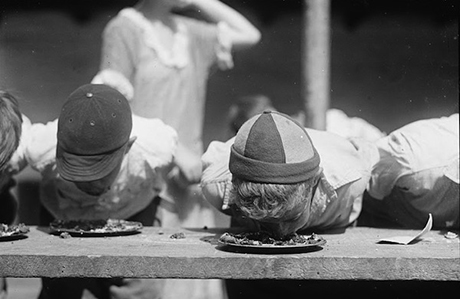 Only in America can you eat a burrito three times as big as your head and be rewarded for it. Across the country,
restaurants
' bills of fare include eating challenges that combine three of our favorite vices: fame, sport, and food. Lots of food. Take note—at
The Roast Grill
in Raleigh, North Carolina:
17 hot dogs
. At Kentucky's
Jailhouse Pizza
: a 12-pound pizza. At
The Fifty/50
in Chicago: 50 menu items in 50 minutes. In small towns, big cities, and almost every other corner of the US, you can be rewarded for consuming a meal of gargantuan proportions. Even in suburban Des Plaines, Illinois, at a pocket-sized
Mexican restaurant
called
Mariachi's Baja Grill
, diners dare to take on the Big Azz Burrito Challenge. To date, five people have actually succeeded, all of them run-of-the-mill customers. It's known that professional competitive eaters prepare for their challenges with the same intensity as professional athletes. But how do everyday joes gear themselves up for these restaurant challenges? To find out, we spoke with
Daniel Duque
, a Big Azz Burrito winner. He filled us in on what it takes to devour—in mere minutes—6 pounds of tortilla-wrapped goodness.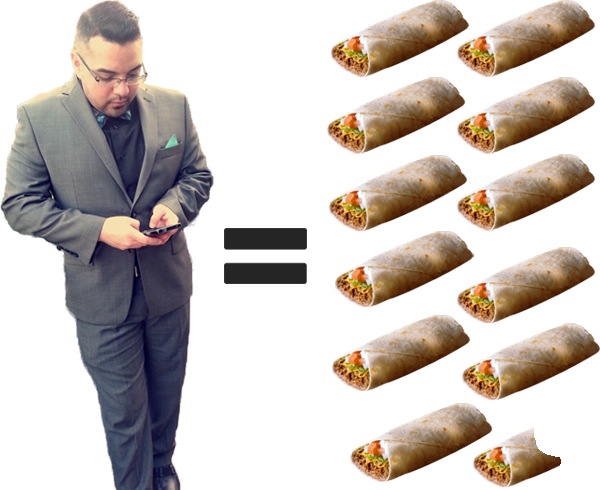 THE CHAMP:
Daniel Duque of Skokie, Illinois
DAY JOB:
Retail merchandising manager
THE CHALLENGE:
Mariachi's Baja Grill's
Big Azz Burrito Challenge
. Challengers must eat a 6-pound burrito filled with meat, veggies, and rice in 30 minutes or less. The Big Azz Burrito is so big, it needs three tortillas to fully wrap it.
FINISH TIME:
10 minutes
PREPARATION: 
"I've always been known for being able to eat a lot. It could be credited to my Hispanic and Italian heritage. Portion sizes are always massive at family reunions. A typical lunch [for me] would be a Chipotle burrito bowl with double everything and a large drink and a Twix bar."
MOTIVATION: 
"My girlfriend's brother … had done the same challenge the day before. As he was eating I just remember thinking to myself that I could eat that, so I came back the day after."
BIGGEST REGRET: 
"I made the mistake of drinking a sip of pineapple Fanta, which is a big mistake when doing a food challenge because of the carbonation. … As soon as it reached my stomach I realized my mistake."
FAME AND FORTUNE: 
"I had a great sense of accomplishment and triumph leaving there. My girlfriend supported me, but I'm sure she'd much rather me keep the gym as my hobby rather than eating competitively."
ADVICE FOR NEWBIES: 
"Don't drink anything carbonated, and don't stretch while eating."
Photo courtesy of Daniel Duque; graphic by Michelle Schuman, Groupon
Read more about out-of-the-ordinary dining experiences: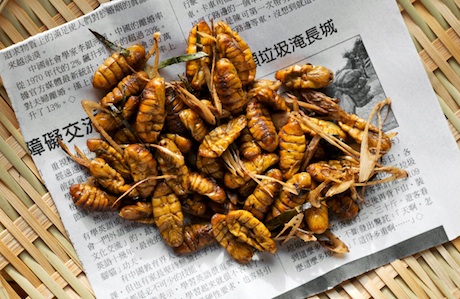 The Best Bug Meal in Town
Tossed with lemongrass and served piping hot, the toasted caterpillars look a lot more enticing than you'd think.