GROUPON GUIDE TO SAN FRANCISCO
Wine Tasting in San Francisco
BY: Andi Fisher |
May 27, 2014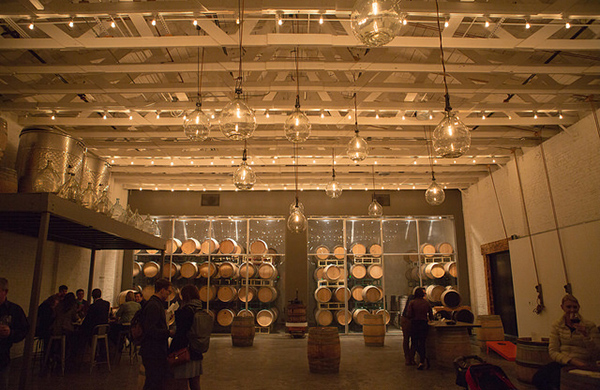 It isn't necessary to leave San Francisco to go wine tasting à la wine country. Besides the many wine bars prevalent in the city, there are actual wine tasting rooms, including one that witnessed the birth of California's original winemaking spot: SoMa.
No need to worry about driving outside the city and figuring out who is the designated driver. Stay in the hood and grab a cab (or whatever crowd-sourced transpo you prefer), gain an extra hour or two, save gas and support local businesses by visiting any one of these fine establishments.
Bluxome Street Winery (53 Bluxome Street, b/t 5th St & 4th Street) in SoMa or what used to be known as South of the Slot is one of the original winemaking locales in California. The folks in Napa and Sonoma have this winery to thank for its commercial heritage. Steeped in old San Francisco history, this is a great spot for wine connoisseurs. The space is gorgeous with great views of the barrel room. Food is easily available whether it is bar bites or a food truck right out front. (Bonus: it's dog friendly!)
Press Club (20 Yerba Buena Ln) located in the Financial District, this upscale wine lounge is absolutely gorgeous, but dress up as the dress code is pure swank. Unlike a lot of wine tasting spots, they have a great food menu that stands toe-to-toe with the flights. The Press Club also has wine on tap, which isn't always easy to find. Some nights a DJ rocks the house, which is a bit unusual too.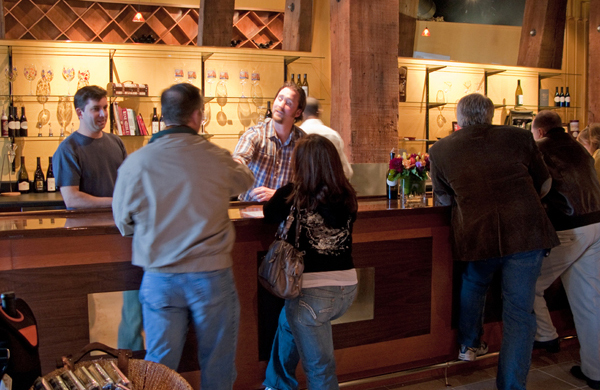 Winery Collective (85 Jefferson Street at Hyde Street) at Fisherman's Wharf offers several choices of flights, something for everyone, even kids if you happen to bring some along. All the wines are small batch, California wines including a few made in San Francisco! The friendly sommelier's that are used to dealing with lots of tourists are surprising patient and cool, no wine snobs here, just a relaxed atmosphere and a bit of an escape from the Wharf. (Pro tip: send your out-of-town tourists off to do some sightseeing while you hang out and wait for them here.)
Wattle Creek Winery (900 N Point Street) in Ghirardelli Square may also be in tourist central, but like the Winery Collective has super-friendly staff who are all too happy to assist you with just about anything. Their winery is in the heart of wine country but not sold in stores or online, so it's the only way to taste the wine unless you go out to Sonoma. (Bonus: they validate parking for up to an hour.)
Two Just Outside San Francisco Spots
Vie Winery (400 California Avenue, Bldg 448, b/t Avenue N & Avenue H) on Treasure Island. If you head to the Flea Market on the weekend this is a perfect spot for a post-shopping break. Gorgeous views of San Francisco and bocce ball courts make this winery ideal for spending an entire day on the island.
Rock Wall Wine (2301 Monarch St) in Alameda also has amazing views of San Francisco in a laid back environment. They specialize in Zinfandels (although they have a wide selection); you can also taste a unique wine from Uruguay called Tannet. Great sandwiches and small bites as well.
As you can see, there's no need to head to the wine country in order to spend the day (or night) wine-tasting. Stay close to the bay where getting home is a breeze and enjoy a flight or two while still catching the lights of the city.
Cheers!
Photos from Scott Schiller and Private Party SF, respectively.