Winifred Grace's Number Pendants Are Way More Romantic Than Love Letters
BY: Mae Rice |
Jun 23, 2014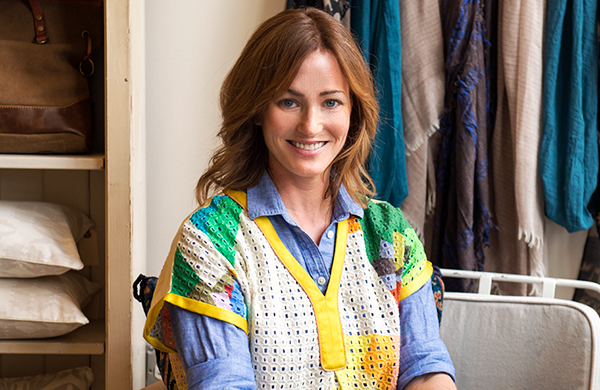 Poets have long cornered the market on love letters, but mathematicians might have a new advantage when it comes to romantic gift giving. At her new Andersonville boutique,
Winifred Grace
(5642 N. Clark Street), jewelry designer Winifred Gundeck specializes in creating simple bronze pendants stamped with letters, symbols, and—frequently—numbers with sentimental value. What is a sentimental code, exactly? For one customer, it was the geographic coordinates of the Ferris wheel where he proposed to his wife. For another, it was the house number of her mom's childhood home. Still others opt for momentous dates, often stamped with no punctuation as six-digit strings of numbers. "You can get really personal," Winifred said. Yet her cool, simple designs, with their "modern-looking" sans-serif typeface, acknowledge the fact that not everyone wants to wear something as sappy as, say, a necklace with the word "love" on it. "I want pieces of jewelry that represent my son and how important he is to me," she said of her own bronze pendant, which features a capital "A" in honor of her son, Alexander. "I want pieces that I can wear every day, and when I put [them] on, I don't even have to think about them." As such, her boutique is full of versatile, everyday accessories like that one—five of which she shared with us below. (To see more of Winifred's custom work, check out her
Instagram
, where she posts prolifically.)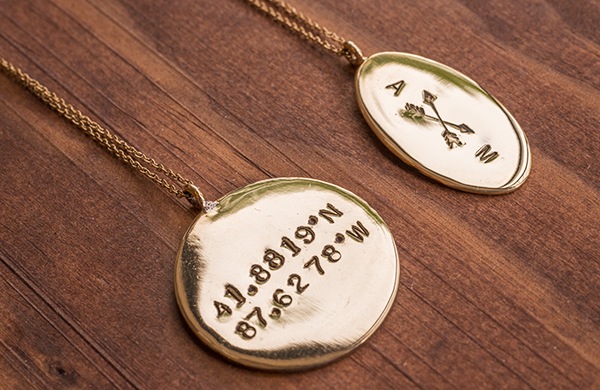 1. Custom-stamped pendants ($150 large; $135 small)
The bigger one is stamped with the coordinates of Chicago, the smaller one with initials. Winifred said they look good whether they're a little tarnished or freshly polished—and each one comes with a free polishing cloth. The stamping process takes 10–15 minutes, which means they can be made while you wait. Price-wise, the smallest pendant costs $90 (unstamped). For stamping, there's an additional setup fee and a charge of $3 per letter.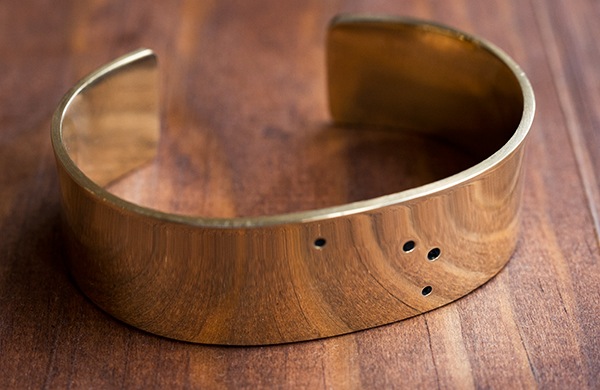 2. Aries constellation bracelet ($143)
Winifred offers bronze bangles punched with all 12 astrological signs' constellations. The Aries one is her favorite "because it's very minimal."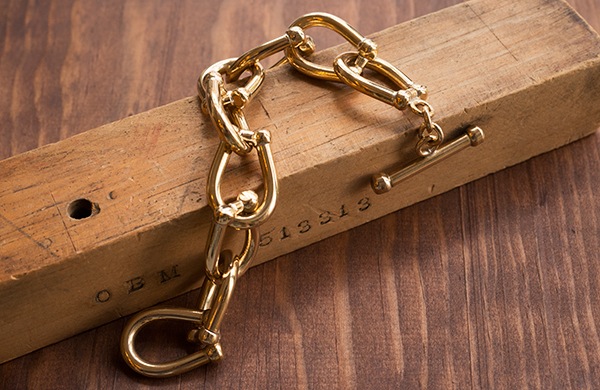 3. Horse-bit chain bracelet ($290)
This chunky, toggle-clasp bracelet is "inspired by vintage Cartier," as well as the real gold Gucci bracelets Winifred inherited from her mom. "I just loved them," she said. "They made me feel like a disco queen." This particular bracelet is also inspired by a horse bit—a shape that's ubiquitous even outside the farm. "Gucci, their signature buckle on their shoes—it's a horse bit."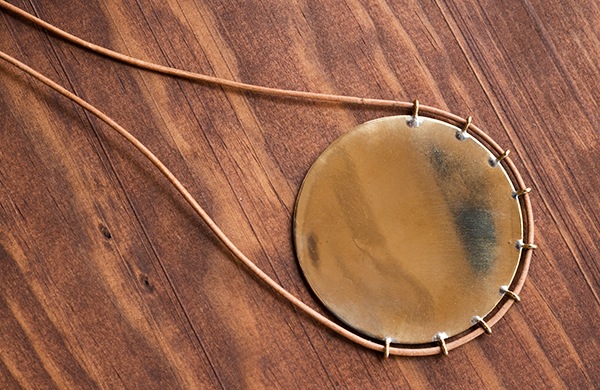 4. 60-millimeter round pendant ($170)
Anthropologie has stocked this necklace, which Winifred said "is nice because you tie [the leather] off at any length." She also likes the way she put the pendants' tiny jump rings to use: they hold the leather cord rather than dangling decoratively.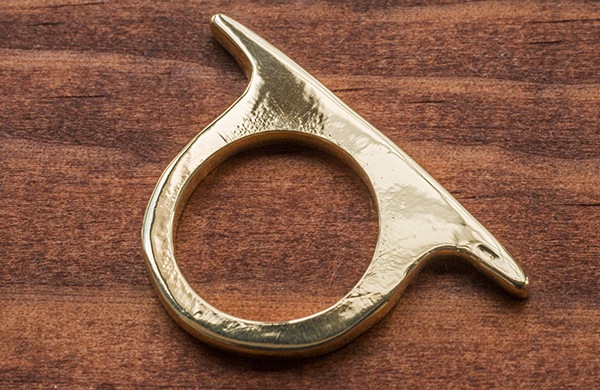 5. Bar ring ($127)
This is "supercomfortable to wear," Winifred said. "Your fingers just nestle in around the shape of the ring. It has two places cut out for your [adjacent] fingers." She also stocks it in multiple sizes and can custom-make sizes she doesn't have in two to three weeks.
Photos: Andrew Nawrocki, Groupon
BY: Mae Rice
Guide Staff Writer
Mae Rice is a staff writer who writes about eyelash extensions, French food, what "business casual" even means, and other style and food topics.