Winter Sippers
BY: Fiona Coxe |
Feb 5, 2014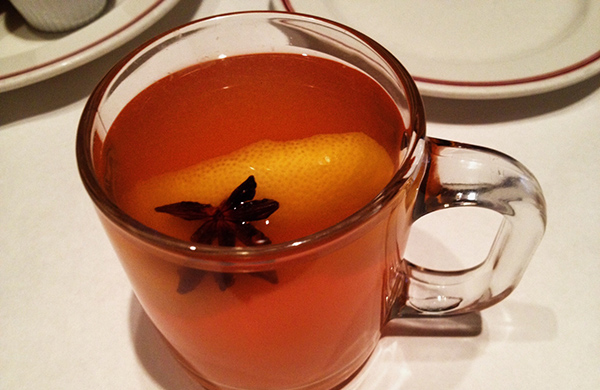 Winter in New England inherently means that the area is blasted with cold air, and that results in our residents looking for some creative ways to warm up. Now I don't know about you, but I've found that a good, strong cocktail will often brush the shivers away and warm me up from the inside out. Luckily, Boston bars and restaurants are creating all sorts of delicious concoctions to spread a little warmth and cheer.
I have found that traditionally winter cocktails are made in just a couple of different styles, those that are served hot, in mugs perfect for wrapping cold hands around (think of a Hot Toddy or Hot Buttered Rum), or simple drinks served straight up or on the rocks for maximum warming effect quickly (think of spiced bourbon or Manhattans). This means that the incredible talented mixologists around the city are trying their hands at spiffing up traditional recipes to make them new again.
Eastern Standard, located in Kenmore Square is one of my favorite spots for cocktails and this winter they are not disappointing. Their winter cocktail menu takes all those wonderful old recipes and makes them new again. How about an Apple Butter Toddy that combines vida mescal and winter spices with house made apple butter and bitters. Served in a glass mug this is a perfect way to duck out of those chilly temps and warm up. Or perhaps you like a sweeter toasty warm beverage- if so, then I'd suggest the Hot Chocolate flight at Met Back Bay. A set of four different flavors, traditional, Mexican, Salted Almond and Peppermint, all spiked to boozy deliciousness.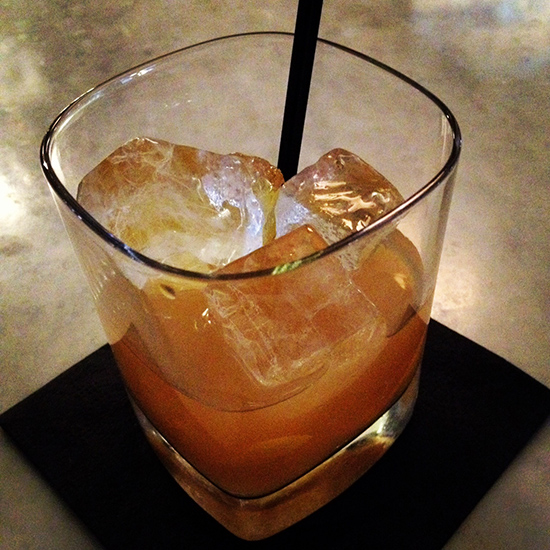 Traditional throughout the fall and winter are cocktails mixed with cider- that sweet nectar squeezed from ripe apples. Trina's Starlight Lounge, a Somerville favorite of hipsters everywhere, has taken Mulled Cider to a whole new level with their libation called Mull it Over which combines spiced apple-infused Old Monk rum with maple syrup, lemon juice, spicy ginger beer and bitters. Acquitaine Bistro, with locations around the Boston area, is offering up their own take on cider cocktails with their Scotch & Cider featuring Dewars and their own Spiced Cider
Of course, sometimes a good, strong cocktail is all that's needed to fight off the chill. When this is the case, luckily, there are many options to serve the need. My favorites include the James E. Pepper which features Baker's Bourbon combined with Vanilla, Orange, Lemon, Sugar and Bitters found at Marliave in the heart of downtown Boston on Bosworth Street, and the lion's tail which mixes up a bourbon sour with allspice found at The Journeyman in Somerville's Union Square.
No matter what your "poison" the waterholes around Boston have something to fit your palate, sweet, hot, strong or traditional. Of course, if you find yourself wondering which is most your style, this is definitely the winter to visit some of these great spots and find your flavor.