Wisconsin Old Fashion at Weegee's Lounge in Logan Square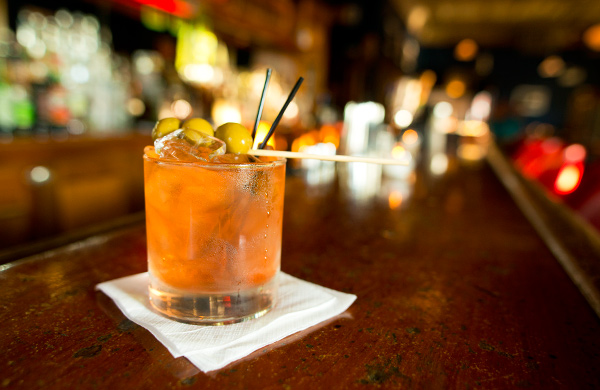 It occurred to me, as I glanced down the empty, worn-wood bar at Weegee's Lounge (3659 W. Armitage Ave.), that it was probably too early to order a second drink. At 7 p.m. on a beautiful summer evening, the place felt deserted, with only the faintest echoes of happy-hour conversation trickling in through the open patio door. But a cheeky description for a Wisconsin Old Fashion was too alluring to pass up: "If you have to ask," I read, "you'll never know." Clearly I now
needed
to know. I ordered and thought about what might make it Wisconsin. Would they add Miller? Garnish it with cheese curds? Add a summer-sausage swizzle stick?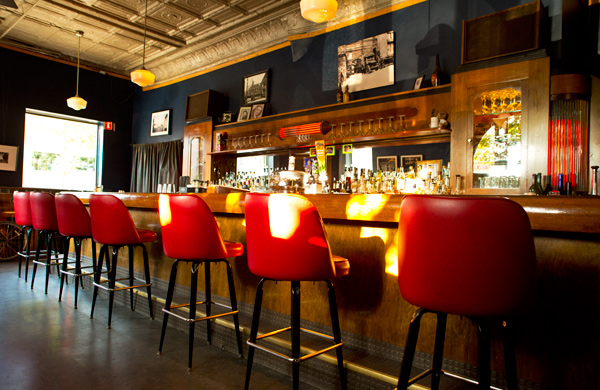 The intimate setting—and that good, strong first drink—had started to make me feel like a regular. So I boldly asked Alex, the owner and bartender, what was in the cocktail he was about to make. It was a brandy old-fashioned, he said, made with sugar and Angostura bitters. The name was a nod toward its status as a favorite cocktail among our neighbors to the north. With a flourish, Alex staked three olives and plunked them into the drink. "It's the way I learned to make it at Friday fish frys," he explained. The resulting concoction was sweet but tart, with the olives' brininess cutting some of the sugar. Though the drink was never going to become my go-to cocktail, I was surprised by its charm, and said so. "We wouldn't have it on the menu if it wasn't good!" Alex said, his booming laughter drowning the soft, jazzy music. Next to me, the only other customer, a beer rep who'd been talking a mix of business and nostalgia with Alex, asked if he could try it. I obliged, and he nodded his approval. He grew up in Wisconsin himself—Green Bay—so he knew a good one when he tasted it. Despite my own lukewarm feelings toward the drink, the night was anything but a letdown.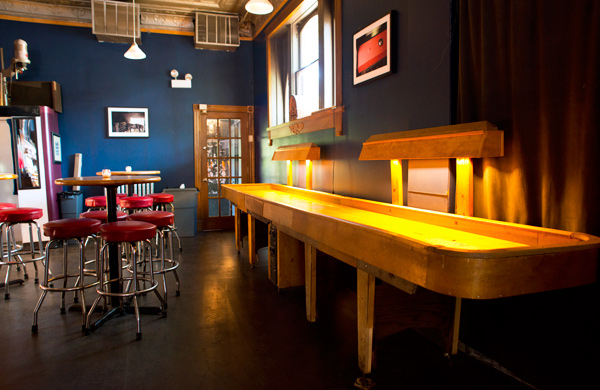 Over the next hour, Alex and the rep taught me all about Chicago's 4 a.m. bars and why it's so hard to open one, what it means to have a single-digit liquor license number, and how breweries were the ones to open most of the 33,000 bars the city once boasted. It was clear Alex and his friend were experts when it came to the city's bars; Alex has spent the last 20-plus years working in them. He bought Weegee's in 2006, and began mixing Prohibition-era drinks a year before the Violet Hour officially kicked off the cocktail trend in Chicago. Armed with this insider information and my new status as "someone in the know," I actually left a bar feeling smarter than when I came in. With the night sky purple and blue above me, I reluctantly made my way toward home, imagining the stories hidden within every corner bar I passed.
Photo: © Timothy Burkhart, Groupon