World Class Mixology at One Flew South
BY: Broderick Smylie |
Jan 2, 2014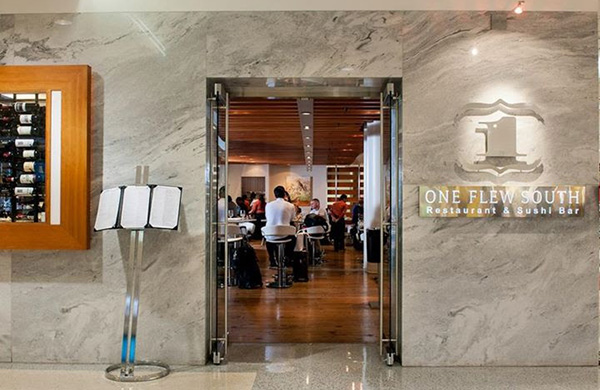 Whether you choose to use the term bartender or the gussied-up title, mixologist, there's no doubt that Atlanta is having a moment in the spotlight when it comes to crafting the perfect cocktail. One of the city's bar stars gets a chance to serve patrons that may never even set foot into the city proper as Tokiwa Sears tends bar at the highly acclaimed One Flew South restaurant at Hartsfield-Jackson International Airport. "Crafting cocktails in the world's busiest airport is truly a unique and rewarding experience. It almost feels like the world is our neighborhood and our regulars and guests come together from different walks of life and with various backgrounds and cultures to sit and imbibe at their favorite bar, One Flew South," says Tokiwa.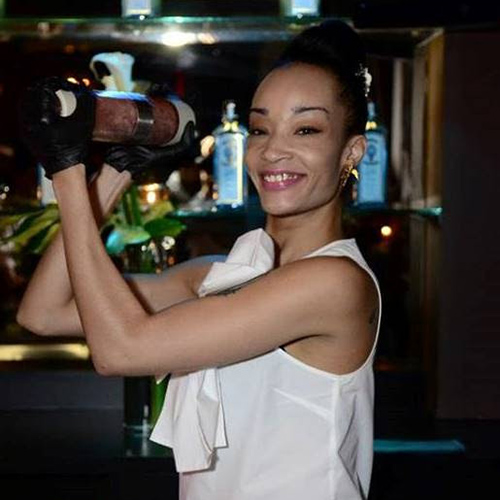 As any good bartender would, Tokiwa will happily make you your cocktail of choice, but there are certain spirits that intrigue her.  "I love working with Mezcal. I really love the smoke and strength it imparts in cocktails. Whether its the base spirit or used as an accent, there is no mistaking that its there. My favorite classic cocktails to make and partake in are the Negroni and The Last Word. Both are amazing gin cocktails and fine examples of complex simplicity." After many rounds of competition leading up to the grand event at Taste of Atlanta, Tokiwa won the crown at this year's Barcraft competition. Tokiwa bested many of the city's finest bartenders, last year's winner Kellie Thorne of Empire State South has gone on to compete in bartender competitions internationally. "Competing in the Taste of Atlanta Barcraft competition this year was an amazing experience. Fernet Branca is a beautiful Italian digestif that's complex, mysterious, herbaceous, and earthy. Competing alongside the best bartenders in the region and representing One Flew South is exciting and humbling and was a true honor." Tokiwa acknowledges that Atlanta's craft cocktail scene has exploded over the past 5 years and has a number of spots that she chooses to frequent during her nights off. "My favorite spots to imbibe around town are Proof and Provisions, Article 14, Empire State South and King and Duke. I'm crazy about Downtown Decatur right now and frequent
Leons Full Service
, Paper Plane and Kimball House. The Vortex and Octopus Bar are late night staples as well."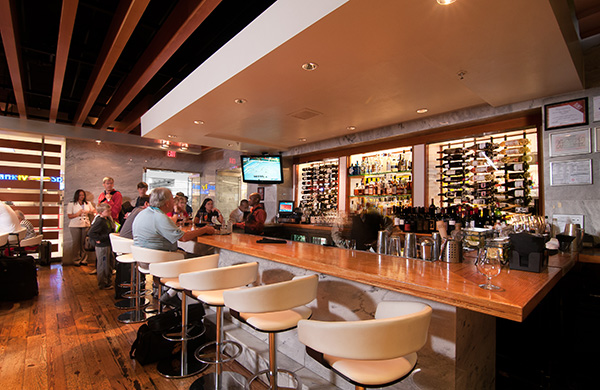 If you do find yourself at Hartsfield-Jackson, be sure to not only get a drink from Tokiwa, but try the restaurant itself. It certainly isn't the typical airport fare that you may be used to. "One Flew South is the first upscale dining experience in the World's busiest airport. We follow the vision of our Executive Chef, Duane Nutter, whose style is "Southernational" and is chef driven/farm to table, quality and refreshingly consistent with southern hospitality at the forefront." Tokiwa has generously shared her award-winning cocktail, Paging Dr. Fernet. Cheers!
Paging Dr. Fernet
1 oz. Fernet Branca 1/2 oz. Leopolds Michigan Tart Cherry Liqueur 1/4 oz. Del Maguey Vida Mezcal 1 oz. Vanilla Black Tea 3/4 oz. Fresh Squeezed Lemon juice 3/4 oz. Rosemary Simple Syrup Combine all ingredients into shaker. Add ice and shake vigorously. Double strain into Collins glass full of fresh ice. Garnish with rosemary sprig.
BY: Broderick Smylie
Broderick is an award-winning writer and photographer who loves delving into the food scene in Atlanta. He can be found at restaurants and food events around town, often with a camera in one hand and a tasty bite in the other. His popular blog Savory Exposure began in 2009 capturing images from a private tasting event and now documents the food and drink scene in Atlanta and beyond. Originally from Cleveland, Ohio, he's lived in the city for over 10 years and embraced the South and its food