World Travel is More Affordable with Getaways
BY: Jenn Q. |
May 21, 2015
I love to travel, but like many travel addicts out there, I don't like to spend a lot of money on my travels! I keep an eye out for opportunities to save money, like visiting hot destinations during off season, taking advantage of airline sales and finding deals on hotels and tours. When it comes time for my family to take a vacation, the thought of handling all of the arrangements gives me a headache! I've finally found something to make that booking process easier...and much more affordable: Getaways!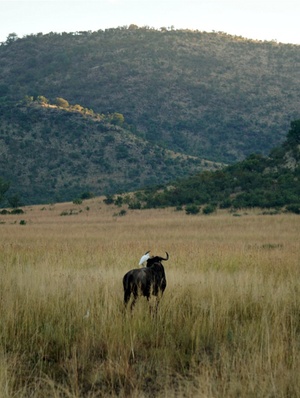 With the South Africa Safari package I booked through Getaways, everything was done for me, from booking our flights, arranging our ground transportation and reserving our hotels in each location. It was so nice having someone else handle all of those arrangements for me, and with a total price of $4,598 for my daughter and I, that 10 day trip across the Atlantic ended up being much more affordable than I could have ever dreamed. When I priced out a similar itinerary for South Africa in the past, it was over $8,000! While in South Africa, we crossed a few major things off of our bucket list, beginning with cage diving with Great White Sharks off of the coast of Cape Town!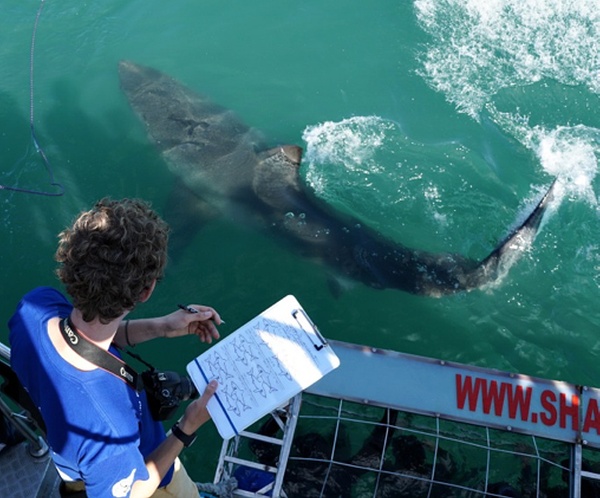 My daughter and I are fascinated by sharks and have talked about going cage diving with Great Whites since she was little! It was so exciting for me—but even more exciting for her, as she met a marine biologist on-board and got some great tips for volunteering in South Africa next summer!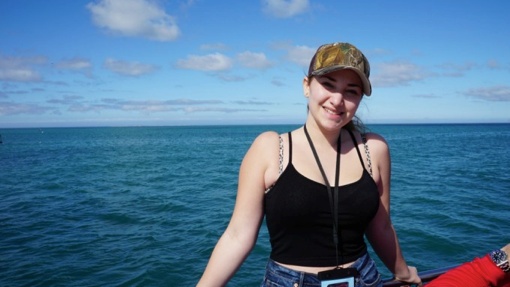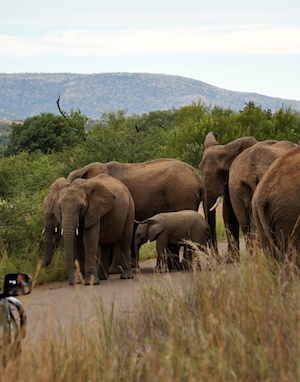 The highlight of our trip was the time we spent in Pilanesberg National Park, just a short drive away from Johannesburg. Our Getaways package provided four days and three nights at the Ivory Tree Game Lodge, which included all of our meals and two daily game drives.
The lodge was right IN the park, and while I only saw a Sevet monkey on the lodge property, we didn't have to go very far before we began to see some of the Big Five!
We woke up at 5 a.m. each day to take our morning game drive, which is where one of the most exciting moments of the entire trip happened...we tracked a leopard!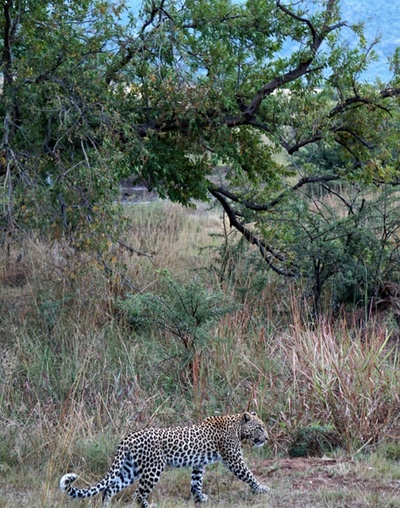 I came home from South Africa with a new passion for travel—who would have thought that was even possible? I've been perusing the Getaways for our summer vacations and there are so many options, I can't decide which getaway to purchase!
We've already taken advantage of their domestic travel offerings, with a weekend getaway in nearby Sunny Isles Beach. My husband and I visited the Newport Beachside Resort through a Groupon Getaway for only $69 a night—for a hotel located right on the beach in the middle of the "Florida Riviera," that was a real bargain!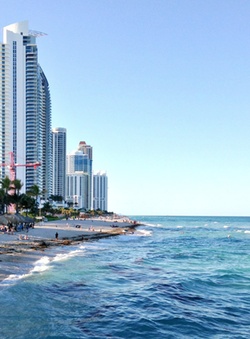 In addition to purchasing Getaways for hotels, you can also buy Groupons for nearby restaurants and activities like sightseeing tours, water sports, foodie tours and museum admittance tickets so that you save money on every aspect of your vacation!
You see, Getaways offer a wide variety of packages, ranging from last-minute deals on hotel stays and deals under $99, to romantic packages and family-friendly vacations. But the traveling fun doesn't stop there! Getaways offer international travel deals, cruises, all-inclusive vacation packages—the sky's the limit!
Photos courtesy The Rebel Chick
BY: Jenn Q.
Jenn traveled to South Africa and Sunny Isles Beach, Florida, as part of the Getaways World Tour.
Tours & Air-Inclusive Packages Deals