You Are What You Wear: How a Pageant Queen Finds Stage-Worthy Vegan Clothing
BY: Katie Cortese |
Jun 26, 2013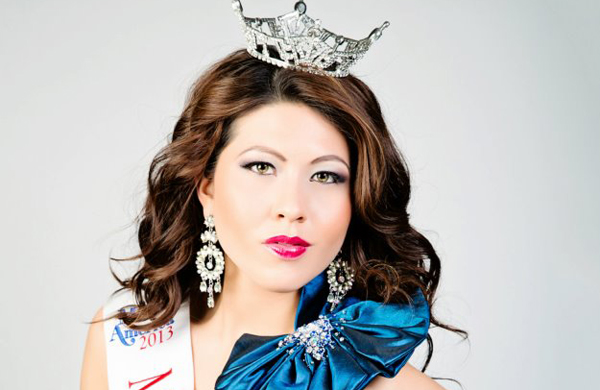 As the current Miss Heart of Illinois and a trained opera singer, Marisa Buchheit is no stranger to glitz and glamour. The former Miss Chicago 2012 is used to taking center stage in fabulous ball gowns and other fashion-forward outfits, but what sets her ensembles apart are the materials they're made of—or rather the ones they aren't. The 23-year-old Chicago native and current Edison Park resident has been a vegan for more than 11 years, and was a vegetarian prior to that. The decision to live a life completely devoid of animal products was based on her moral and ethical beliefs. "I believe that, in addition to eating animals, wearing animals is allowing that type of abuse to continue," she says. In the last eight years, Buchheit has competed in about 25 pageants. And with that comes the need for a lot of clothes and shoes. In pageants, there are outfits for four separate portions of the competition—evening gown, talent, swimsuit, and interview—as well as a barrage of other looks needed for rehearsals, meet-and-greets, and various appearances. For many, that can mean an endless parade of feathers, leather, and fur, but not for Marisa. Even silk and wool fabrics are off limits to those following a vegan lifestyle. Instead, Buchheit's glamorous gowns are forged from materials such as faux leather and fur, synthetic feathers, velvet, jersey, and of course, lots of sequins. Surprisingly, Buchheit doesn't have to look far for vegan-friendly high fashion. For starters, there's vegan designer
Sararose Krenger
, who used flowers in her design for Buchheit's dress at this year's Veggie Pride parade.
Anastasia Chatzka
—whose designs can be found at Chicago boutiques such as Florodora, M.GO Fashion, and Wolfbait & B-girls—is hard at work crafting a gown from a silk-like material for Buchheit's appearance in the Miss Illinois pageant. And the contestant is borrowing a rhinestone-studded, vegan-friendly dress from
Laurel Bridal
for the evening-gown portion of the event. She also names
Rachel Frank
—whose diverse material base includes plastic and even tree branches—as a frequent contributor to her wardrobe. So far, the pageant world has been very receptive to Buchheit's vegan lifestyle. In fact, she joins a handful of other contestants at Miss Illinois who are vegetarian and vegan. But while educating others about veganism is very important to Buchheit, she knows it isn't a lifestyle for everyone. "I always maintain a professional attitude … I am not an out-loud activist. I try to be more quiet, but do maintain my morals when it comes to fashion." She admits she has turned down numerous shows and appearances that required her to wear fur. On the flip-side, she has also refused pro-vegan jobs that she felt compromised her other values. When PETA asked her to pose in a dress made of lettuce for an ad, she turned it down, feeling it was too risqué. Instead, she lent her voice to a local vegan Thanksgiving campaign, and walked as the grand marshal in the
Chicago Veggie Pride Parade
. She also created and hosted
Fashion of the Opera 2012
, a charity event that entertained guests with a runway show showcasing vegan and vegan-friendly designers set to live opera singers. Up next is a trip to southern Illinois for the Miss Illinois pageant, and after that, she has the opportunity to sing an opera role in Italy, and will be performing solo recitals with three lyric opera chapters back home. And with each of these events comes the need for new flowing dresses and sky-high heels—vegan ones, of course. "It's really nice that we do have these options in the world of fashion where these people are coming forward, standing up for what they believe in, and promoting a cruelty-free way of life," Buchheit says. "And you can also look sexy and great!"
BY: Katie Cortese
Guide Staff Writer
Friend to animals and craft brews.