Your Fashion News for April, 1905 (With Commentary of an Amusing Nature)
BY: Amelia Buzzell |
Apr 22, 2014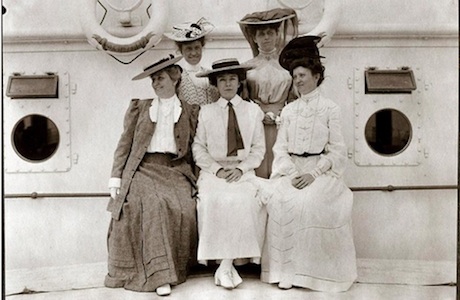 Prominent attire of both honorable and dubious distinction. What were you thinking, President Roosevelt?
Dear readers, For your fashion edification, we have printed these photographs of people of repute in various ensembles. Read on to see who displayed remarkable forethought when rummaging through his or her closet…and who has made appalling apparel decisions.
Who Wore It Most Fetchingly?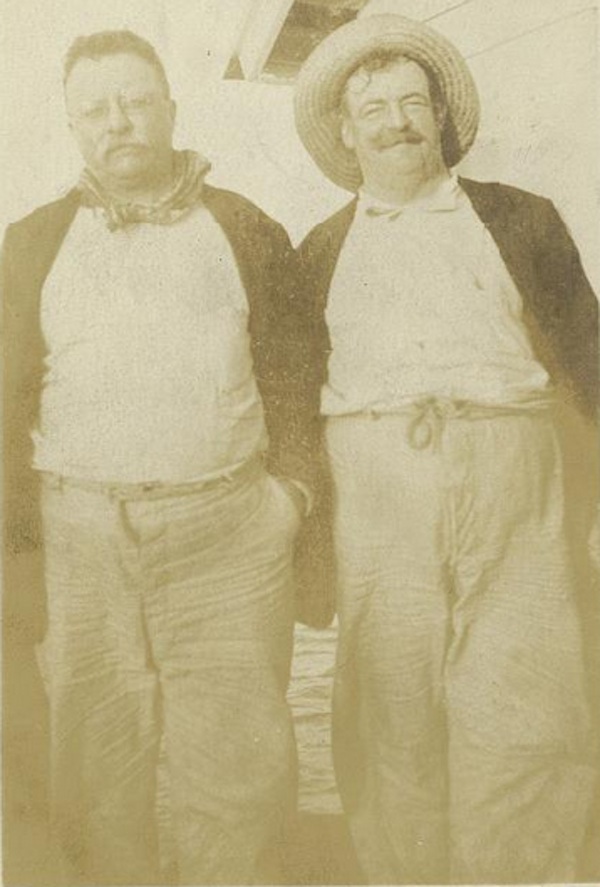 Fail to the Chief! A smart straw hat is unquestionably handsomer than President Roosevelt's sloppy bandana.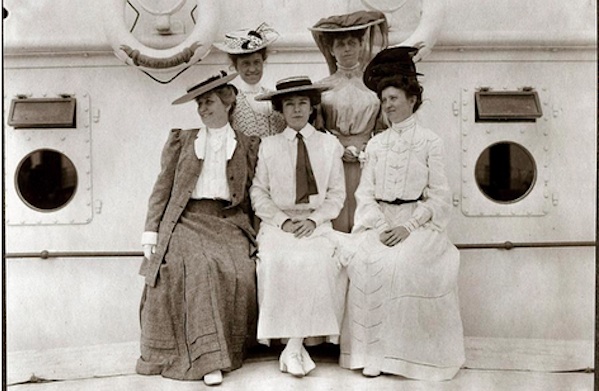 White is the color of choice for Alice Roosevelt's trip to Asia. Who wore it most fetchingly?…The SS Manchuria.
Other Wearings-About-Town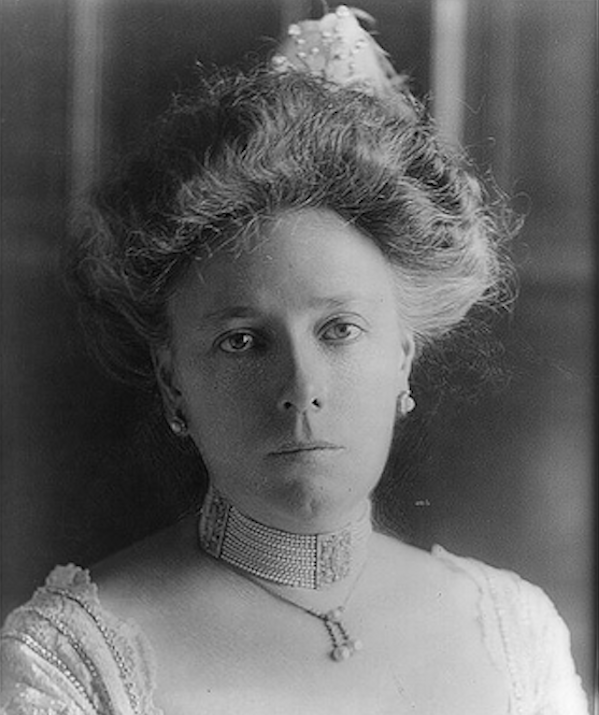 Come again, Mrs. William Howard Taft? Could you kindly repeat what you just said? We are unable to hear you over how loudly that pearl choker is caterwauling.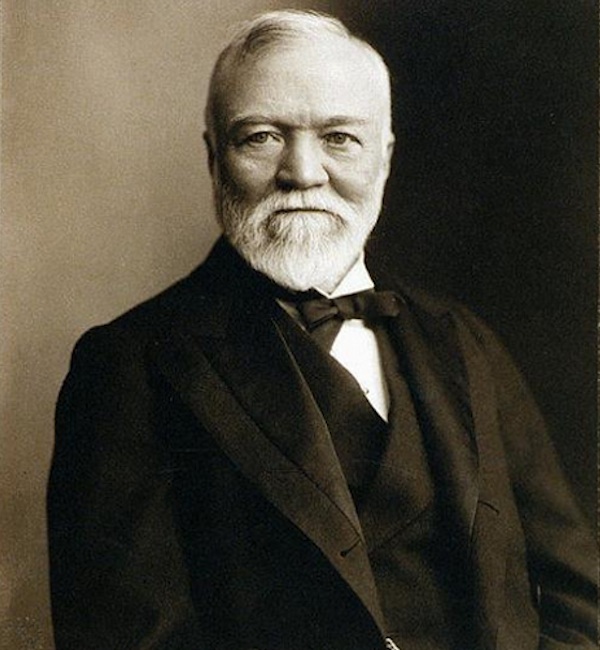 Men of America, lift your glass of brandy to honor Mr. Andrew Carnegie, who keeps the tidiest whiskers in the Union.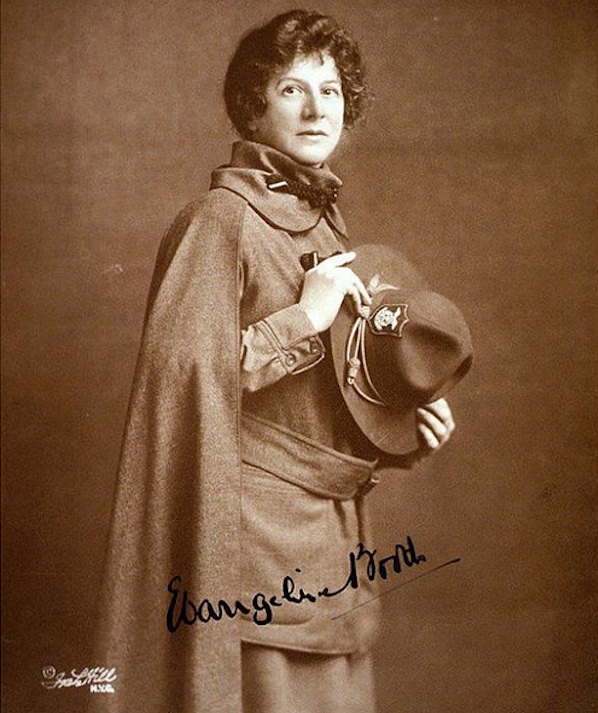 Mrs. Evangeline Cory Booth, a word: your army ensemble may be beyond salvation, but your cape is draped most handsomely.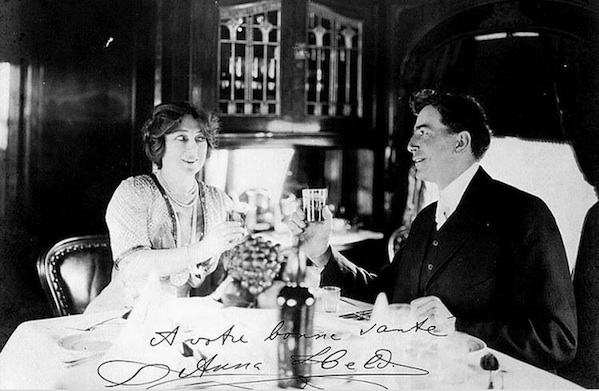 Ms. Anna Held and Mr. Florenz Ziegfeld have committed no follies, here—regard her charming pearls, and his sharp tie. A toast!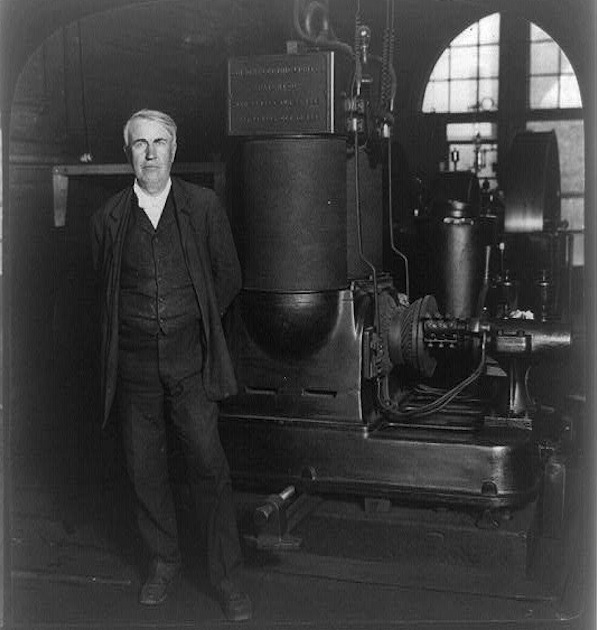 Mr. Thomas Edison, please, we beseech you: you've got to stop getting dressed in the dark, man. Photo Credits (from top): 
National Portrait Gallery, Smithsonian Institution; gift of Joanna Sturm | Freer Gallery of Art and Arthur M. Sackler Gallery Archives, Smithsonian Institution | Library of Congress Prints and Photographs Division | National Portrait Gallery, Smithsonian Institution | National Portrait Gallery, Smithsonian Institution | National Portrait Gallery, Smithsonian Institution | Library of Congress Prints and Photographs Division