Your Purse Doesn't Have to Look Like a Purse
BY: Amelia Buzzell |
Jun 4, 2014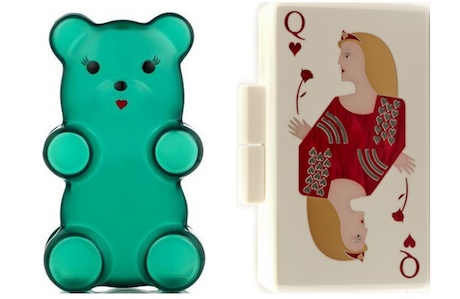 It holds your keys, your cash, and your lip balm. It probably complements your shoes or your belt. But if your purse
looks
like a purse, you're missing out on a trend that's gaining momentum: handbags made to look like anything but. This season, you can find a purse shaped like a snack, an animal, or even a piece of machinery. To ease into this quirky trend, let the bag be the focus: pair it with an outfit composed of solid colors and sleek lines, such as jeans and a button-down.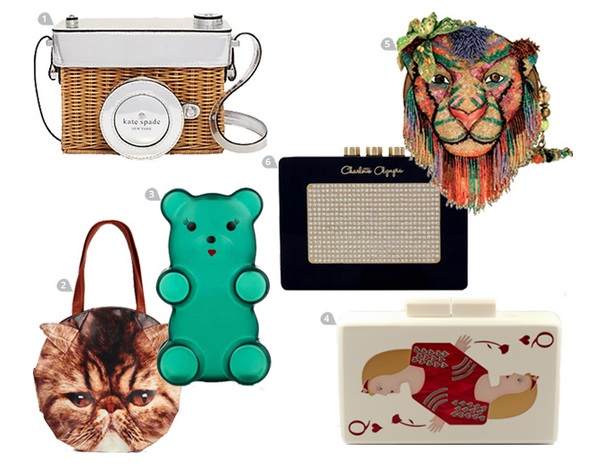 1.
Grand Tour Wicker Camera
; Kate Spade ($178, on sale) 2.
Feline Bold bag
; ModCloth ($59.99) 3.
Gummi Bear clutch
; Charlotte Olympia ($797, on sale) 4.
Queen of Hearts clutch
; Urania Gazelli (price upon request);
similar style
available at Anthropologie ($998) 5.
On the Prowl handbag
; Mary Frances ($308) 6.
Wireless clutch
; Charlotte Olympia ($597, on sale) Check out more
clutches
at ideeli.