You're a Fool If You're Not Lathering with Badger Hair
BY: Will Landon |
Jan 13, 2014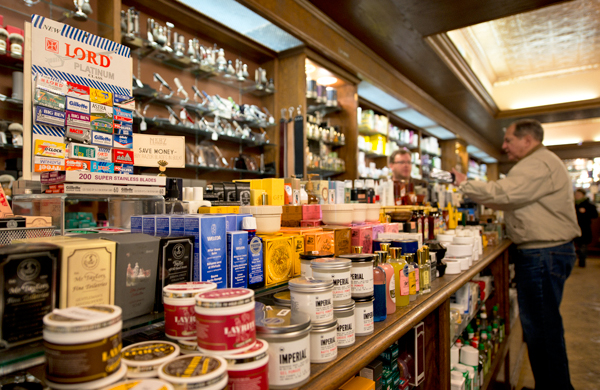 Merz Apothecary president Anthony Qaiyum picks five items any self-respecting gentleman should keep in his shaving kit.
The original
Merz Apothecary
(4716 N. Lincoln Ave.) has commanded a corner of Lincoln Square since 1875, but it's only within the past few years that the boutique has become a destination for shaving aficionados. Company president Anthony Qaiyum's father bought the store in 1972, but Qaiyum recalls seeing straight or safety razors only on occasion while growing up. Everything changed when Merz opened a second location 11 years ago, Qaiyum says. "That's when I brought in
Simpsons
[shave brushes], and I noticed these really well-dressed guys would stop by and [say] 'You have Simpson? That's amazing!' [and] 'Do you have a butterfly-style razor?'" He laughs. "That's when I realized I needed to educate myself." In 2009, Merz began carrying men's shaving supplies in earnest. Inevitably, Qaiyum started using them, too. Now, he says, "a routine I've hated my whole life has become a little escape from the morning." He's looking to spread the word: Merz is expanding into an adjacent space to create a shop devoted to men's grooming products. It should open in the fall. What shaving method does Qaiyum recommend? "Wet shaving is where I would start." The technique can be intimidating, so he shared with us his favorite tools to ease newcomers into the habit.
1. Parker White-Handle Pure Badger Brush ($38.77)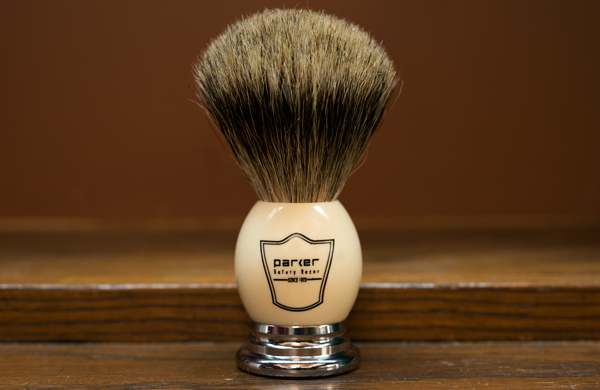 "You get a solid metal base, a nice heavy handle. It's a medium-grade bristle that has some of the white tip, which is considered the better badger [hair]."
Why badger hair? "It holds water and … doesn't lose its shape. You can get a wet lather that is very lubricating."
2. Geo F. Trumper's Coconut-Oil Shaving Soap ($29.50)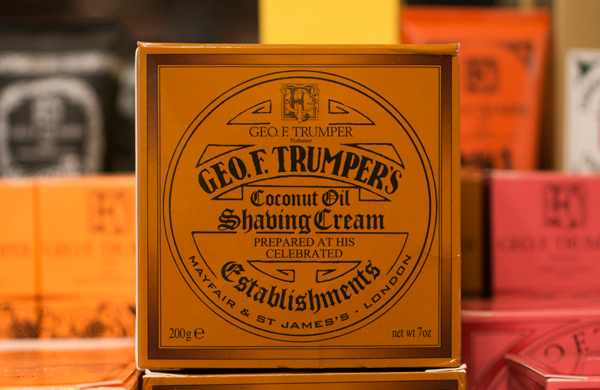 "This is a concentrated shave cream that's meant to be used with a brush. It's a glycerin base, and it's meant to have water added. You can do that in a mug or directly on the face." Qaiyum favors this soap for the quality of its lather, but the tub also gives off a pleasingly mild scent.
3. Feather Hi-Stainless Double-Edge Razor Blades ($4.80 for 10)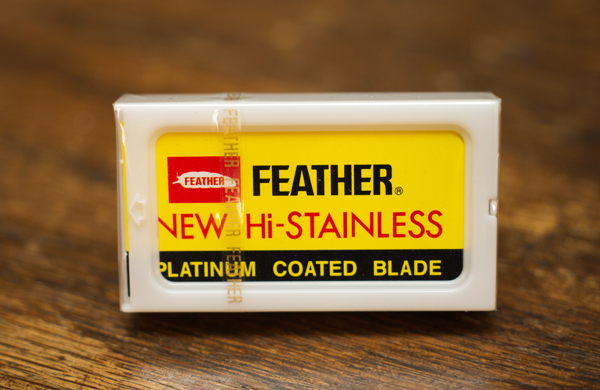 "This is the best blade we have. It's from Japan. This is the high-end, and they last as long as [a] cartridge." Double-edge blades, he adds, are also much better suited to sculpting facial hair: "You only have one blade, it's a perfect line, and it's really easy to see where you are."
4. Edwin Jagger Ebony-Chrome Double-Edge Razor ($37.80)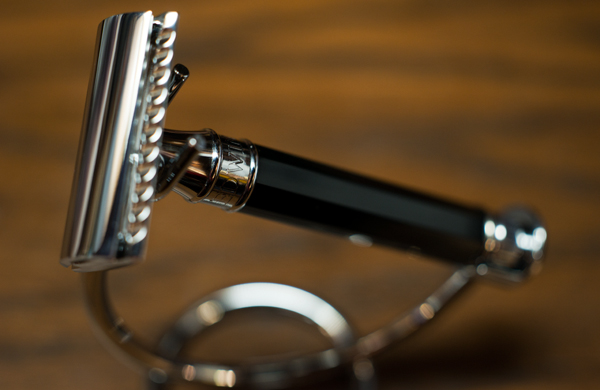 "This is a really solid razor," Qaiyum says, showing me how to unscrew the handle, insert the blade, and put it all back together. "The octagonal [handle] makes it easy to hold, it's got a nice weight to it, and it's light, consistent pressure on the skin. There's no blade exposure like [with] a straight-edge."
5. Ursa Major Essential Face Tonic ($24)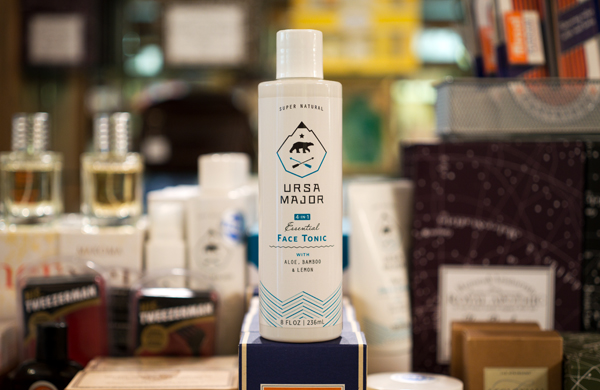 "This is what I use for after-wash toning [and] after-shave. It's aloe, witch hazel. It's alcohol-free. It's bracing, but it doesn't have any sting and isn't drying at all, so even in the winter it's a good base for moisturizer." The tonic's aroma blends notes of sweet herbs and musky earth.
(For more grooming tips, check out Smallflower TV, an instructional blog run by Qaiyum and his brother.)
BY: Will Landon
Will Landon is a Chicago-based writer who sings punk rock songs with the Blue Ribbon Glee Club and occasionally works for free as an assistant stage director.