10 Crazy Great Things About Atlanta
BY: CATHERINE LEE | 11.21.2013 |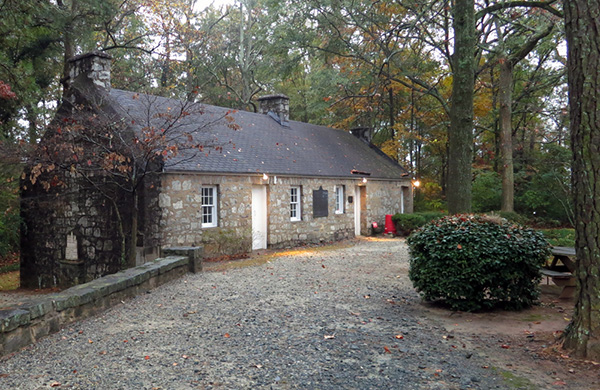 Atlanta is a relatively new city in the sense that it hit its stride in the late 90s after the Olympics. It's known for Coca-Cola and CNN, but there are so many other things that should be celebrated and known about Atlanta. I've lived in the city for just over ten years and feel the most like I can pass as a native when I discover new quirks about the city. Here are my top ten quirks that make Atlanta crazy, but great.
1. Many of downtown Atlanta's streets are two stories above ground. Downtown Atlanta used to be a giant train hub. Later on in the 20th century when more streets were added, they were built above the train lines. A lot of the already existing buildings just moved their front entrance up to levels to open out on the streets. While some of the train lines are still in use, a lot of the "underground" lower levels are now parking garages for Georgia State University and the World Congress Center complex. To learn more about it, join one of Jeff Morrison's Unseen Underground Walking Tours.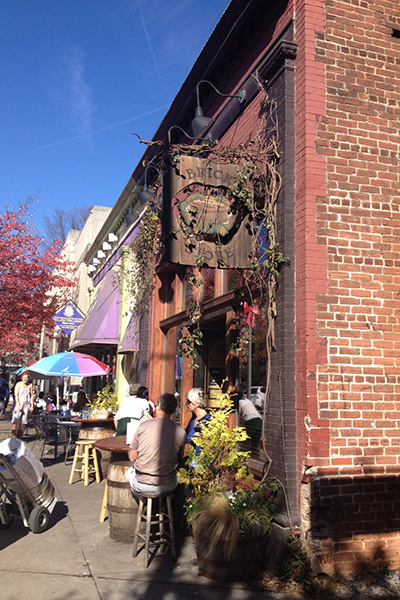 2. You'll want to hang out in a cemetery. Oakland Cemetery, to be specific. This historic cemetery located two MARTA stops from the heart of downtown Atlanta is so pretty you'll want to have a picnic there. Even with all of the gothic mausoleums that dot the landscape and, you know, all the dead buried there, Oakland is the opposite of creepy. It also hosts a number of events throughout the year, which will make you want to visit at least every month.
3. You can eat popcorn while enjoying a dance performance. The Fox Theater is a historic movie theater with lavish interiors. Today it's one of the downtown Atlanta's main performance venues for concerts, operas, dance performances, and film festivals. It has a concession stand that's open during shows, which means you can get a bag of buttery popcorn while attended a performance of the Alvin Ailey Dance Company. You can't do that at Lincoln Center in New York!
4. You can experience The Walking Dead any day in Atlanta. Many scenes from the first episodes were shot in downtown Atlanta (think south of Five Points). That area has yet to be rejuvenated and the creators of the show found that the vacant storefronts and forgotten buildings provided the perfect background for a post-apocalyptic story. The old, abandoned Atlanta Journal Constitution building on Forsyth Street has been left alone for so long that it has trees growing out of it.
5. Gone With the Wind fandom is still going strong here. If you're a GWTW fan, you have a seemingly endless amount of sites to visit. Of course there's the Margaret Mitchell House and Museum in midtown. There's the Georgian Terrace hotel where Clark Gable stayed during the premier of the film. You can visit Mitchell's grave in Oakland Cemetery. If you're willing to venture out to the 'burbs, you can visit Stately Oaks in Jonesboro, which is as close to the fictional Tara plantation as you'll get. North of Atlanta in Marietta, you can explore the Gone With The Wind Museum.
6. You can visit a hidden gallery. Mint Gallery is located in a back room behind Young Blood Boutique in Poncey Highlands. The gallery is only a single room, but has great rotating shows and frequently partners with local non-profit arts organizations. Most people get confused about the location on their first visit because their GPS leads them to the front door of Young Blood. Enter the boutique without trepidation, take a look at all the fun, locally made crafts at the store, and then head to the back wall where you'll find the entrance to Mint.
7. There's always a festival going on. Atlanta loves its festivals, especially music and arts festivals. Between the months of April and October there is never a week or a weekend when there isn't something going on. Some of the more popular festivals include Music Midtown, the Dogwood Festival, The Decatur Book Festival and the Inman Park Festival.
8. The second best beer pub in the world is only a MARTA ride away. The Brick Store Pub in downtown Decatur was given that title a few years ago by Beer Advocate. Not only does it have an enormous selection of craft beers, it has a friendly staff that's well versed in beer, and the interior, wood-heavy decor makes it an incredibly inviting bar.
9. The Globe Theater is located downtown - kind of. So it might not be THE Globe Theater, but The New American Shakespeare Tavern is located just a few blocks south of Ponce de Leon Avenue on Peachtree Street. You can't miss it because the two story facade has been designed to look like The Globe, nestled between two 20th century commercial buildings. The tavern has a full season of Shakespearean plays and some of the best shepherd's pie in town.
10. You can see where Robert Burns lived. That's right, the famous Scottish poet's home is in Atlanta - or at least an exact replica is. The Burns Cottage is located in the Ormewood Park neighborhood is owned by Burns Club of Atlanta, which is essentially a gentlemens club. Once in a while the club will open up the cottage for tours, but it's a rare occurrence.
Check out our deals for even more crazy great things to do in Atlanta.
BY: Catherine Lee
AsianCajuns
Cath moved to Atlanta for college over a decade ago, and hasn't wanted to live anywhere else since. She loves Atlanta's neighborhoods, Decatur in particular, and uncovering the city's hidden gems. In 2007, Cath and her twin sister started their fashion and lifestyle blog, Creative Loafing's 2012 "Best Fashion Blog," AsianCajuns, having realized there weren't any blogs that focused on the potential greatness of life in Atlanta. Although her sister moved to Scotland in 2011, Cath continues to share her personal style in her adventures throughout the city for all of her readers.