10 Places to Show Your Pride This Weekend
BY: Leslie Seaton |
Jun 26, 2014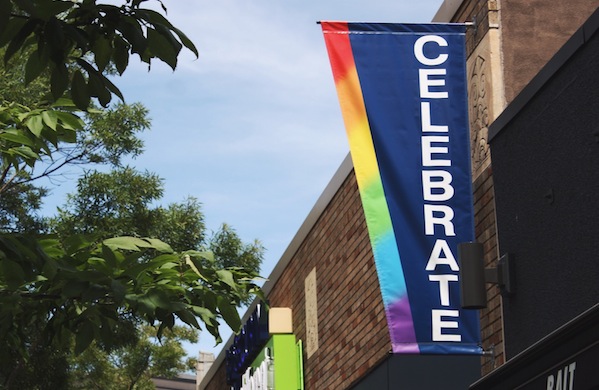 Everybody loves a
parade
(especially when the grand marshal is George Takei), but it's not the only way to show your pride this weekend. Below, we've highlighted some other ways to celebrate, from family-friendly fests to clothing-optional dance parties.
Friday, June 27
Pride Shabbat | 6:15 p.m.
Temple Beth Am, 2632 NE 80th St.
Open to lesbian, gay, bisexual, transgender, and queer guests, as well as their friends and families, this service will feature klezmer music and guest speakers. Afterward, everyone is welcome to attend a free Shabbat dinner. While there, check out the exhibit of same-sex marriage ketubahs, or traditional illustrated marriage contracts.
Trans* Pride Seattle March | 6 p.m.
Kick-off at Broadway and East Howell Street
This march to the Trans* Pride Seattle Celebration will travel south down Broadway to Pike Street and then east on 11th Avenue, ending at the rally at Cal Anderson Park. Starting at 7 p.m., the rally will feature several trans* speakers and a performance by The Nasty Habits, a local transgender cover band, who will play a mix of '80s and '90s glam rock and pop.
Theatre22's The Lisbon Traviata | 8 p.m.
1634 11th Ave.
The play is the first production in what is slated to become an annual Pride series. Theatre22 offers up its take on Terrence McNally's play about the relationship between an aging gay man, his longtime boyfriend, and his flamboyant, opera-singing bestie.
($22; additional performances Saturday at 2:30 p.m. and 8 p.m.)
Midnight Pole Cabaret: Pride Edition | 11:59 p.m.
Can Can Burlesque, 94 Pike St.
Billed as a "vertical cabaret," this show features a combination of classic and modern burlesque and pole-dancing techniques. The Pride edition will feature guest star Suwasit, winner of several national medals in pole-dancing competitions and the first male pole dancer to be featured on the Vegas Strip.
($25)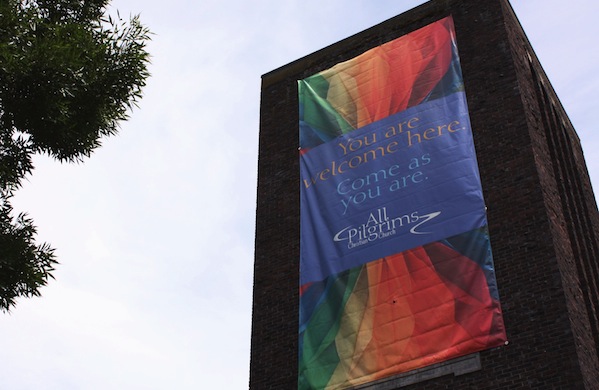 Saturday, June 28
Family Pride Day | 10 a.m.–5 p.m.
Museum of History and Industry, 860 Terry Ave. N
This all-day, all-ages celebration will feature games, crafts, performances by Seattle Pride Idol winners, family portraits, bingo with Lunch Lady Mama, and more. Also worth a visit: temporary exhibit
Revealing Queer
, which features photographs, artifacts, and documents chronicling the LGBT community's journey from the 1969 Stonewall riots to the passage of a marriage-equality law in Washington in 2012.
(Family Pride Day is free with museum admission)
Capitol Hill Pride Festival | 11 a.m.–10 p.m.
Broadway and Harrison Street
This family-friendly prelude to Sunday's Seattle Center festival is in its sixth year and bigger than ever. Besides food vendors and live musical acts, this year's fest will feature a mochi-making demo, pony rides, and a performance of
The Wonderful Wizard of Oz
. Need more incentive? Three words: doggy drag show.
Interfaith Pride Service | 1 p.m.
All Pilgrims Christian Church, 500 Broadway E
In addition to its special Pride Week service, All Pilgrims will also host a Rainbow Health Fair from 1 p.m. to 5 p.m. Traditional and holistic healthcare providers will be on hand to offer free screenings and other services tailored to the needs of the LGBT community.
Prom Dress Rugby | 2 p.m.–4 p.m.
Cal Anderson Park, 1635 11th Ave.
The men of the Seattle Quake take on the OPSB Breakers women's rugby team for a good-spirited game in formal dress. Spectators can buy points to help their team or vote for prom king and queen; proceeds benefit
The Northwest Network
.
Anything But Clothing Art Show | 7 p.m.
Highline Bar, 210 Broadway Ave. E
Feeling bold? Ditch your clothes and dress up in body paint courtesy of artist Brandon McGill, who will be painting models before Highline Bar's clothing-optional dance party.
($10)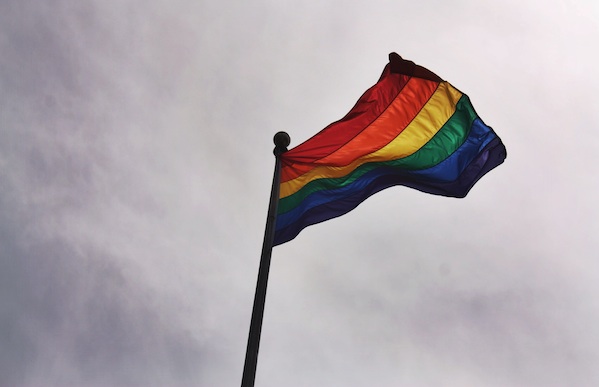 Sunday, June 29
KEXP Pride Party | 10 a.m.–6 p.m.
Tilikum Place Park, 2701 5th Ave.
This free post-parade party is conveniently located at the end of the parade route. KEXP DJs will spin tunes all day, and a beer garden, cash bar, and pig roast help fuel revelers throughout the event.
BY: Leslie Seaton
Leslie Seaton runs the website Fresh-Picked Seattle, a comprehensive calendar of local food, free, and nature events. The site was started in December 2008, and in the past five years, she's hand-picked and listed thousands of local events – and attended hundreds of them herself! If you want to know when and where to go to learn Thai cooking, hear an author talk, take a kayak class, attend a free wine tasting, or a variety of other fun local activities, she's the person to ask.