5 Kid-Friendly Spots with Good Food in Austin
BY: Melody Fury |
Jan 21, 2014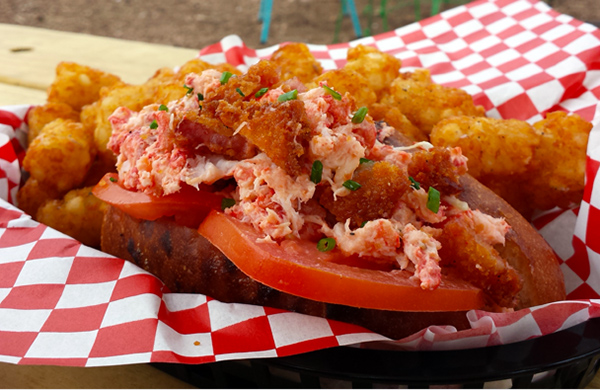 It's a challenge to dine out with squirmy toddlers and fidgety kids.  That's especially true if the adults do not want to compromise on the quality of the food.  Fortunately, keen Austin restauranteurs are well aware of the need.  Below are 5 family-friendly dining destinations that don't dumb down their menus.  Best of all, they offer ample space for the kiddos to stay busy once they're done with their grub.
Pieous
As parents of 3 young children, owners Josh and Paige designed the space with the juniors in mind.  The crafty interior has a designated area for children (and big kids) to play and create art in.  Communal style seating in and outdoors is ideal for wiggly bodies and stuffed animals.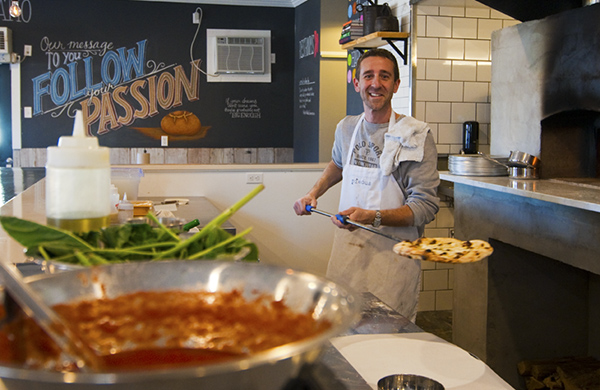 Pizza is always a hit with kids but consider Pieous' Neapolitan-inspired pies a treat for adults.  Their signature sourdough crust is flavorful, bubbly, and has just the right resistance.  Their fresh toppings include a stretchy housemade mozzarella.  Slow-smoked pastrami and homemade desserts are always a hit.  Be sure to order the tiramisu.
Mueller Trailer Eats and Midway Food Park
For families that can't seem to agree on where to eat, food trailer parks can be their best bet.  Two particularly kid-friendly outdoor dining areas are Mueller Trailer Eats and Midway Food Park on S. Capital of Texas highway.  Both parks have plenty of running room for kiddos and dogs.  Children can play frisbee, soccer, and even fly kites while the trailers prep their meals. The Mueller park is home to a variety of international eats.  
Fresh Off The Truck 
dishes up vibrant Asian street food with a twist while 
Bud's PoBoys 
offers Southern Louisiana favorites like PoBoys, gumbo, and étouffée.  Innovative empanada makers at 
mmmpanadas 
craft flaky pockets stuffed with unexpected fillings like asparagus prosciutto and pineapple cinnamon.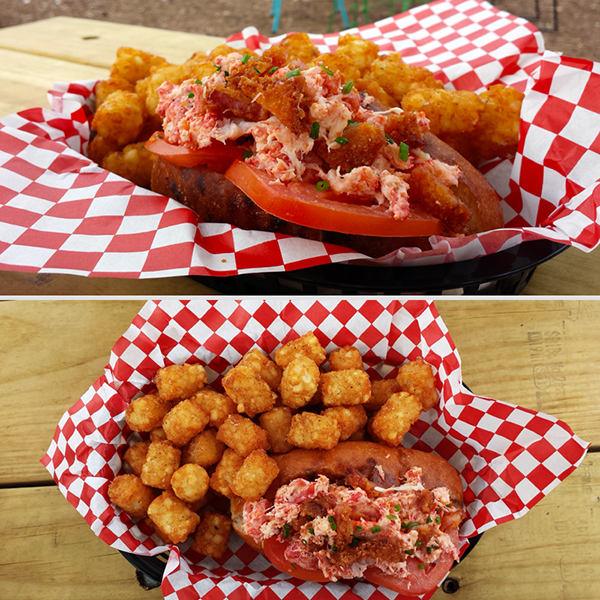 Midway park, now equipped with a new fire pit, offers a diverse mix too.  My personal favorite is 
Dock & Roll's 
Real BLT, loaded with chunks of lightly dressed lobster meat, tomatoes, and chicken-fried bacon.  Meanwhile, 
The Seedling Truck
 features seasonal ingredients from nearby farms and artisans.  End the playdate with a unique ice cream sandwich from 
Coolhaus
.
Home Slice Pizza
This South Congress institution was designed with 
fun 
in mind.  Their funky, colorful decor gives off a playful vibe, as does their eclectic menu.  The thin-crust, generously loaded slices hit the spot for people of all ages.  The white pie with clams is recommended for adventurous young eaters.  Folks will line up for their creative New York style pies so be sure to arrive early. Their outdoor patio area has plenty of room for little ones to roam in. Best of all, they can expend some energy on a couple rounds of ping pong.  So while they hop between their game and their slices, parents can kick back over pitchers of local brews.
Patrizi's
The relatively new Italian food trailer on the Eastside cranks out fresh pastas to-order.  Located alongside the Butterfly Bar, it's easy to grab a drink and a plate at this laid-back spot.  Kids can explore the vegetable and herb gardens in between bites.  Since they're eating outside, diners are more forgiving if they get a bit messy or, well, loud.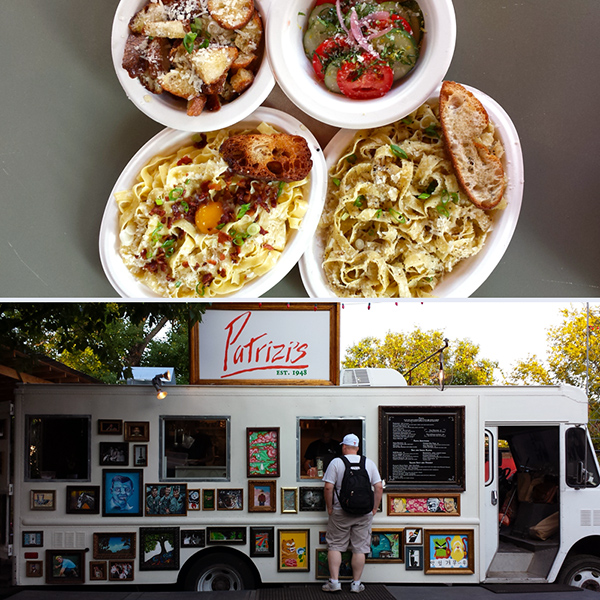 The pasta enthusiasts source their ingredients locally so their menu changes often.  Some staples include their sizable and juicy meatballs with red sauce and their indulgent carbonara topped with a coddled egg.  Spaghetti squash is available as a gluten-free option too.
Waterloo Ice House
This longstanding eatery embraces casual Austin vibe and flavors.  They merge Tex Mex specialties and Southern comfort food to create a familiar menu that represents the city's roots.  A discounted kid's menu is available for lil' ones 12 and younger, including breakfast items. Their loop 360 location is decked out with shaded picnic tables and a playground for youngsters to blow off some steam in.  You simply can't go wrong with live music performances and ice cold beer for the bigs.
For even more options, check out all our restaurant deals.
BY: Melody Fury
Melody Fury is a cocktail and restaurant writer, and photographer that lives in East Austin.  When not wielding her camera, she can be found shaking up a mean drink or shucking a few oysters.