GROUPON GUIDE TO SAN FRANCISCO
5 Year Round Farmers Markets
BY: Anjali Shah |
Nov 1, 2013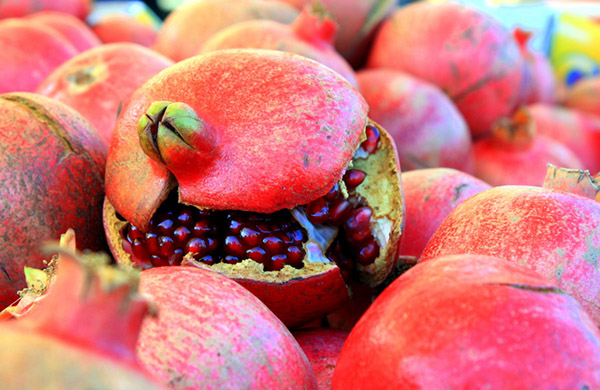 Buying, preparing, and eating produce from the farmers' market is nutritious, supports the local and organic movement, and is good for the environment. But it also alleviates the mundane weekly grocery store run to a much more enjoyable experience. The farmers' market is a place for discovery, for meeting and conversing with farmers, and for tasting things to tickle your tastebuds. Visiting the farmers' market can be part of the weekly grocery store rounds, or it can be a once-in-a-while sensory experience focused on tasting samples of more savory and baked goods. San Francisco is fortunate enough to have multiple, year-round farmers' markets available, each with its own local growers and food finds. Here is a list of 5 Year-Round Farmers' Markets in SF:
Ferry Building Farmers' Market
Ferry Plaza (One Ferry Building, SF) | Every Tuesday, Thursday & Saturday | Year-Round | Tues/Thurs 10a-2p & Sat 8a-2p
This waterfront farmers' market has over 120 food and produce vendors, and provides breathtaking views of the bay bridge. The Ferry Building, which is already a foodie-heaven of artisan shops and gourmet food, gets turned into a food mecca by the farmers and local growers when the market is open. A must-visit, whether to taste the savory cooked foods, or to buy fresh, local, organic produce.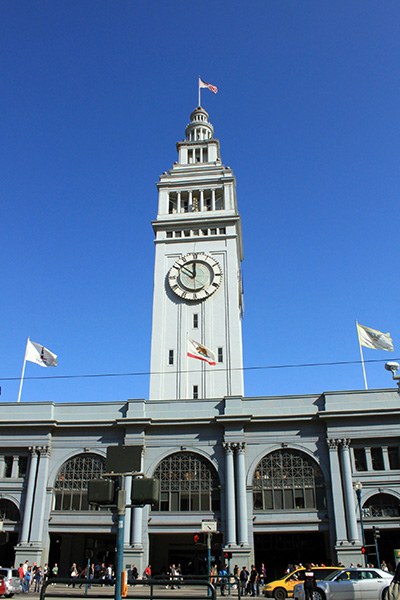 UN Plaza Farmers' Market
UN Plaza (1182 Market St., SF) | Every Sunday & Wednesday | Year-Round | Sun 7a-5p & Wed 7a-5:30p
Located in the heart of the city, this award-winning market is known for its affordable prices. This bazaar is committed to bringing local, sustainable food to San Francisco's urban communities. With over 50 farmers and almost 20 hot food and specialty item vendors, it is definitely fulfilling its mission.
Mission Community Farmers' Market
Mission Community Market (Bartlett St. & 22nd St., SF) | Every Thursday | Year-Round | 4-8p
Located in the Mission District, this is a community-oriented market that takes place rain or shine (with just a 6 week break for winter). They are so much more than just a farmers' market -- offering after-school programs, performances by local musicians, dance classes, and a "play street" for kids. A non-profit organization that relies on community support, this farmers' market is aiming to change the community by promoting economic security and family health.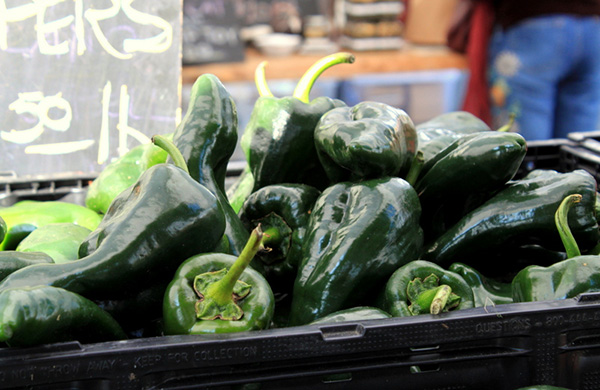 Noe Valley Farmers' Market
Noe Valley Ministry Parking Lot (3861 24th St., SF) | Every Saturday | Year-Round | 8a-1p
Run entirely by community volunteers, this market was organized in response to the closing of a nearby natural foods store. The market is organized around three principles: 1) Build Community, 2) Provide Healthy Food, and 3) Support a Vibrant Local Small Farm Economy. Stroll into the market on Saturday mornings and find organic fresh-squeezed juice, grass-fed beef, honey, bread, pastries and pies, almonds, dried fruit, Indian, Nepalese and Mexican food, and of course - locally grown produce.
Alemany Farmer's Market
1000 Alemany Blvd., SF | Every Saturday | Year-Round | Dawn-Dusk
The Alemany Farmers' Market, also known as "the people's market" and the "granddaddy of all farmers' markets," is the oldest farmers' market in the Bay Area. Founded in 1943, this market is affordable and historic, as farmers' have been selling there for 2 and 3 generations. With colorful stalls and free parking, this market has a home at the crux of many vibrant SF neighborhoods and has a warm, community feel.