A Battle for Equality, Fought with Style
BY: Sarah Gouda |
Oct 18, 2022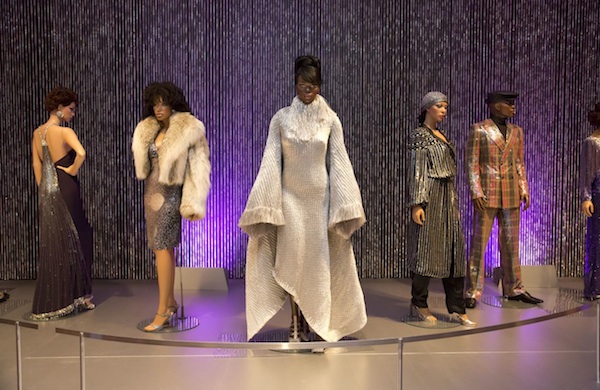 As the Chicago History Museum extends its popular exhibit on the Ebony Fashion Fair, a look at how Eunice Johnson helped destroy the fashion world's color barrier.
Today, Beyoncé captivates the press as she struts down a red carpet in Givenchy, and Halle Berry wows whenever she dons an Elie Saab gown. But little more than a half-century ago, high fashion was considered off-limits to African Americans. Chicago History Museum's
Inspiring Beauty: 50 Years of Ebony Fashion Fair
recounts how African Americans were shut out of the fashion world and how the Ebony Fashion Fair fought for their inclusion.
Eunice Johnson's Mission
Sponsored by
Ebony
magazine, the Ebony Fashion Fair toured the country from 1958 to 2009. Beginning in the early 1960s, it was produced by Eunice Johnson—the wife of Don Johnson,
Ebony
's publisher. Eunice worked tirelessly to procure garments from fashion houses such as Yves Saint Laurent and Oscar de la Renta so that she could present them to a black audience. Her work defied racial mores—these high-fashion lines were traditionally offered only to upper-class Europeans—and also the advice of friends and family, who told her that fashion was an insular industry opposed to outside voices. For Johnson, the fashion fair was a personal mission. "When Johnson traveled to Paris with her husband … she was not let into the fashion houses," explains museum guide Barbara Fiacchino. "They thought a black woman wearing their fashions would diminish the brand. She threatened to sue, and here we are."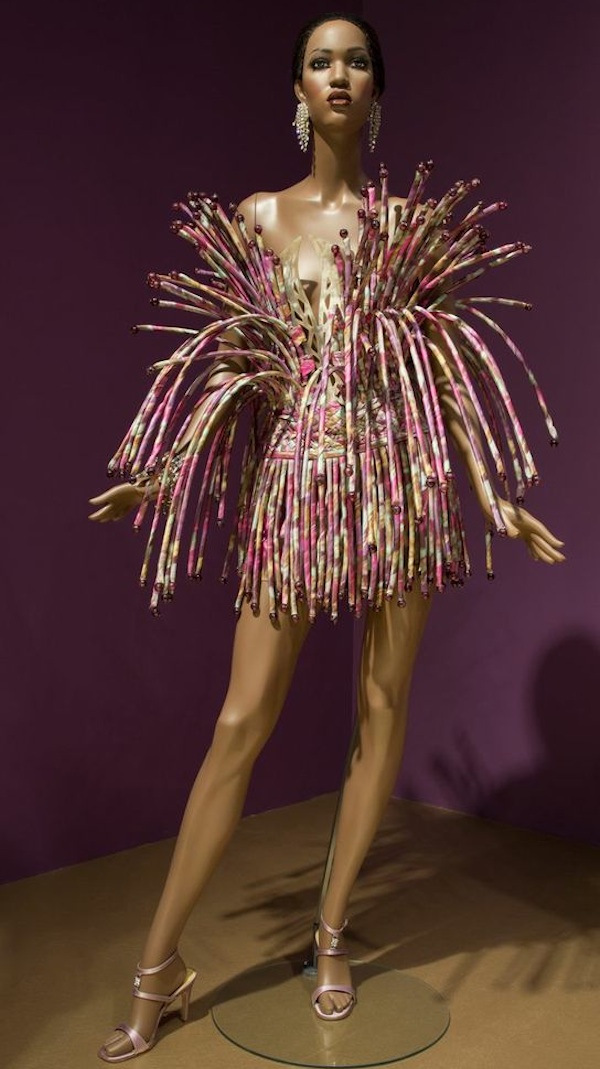 Prior to Johnson's efforts, black women would typically wear plain but sturdy clothing. But "the fashion fair was about power, vision, and innovation," Fiacchino says. After they were introduced to the fair's previously unattainable brands (Pierre Cardin, Emanuel Ungaro, and Christian Lacroix, to name a few), they began to sport body-hugging silhouettes and bold colors that demanded attention. What's more, Johnson made a point of hiring black models and designers at every opportunity.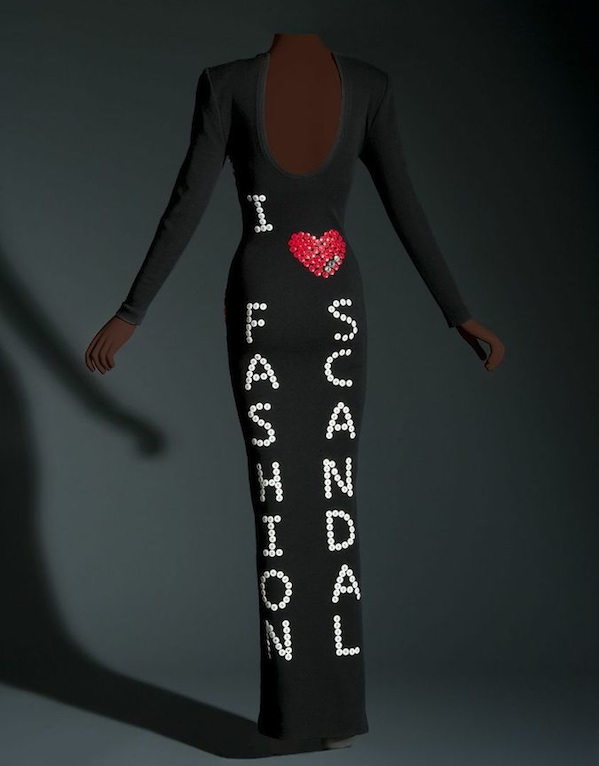 Over time, the Ebony Fashion Fair became an even bigger celebration of the fantastic and theatrical, like the Patrick Kelly dress pictured above. Johnson encouraged black designers to create pieces that exuded power and confidence, whether the clothes were lined in fur or patterned with red from head to toe.
A Wearable Legacy
Inspiring Beauty: 50 Years of Ebony Fashion Fair
—one of the largest exhibits in the
museum
's lifetime—showcases 67 intricate, one-of-a-kind garments from the fair's past. Walking by its displays, you can see how men's and women's fashions evolved throughout the fair's history, which spanned both the civil-rights and feminist movements.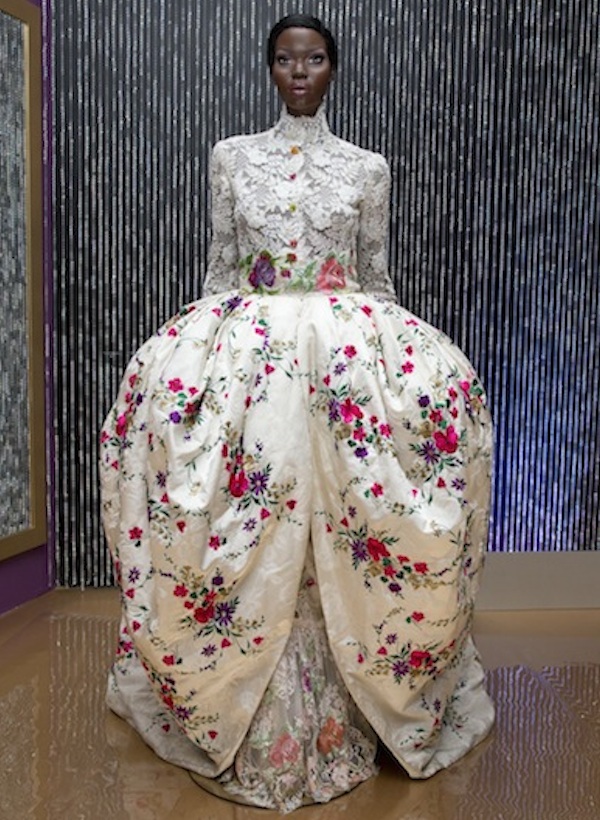 Fiacchino points out the exhibit's "three wedding dresses, though you might not be able to tell they are wedding dresses." One, a chiffon pantsuit, tests the boundaries of traditional gender norms, while another floral and lace piece (pictured) exudes ultrafemininity. The exhibit even improves on the fair's original mission to challenge beauty standards. During her heyday, Johnson hired predominantly light-skinned black models. Now, exhibit curators Joy Bivins and Virginia Heaven make a point of featuring mannequins of varying skin colors and hair textures, thereby celebrating beauty in a wider array of forms.
Inspiring Beauty: 50 Years of Ebony Fashion Fair is open until Sunday, May 11.
Photos courtesy of Chicago History Museum