GROUPON GUIDE TO WASHINGTON-DC
A Brief History of Richard Linklater's Best-Dressed Characters
BY: Kelly MacDowell |
Oct 18, 2022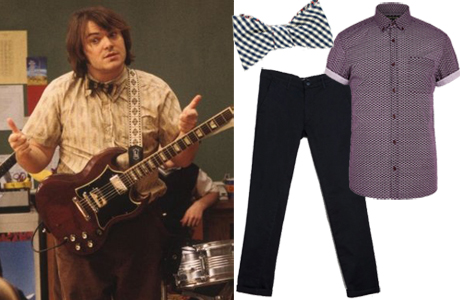 Director Richard Linklater's filmography is crazily eclectic—there are low-budget tales of young misfits (
Slacker
,
Dazed and Confused
), experimental animated films (
Waking Life
,
A Scanner Darkly
), mainstream comedies (
School of Rock
, 2005's
Bad News Bears
), and philosophical romances (the
Before
trilogy). But despite their differences in genre, many of these films have something in common: they follow characters through a single day in their lives, often eschewing traditional narrative. Linklater takes a much longer snapshot for his newest film,
Boyhood
, in which he tells tells a coming-of-age story in real time. Rather than hire different actors for each age in the boy's life, Linklater filmed the same cast a few days a year over a 12-year span. In honor of the film's Friday premiere, we revisited some of Linklater's career highlights and spotlighted characters whose style is almost as singular as the director's.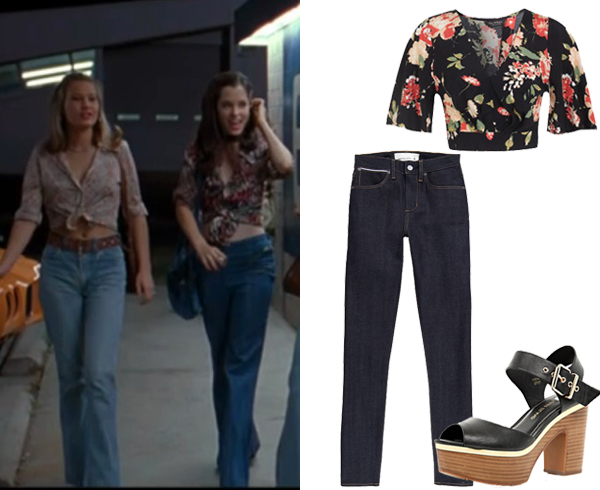 1993: Dazed and Confused
Floral wrap crop top, Miss Selfridge ($49); high-rise skinny jeans, paper denim & cloth ($258); peep-toe platform sandals, River Island ($100)
Career highlight:
Thanks in part to its VHS release, this slice-of-life story about Texas high schoolers quickly became a cult classic. It also marked the cinematic debut of Linklater's fellow
Lone Star State native Matthew McConaughey
.
Best-dressed character:
Sorry, Matt, but this one's a tie between Simone and Darla. Their tied-off tops and bell-bottoms evoke the crop tops and high-waisted jeans of today. (
Get more crop top-inspired style here
.)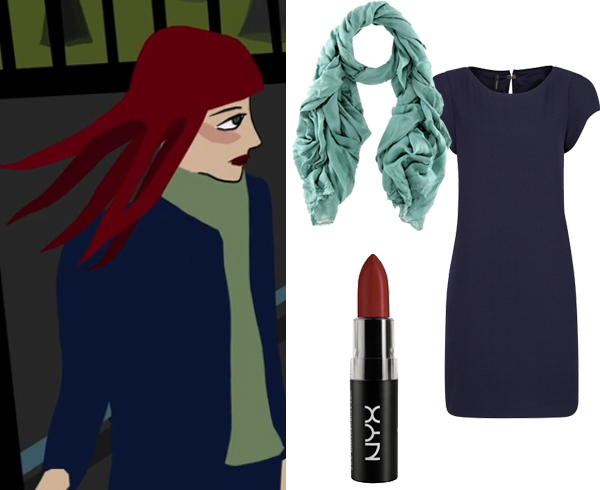 2001: Waking Life
Cotton shift dress, Mango ($49.99 on sale); cashmere blend scarf, Faliero Sarti ($266.57); matte lipstick in Eden, NYX ($6)
Career highlight:
The dreamy rotoscoped flick wowed critics with its experimental style, earning a spot on
Roger Ebert's Great Movies list
and several independent film awards.
Best-dressed character:
That redhead in navy. Her simple color-blocked coat and scarf play deftly off the vibrant hue of her hair and matching lipstick.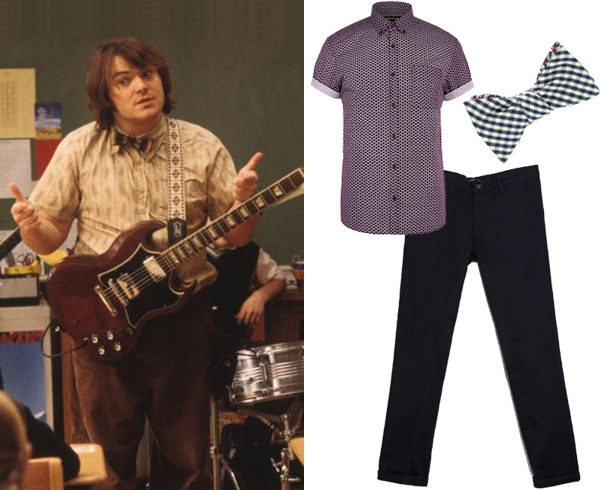 2003: School of Rock
Geometric-print shirt, River Island ($40 on sale); gingham bow tie, Dorus Mhor ($68); navy chinos, Zara ($39.99 on sale)
Career highlight:
Linklater's first major commercial success (it grossed more than $130 million at box offices worldwide) was fueled in part by Jack Black, whose string of early-aughts comedies and role as one half of Tenacious D made him a natural as Dewey Finn.
Best-dressed character:
In the film, a student deems Finn's style "tacky," but it was actually ahead of its time. With some better tailoring, his pattern-mixed outfits would be right on trend today.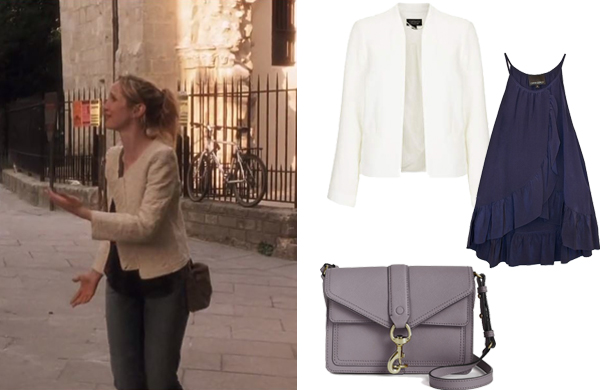 2004: Before Sunset
Crop jacket, Topshop ($110); ruffled silk camisole, Cynthia Rowley ($179 on sale); Hudson crossbody bag, Rebecca Minkoff ($265)
Career highlight:
Linklater's first Oscar nomination didn't come until 14 years after
Slacker
, when the second installment of his
Before
trilogy was up for Best Adapted Screenplay.
Best-dressed character:
Julie Delpy,
sans doute
. Her fresh-faced beauty finds its complement in an understated ensemble that remains as chic now as it was a decade ago.