GROUPON GUIDE TO NEW YORK CITY
A Slice of Summer: Sweet Treats from Cutie Pies NYC
BY: Halley Lawrence |
Apr 17, 2013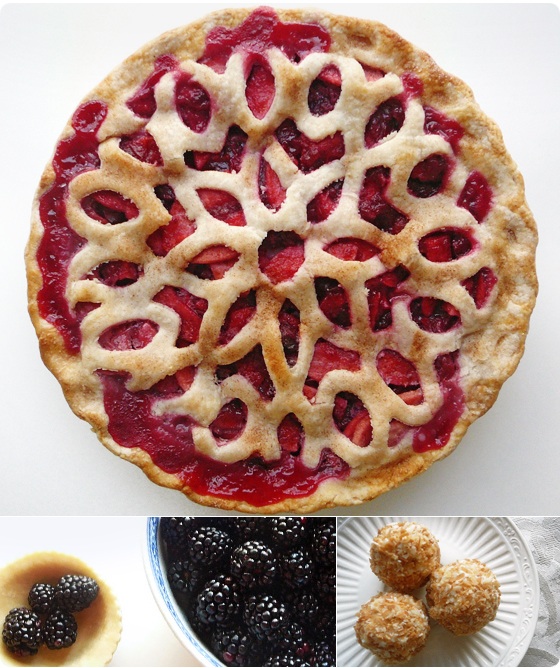 Cutie Pies NYC
is a one-woman show. "I do just about everything except churn the butter right now," says Alice Cronin, the baker behind the Brooklyn-based confectionery. Cronin has been familiar with the ways of the oven since age 5, when she mastered her grandmother's chocolate-chip cookie recipe. Since then, however, she's moved on to more sophisticated desserts, having honed her skills while maintaining the cookbook section of a Montclair, New Jersey, bookstore. Working to a soundtrack of Cibo Matto
,
Los Amigos Invisibles, and fittingly, Cake, she now rolls cream-cheese rugelachs, laces peach pies with thyme, and gels vegan cream pies using agar.
Of all the desserts that she makes, Cronin's favorite is her coconut cream pie. She's not alone: the dairy-rich dessert took home first place at the City Reliquary's pie contest in 2011. "I'm not sure if it has anything to do with nostalgia—I watched loads of
Gilligan's Island
reruns when I was little—or the way it riffs on the rich, steeped-in-diner-chic desserts that harken back to old-school decadence," she says of her fondness for coconut flavor. "It tastes rich and creamy, but the texture is surprisingly light." Cronin crafts myriad variations on sweet and buttery flavors, and she experiments with savory elements, too. Soon, she's set to unveil a savory guacamole and corn-nut-crust pielette.
Taste Cronin's gourmet baked goods for yourself by placing a custom order, or look for her at these New York City markets:
Smorgasburg
Saturday, 11 a.m. to 6 p.m. in East River State Park at N. 7th St.
Sunday, 11 a.m. to 6 p.m. in the Tobacco Warehouse at 30 Water St.
Bust Magazine Craftacular and Food Fair
Saturday, May 4, 11 a.m. to 6 p.m. at the Pearl Street Plaza (Pearl Street at Water Street)
BY: Halley Lawrence
Guide Staff Writer
Halley is a Chicago writer with southern roots. When she isn't typing, she enjoys cooking without recipes and designing garments for her upcoming clothing line, Ambidestre.