A TV Reporter's Tips for Getting Camera-Ready
BY: Favin the Maven |
Jan 27, 2015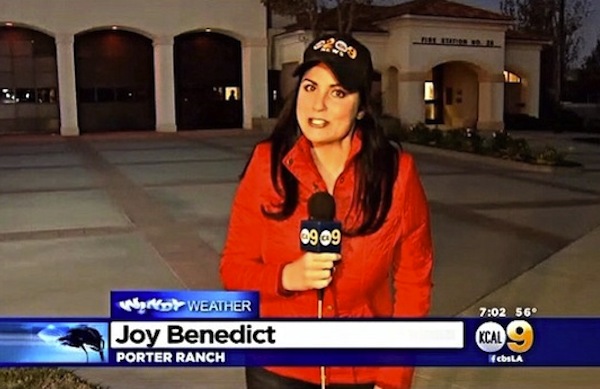 Back when I first met Joy Benedict, she was a consumer investigator—that's a type of TV reporter—in Cleveland. We instantly fell in friend-love, and we've stayed in touch ever since, even though we're now in very different cities. I'm in Chicago, and she's in LA, where I'm pretty sure it's only ever been -17 degrees in apocalypse movies.
In LA, Joy is a freelance reporter for a morning show. That means the camera cuts to her every half-hour, and she has to get to work at three in the morning. She reports on whatever's breaking that day—when she's not playing a newscaster on How to Get Away with Murder, that is. (She recently snagged a guest spot!)
Because Joy knows a lot about getting camera-ready, I called her last week to chat about her pre-shoot regimen. And, of course, whether she met two-time Oscar nominee Viola Davis.
FAVIN: OK, so what is your makeup process before you go on air?
JOY: Believe it or not, because I'm in the field, I do my makeup in the live truck, in the passenger side, with the mirror visor and the teeny tiny overhead light. It's like 3 a.m., and I just cross my fingers and hope it works out. But then sometimes when the lights come on and the sun comes out, I look and I'm like, "Oh, I'm a little smudgy!" or "I needed to blend that a little more around the nose."
But the good thing about being in the field is that I'm moving. … A lot of times I'm showing them something behind me or we're cutting to video or whatever. But there have been times I've forgotten my makeup altogether.
F: Oh no! What do you do then?
J: I remember one time specifically. … I'm like, "OK, I don't have any makeup on, so can we make this shot really wide?" I can say I have been on TV without any makeup on.
F: Wow! What about your hair?
J: The key to having your hair look good every day is to get a really good haircut. If you have a good haircut, your hair's gonna be OK. … I try not to wash it more than twice a week. If it starts getting a little dirtier, I may curl it. On Tuesday, when I didn't have the energy to get up early, my hair was in a ponytail.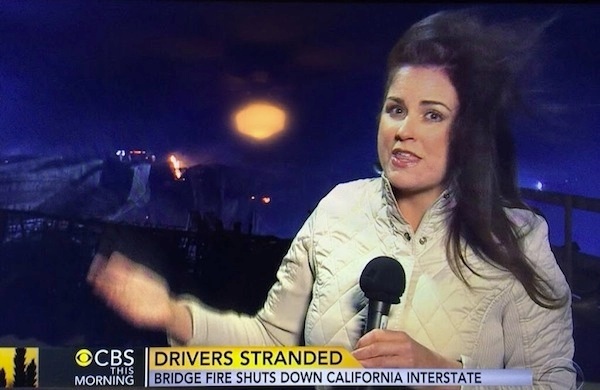 F: I feel like a ponytail might even be more appropriate than luscious curls if you're reporting on something super serious, like a fire.
J: I ask before I come in, "Hey, is there a fire going on? Is there something I need to know about? Are you sending me out to Big Bear to cover the snow?" If so, I need to have a hat, I need to have mittens. If I'm covering a fire or wind, a ponytail is great. … Although sometimes, when we're covering windy conditions, it almost looks good if my hair's blowing around everywhere. I whip my hair like Willow Smith!
F: What about your nails?
J: A couple of years ago, in the spring, I did a light blue [polish]. My boss called me into the office, and he was like, "So, can we paint over that light blue?" He thought it was distracting because I talk with my hands. So the next morning, I painted over my gel, and he sent me an email that said, "Thank you so much for painting over your nail polish. But my wife has corrected me, and she tells me that blue nail polish is very in this season. I was just not hip."

F: Are there any official rules about your appearance in general?
J: There aren't any set rules. … [But] when you're an anchor or you're promoted on TV, they do these promos, [and] a lot of times those were shot six months before. So if there's a promo or a billboard in Los Angeles of an anchor and they have brown hair and all of a sudden they show up with blonde hair … you would have to redo all of this material.
F: How was playing a reporter on three episodes of How to Get Away With Murder different from actual reporting?
J: Oh, it was completely different! The best part of doing that is all the people who do your hair and makeup. I felt so fancy! … I get an hour and a half of hair and makeup and another 30 minutes of wardrobe. You just feel so important. They're so careful with your makeup, I didn't want to wash it off. [I was like,] "Can I leave these fake eyelashes on a little bit longer?"
F: Did you see Viola Davis?
J: Yes, I saw Viola. We were in the makeup trailer and … I was super excited. I think all I mustered to say to her was, "I really enjoy your show. You do a great job."
Photos courtesy of Joy Benedict
We have tips to help you look camera-ready even if you're not on TV: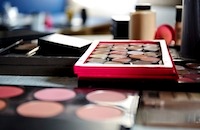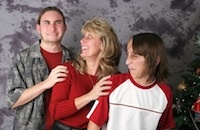 BY: Favin the Maven
For me, both beauty and fashion need to be accessible and not intimidating. I love a great deal and a good DIY beauty treatment. I pride myself on trying new trends, being open minded and getting a great treatment without breaking the bank. In the name of beauty I will try anything once.