A10's Restaurant Week Comfort Cuisine
BY: Nathalie Lagerfeld |
Oct 19, 2022
I'm definitely not the first food writer to visit
A10 Hyde Park
(1462 E. 53rd St.). But I'm maybe the first one to bring along a real, live University of Chicago grad student, who arrived with book-laden backpack in tow. The fact that the waitstaff took this in stride—gently reminding us to put the parcel back up when it inevitably tipped into the aisle—is testament to the upscale eatery's homey vibe. So is its
Restaurant Week menu
, which brought me back to childhood favorites as often as it impressed me with its subtlety. Here are my thoughts on the three dishes I was able to sample. (My more budget-conscious friend went for an à la carte option.)
First Course: Confit of Duck and Roasted Cauliflower Soup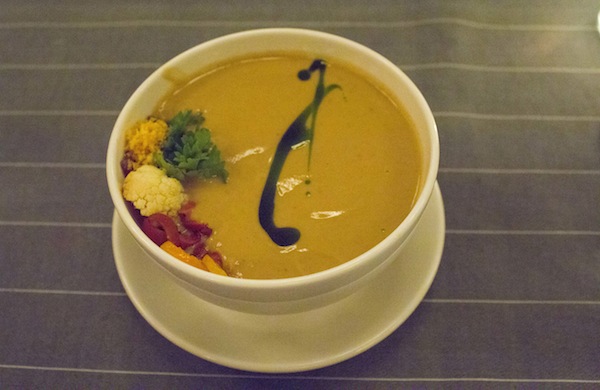 At first, I couldn't locate the duck confit in this dish. I finally found two slabs of it submerged beneath a cluster of garnishes, like the hidden underwater part of an iceberg. The meat was tender enough, but the real star of the show was the soup. I find that everything made with cauliflower is often thicker and richer than anything made from vegetables has a right to be, and this dish was no exception. Mouthfuls of it never got monotonous: the colorful garnishes, which included dry-cured olives and tangy kumquat, kept things interesting throughout.
Second Course: Ricotta Gnudi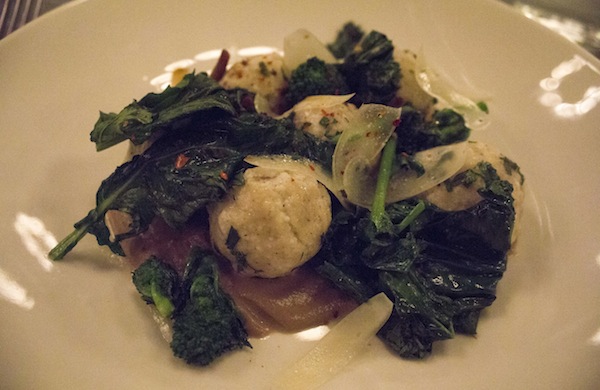 "What are these ball things? They're good!" Like me, my friend was a fan of the gnudi—plump white dumplings made from ricotta and flour. They were moist and soft, with a slightly grainy texture that reminded me (pleasantly!) of the Cream of Wheat breakfasts I used to eat as a kid. This, however, was a savory grownup meal, to which rapini added just the right note of bitterness. The purée underneath it all was unobtrusive, but still performed the important function of holding the rest of the dish together.
Third Course: Chocolate Donut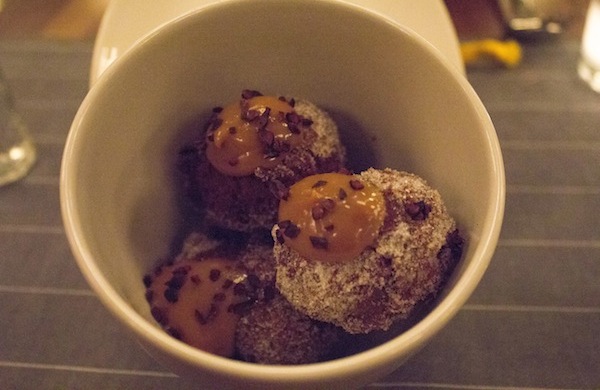 Crunchy and crumbly on the outside, but soft and molten on the inside, these donuts were another pleasing contrast of textures. Dollops of milk jam—aka dulce de leche—crowned each one, along with a sprinkling of crushed espresso beans. Arguably the best part of this dessert came at the end, when we got to scrape off the jam and crumbs stuck to the bowl's bottom, like the last of some really fancy cake batter.
Photo credit: Nathalie Lagerfeld, Groupon