Act One: Dinner and Drinks Before "Pullman Porter Blues" at Goodman Theatre
BY: Catherine Bullard |
Oct 19, 2022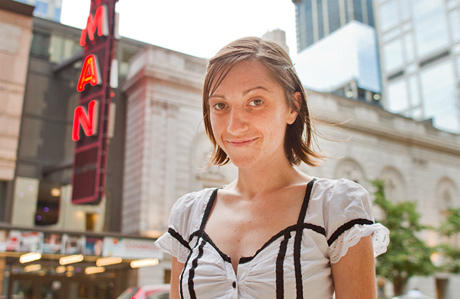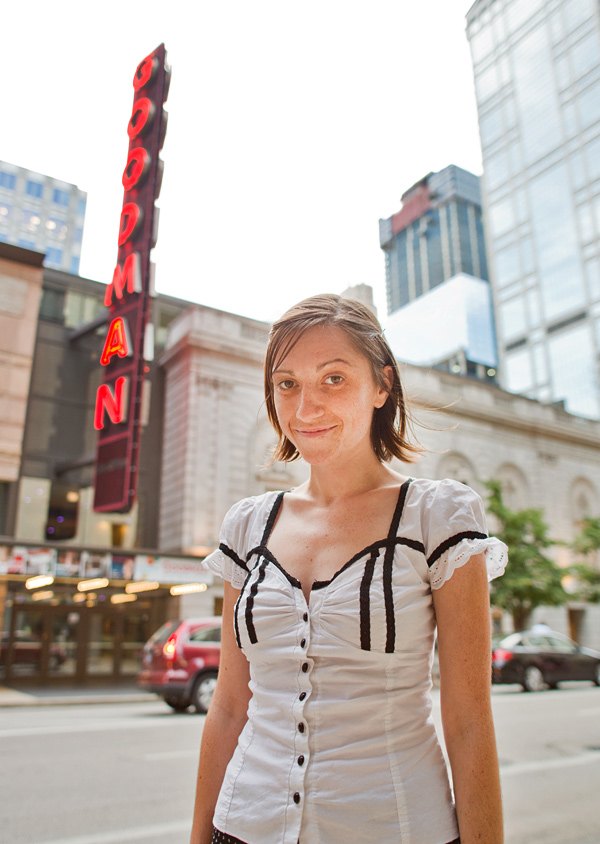 Actress Claire Kander, who appears in the Goodman Theatre's
Pullman Porter Blues
(running until Sunday, October 20), is no stranger to travel. After a four-and-a-half-month cross-country road trip, Kander returned to Chicago two days before rehearsals began to play Lutie, a passenger on the train where the play takes place. When asked about her favorite places to eat near the
Goodman
, it's no wonder that Kander's recommendations describe a ramble through Chicago's neighborhood and downtown streets.
For a Bargain Bite: 
The Bourgeois Pig
(738 W. Fullerton Ave.) If you're starting your night from the North Side, Kander recommends stopping off in Lakeview at The Bourgeois Pig. "It's a Victorian house with delicious things inside!" Kander said. What could be better? Chalkboard menus detail more than 20 sandwiches whose names are all literary allusions. Kander's favorites include turkey sandwiches such as The Sun Also Rises, a medley of Boar's Head turkey, housemade hummus, and veggies on sun-dried-tomato bread. If you'd prefer a simple cheese sandwich—"like all good Midwestern people do," the Michigan native cracked—try I Am the Cheese, which pairs three kinds of cheese with basil pesto. The quaint eatery is also a café, and you can bring a sandwich and coffee upstairs to dine amid bay windows, fireplaces, and antique pictures on the wall.
For Pre-Show Dessert: 
XOCO
(449 N. Clark St.) If you're looking to sate a sweet tooth, grab a quick cab downtown to XOCO, a Rick Bayless restaurant revered for its churros and Mexican street food. During rehearsal breaks, Kander heads there for the tasting chocolate, a thick drink whose optional chili or mint seasoning puts powdered hot-chocolate mixes to shame. The drinks are "super-, super-, super-rich," Kander said, so watch out so you don't overindulge. You can also get churros, available in three flavors, to dip into your tasting chocolate. Churros are "kind of like donuts" but crispier, Kander explained. But they're "not supercrispy." She paused. "It's hard to explain a churro. So mysterious, these churros." Munch on these ineffable pastries during the scenic 10-minute walk through downtown Chicago toward the theater.
For a Post-Show Drink: 
Emerald Loop
(216 N. Wabash Ave.) With more than 12 beers on tap and more than 25 in bottles, Emerald Loop has got Irish and local beers covered. Bartenders take advantage of Emerald Loop's overflowing cabinet of beer and spirits to craft classic cocktails—and unusual ones, too. "They also have cocktail drinks that have beer and fancy liquors in them," Kander said, noting that the Guinness cream soda—with Smirnoff vanilla and ginger beer—is particularly tasty. She's also a fan of Emerald Loop's impressive bar food, including build-your-own macaroni and cheese, fish and chips, and a turkey burger with cranberry mayo. The restaurant's bustling atmosphere can be a rallying point for the rest of the night out, or it can be the last stop before home: it's a block away from stops that serve all L lines. Pullman Porter Blues
runs through Sunday, October 20, at the Goodman Theatre.
Photo: © Timothy Burkhart, Groupon