Five Spots for Food and Drink Post-Pitchfork Music Festival
BY: Lisa Ladehoff |
Oct 19, 2022
After exiting the gates at Union Park this weekend, the first thing on your mind will likely be finding a place to sit down. These five destinations offer a place to rest your feet, have a drink, eat deep-fried bacon, and maybe even break into a bank vault—if that's your thing. If not, there's always dancing.
If you wore heels all day and are ready for whiskey and snails while reclining on a sofa: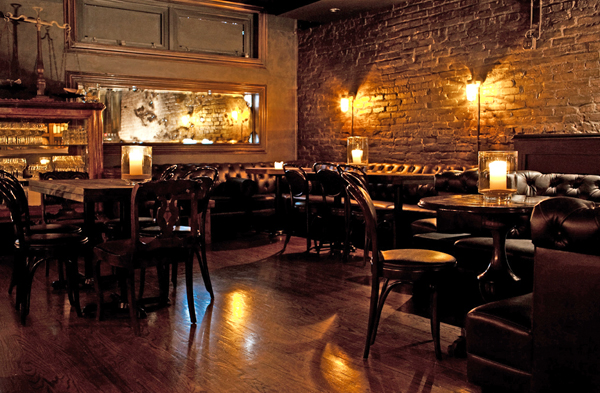 After the last set, drag your weary hooves up to the Green Line platform and head two stops east to Restaurant Row, where you'll find Maude's long, leather couches perfect for slouching. The escargot is made in the traditional French style—in one of those absurdly French dishes created exclusively for cradling escargot, piping hot out of the oven and swimming in butter, herbs, and garlic—with plenty of crusty bread. To drink, Maude's has five kinds of smashes, but you should order the whiskey smash, because it's my favorite. (If you're feeling exotic, try the Smokey Violet.)
If your inner biker bro is craving a craft brew: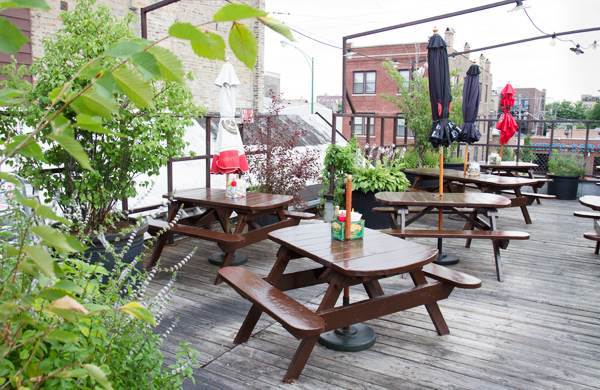 Just a few blocks away up Ogden, Twisted Spoke's rooftop patio is the perfect spot to enjoy one of many brews from an enormous beer list—if you're not sick of being outdoors. If you are, kick back at the long, curving bar with one of its epic bloody marys. Available in a handful of boozy variations (from classic vodka to spicy tequila), each bloody is garnished with a pile of pickled veggies, cheese, and cured meat, and served with a beer back of Genesee Cream Ale. Twisted Spoke also has deep-fried tempura-style bacon—need I say more?
If you've always dreamed of drinking tequila in a bank vault:
The Bedford | 1612 W. Division St.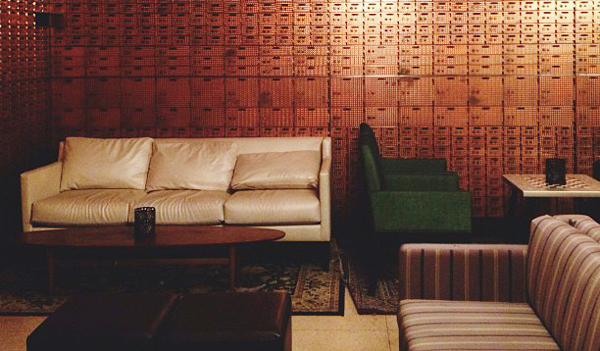 Tucked away beneath the bustling six-way intersection of Milwaukee, Division, and Ashland, the Bedford is a cool, marble-and-chandeliers destination where the lighting is low enough that no one will notice how dusty your shoes are. The rehabbed bank basement invites imbibers to lounge inside the old bank vault—complete with gleaming safe-deposit boxes—on plush chairs and couches or at one of the many tables and booths in the main space. Groups can order a whole bowl of the refreshing (and potentially dangerous) chamomile tequila punch, a combination of chamomile-infused blanco tequila, grapefruit liqueur, lime, grapefruit juice, and grapefruit soda; it's also available by the glass and half-bowl.
If you fudged your manicure when someone crowd-surfed over you:
Beauty Bar | 1444 W. Chicago Ave.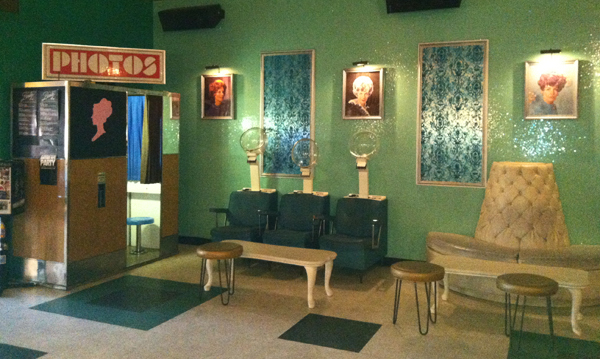 Cashing in on the signature $10 martini-and-mani combo, spiff up your nails at one of the manicure stations while sipping on something called the Relaxer, which is actually just a dirty martini but will likely do the job. With a DJ in the booth every night, you can shake a leg under the disco ball once your nails have dried. (Namely, you can bump 'n' grind to the sounds of R. Kelly on Saturday evening during the city's longest-running tribute night to the local R&B legend.) Or, you could always take a seat in one of the many '50s-style dryer chairs, pull the bowl down over your head, and not talk to anyone.
If you no longer have the energy to speak but do have the energy to chew:
Au Cheval | 800 W. Randolph St.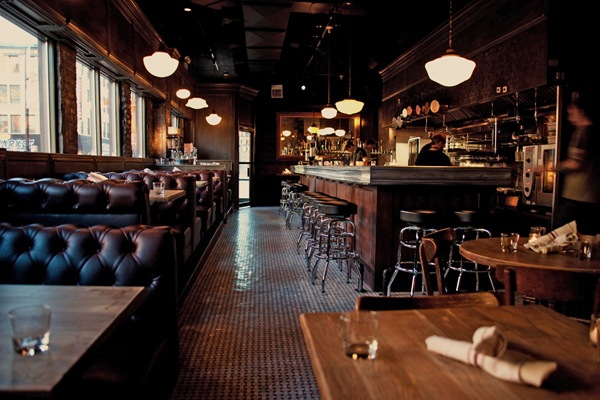 The burger topped with cheese and fried egg—which Bon Appétit argues is the best in the nation—is the perfect excuse to sit in silence. This two-patty wonder is stuffed between a soft, chewy bun and will keep you and yours occupied long enough to at least try to conjure up a knock-knock joke or something. Accompanied by a Dr. Devon's Pickleback (one shot of irish whiskey and another of the housemade pickle brine), the combo will likely leave everyone ready for bed, which is perfect because you're going to need to rest up to do it all over again tomorrow.
Photo credits: 1. Kari Skaflen – Maude's Liquor Bar 2. Michelle Klosinski – Twisted Spoke 3. Brandon Jones – The Bedford 4. Jessica Schultz – Beauty Bar 5. Kari Skaflen – Au Cheval