Al Scorch Slows It Down for His Second Annual Winter Slumber
BY: Collin Brennan |
Jan 31, 2014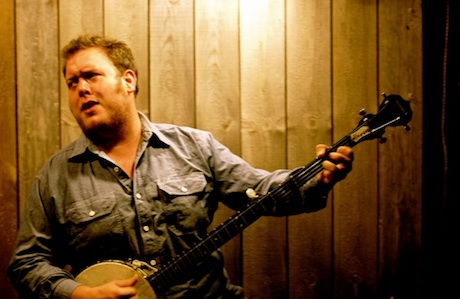 Chicago countryman Al Scorch returns to the Empty Bottle for his annual Winter Slumber residency, which finds him exploring sonic territories uncharted by 2011's brilliant LP
Tired Ghostly Town
.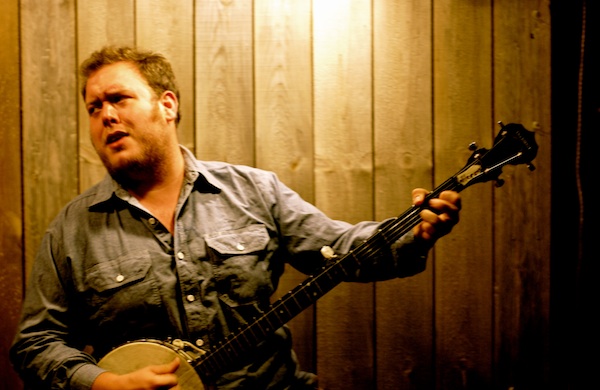 The first time I met Al Scorch was at a packed DIY space on 18th Street in Pilsen. He was cracking jokes as the emcee of the inaugural
Punk Rock Karaoke
, boisterous and probably more than a little sauced. He at once struck me as the type of soul whose voracious appetite for life—to paraphrase CS Lewis—was made not for this world but for another. A few years later, I stumbled into one of Scorch's sets at the
Subterranean
in Wicker Park. As he furiously plucked his banjo through a series of bluegrass-inspired barnburners, I was reminded of my initial impression and found myself thinking, "Wow, it must be exhausting to hang out with this guy." Something about him seemed to operate at a different speed than everyone else, and even the fine musicians of his Country Soul Ensemble band struggled to keep pace. But then something remarkable happened. As his set was wrapping up, Scorch put down his banjo, picked up a guitar, and began plucking out the slow, mournful rhythms of a tune called "Two Flags." The song's lyrics tell the story of two lovers from different countries, who struggle to stay together even as the years ("that cruel old master, Time") threaten to tear them apart. Until I heard that song, I had only been impressed by Scorch, in the way you might be impressed by the whirring gears of a racecar engine you couldn't begin to understand. But when he slowed down and let the spaces between the sounds sing, I realized that Scorch might be the most soulful songwriter Chicago's got. Or at least damn close to it. On Sunday, February 23, at 2 p.m., Scorch returns to the
Empty Bottle
for his annual
Winter Slumber
residency, which finds him exploring sonic territories uncharted by 2011's brilliant LP
Tired Ghostly Town
. It's a good way to experience him at what's arguably his best—sleepy and soulful, but with that infectious energy lingering just beneath the surface of every melody. He'll be inviting some special guests to perform with him on stage, so wipe off the cobwebs of Saturday night and come down to the Bottle for brunch, a bloody mary, and maybe a surprise or two. If there's anything I've learned about Al Scorch, it's that he's always good for that.
Photo courtesy of Al Scorch
BY: Collin Brennan
Guide Staff Writer
Collin is a senior editor and a staff writer for Consequence of Sound. He self-publishes zines and moderates writing workshops for The Chicago Publishers Resource Center (CHI PRC).