Alice Waters on the Art of Simple Food—and Even Simpler Persuasion
BY: Nathalie Lagerfeld |
Apr 15, 2014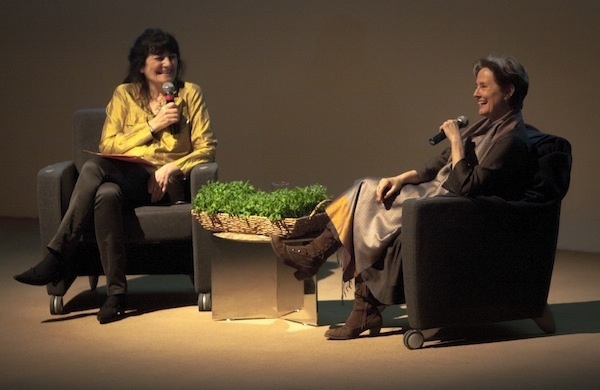 It's the 1970s. Chef Alice Waters boards a small plane in Santa Fe carrying sackfuls of fresh strawberries for her Berkeley restaurant,
Chez Panisse
. These are no ordinary fruits. Grown at Rancho Santa Fe's famous
Chino Farms
, they exude the complex and enticing scents of locally grown organic produce—scents that have been missing from Americans' kitchens for years. One by one, the other passengers' heads turn. Their noses sniff. Then, one by one, they ask Waters if they can have a taste. Food writer and future
Gourmet
magazine editor Ruth Reichl was Waters's companion on the flight. "I watched Alice essentially give away dessert at the restaurant," she told a sold-out crowd at
The Art of Simple Food: Alice Waters in Conversation with Ruth Reichl
, an event organized by the Chicago Humanities Festival last Thursday. "What everyone was saying was, 'I had forgotten about strawberries.'" The awakening of lost sense memory was a theme throughout the evening, which brought Reichl and Waters together onstage at the Art Institute of Chicago's Rubloff Auditorium. Waters recalled the first time she tasted true haricots verts instead of standard Kentucky Wonder green beans, and described in detail a carefully crafted tripe sandwich she once ordered from an Italian street vendor. Each new taste was an inspiration for the chef, who, at Chez Panisse, pioneered the organic, locally grown fare now known as California cuisine. But Waters's cooking has always been about more than expanding palates. It's also a persuasive technique. Seventeen years ago, Waters partnered with a local Berkeley middle school to start an organic garden and kitchen classroom where students could assist in the preparation of healthy, fresh food. The initiative would eventually flower into the
Edible Schoolyard Project
, a nonprofit that works to foster similar programs in schools across the United States. But at first, the program encountered resistance from faculty. In a school that struggled to pay for basic equipment like textbooks and chairs, "the idea that you would spend money on the cafeteria was unthinkable," Waters said.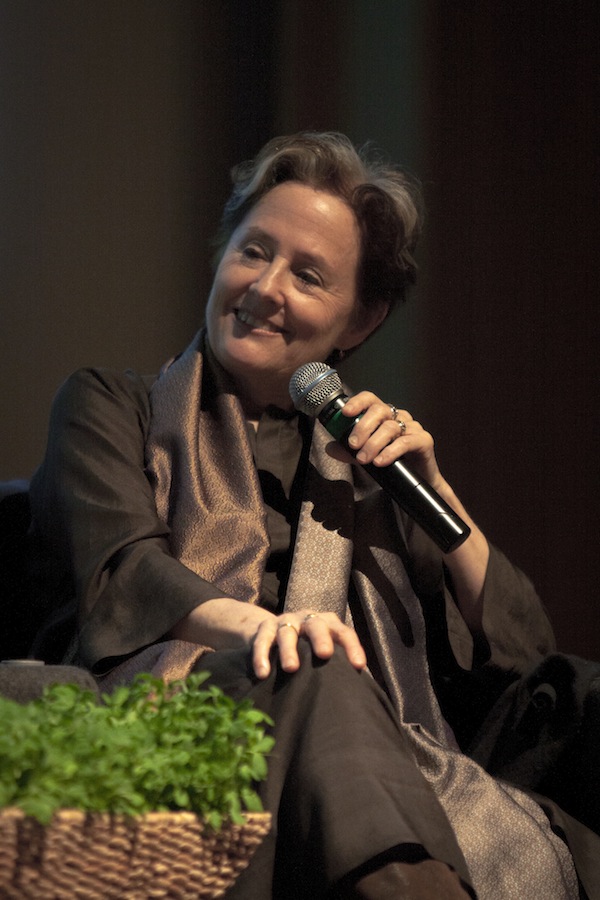 Waters had a simple solution: she invited the teachers to Chez Panisse.There was a special dinner for the principals of all 17 Berkeley public schools, and catered meetings for the math department. Soon, Waters had built a coalition to support her initiative—and not just because of the free food. "It's a very powerful thing to invite people to an unexpected place," she said, "to have a conversation about something they haven't thought about before." It doesn't seem like a stretch to think that the members of the audience that night might agree.
Next step: attend an upcoming Chicago Humanities Festival event, browse Waters' cookbooks, or use a Chicago restaurant Groupon to indulge a craving for fresh, local fare.
Photos by Aubrey Boonstra.
BY: Nathalie Lagerfeld
Guide Staff Writer
Nathalie is a writer and editor on the Guide's food team. Originally from Virginia, she now lives in Chicago, where she regularly indulges her love of tortas, bibimbap, and Cheez-Its. Follow her on Twitter @maviswillsaveus.