All Is Bright at These City and Suburban Holiday Light Displays
BY: Emily Wachowiak |
Dec 17, 2013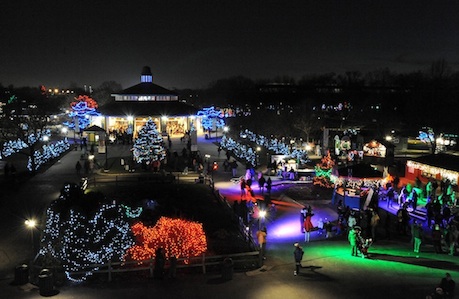 You don't have to be 5 years old to get breathless at the sight of a towering fir tree cutting through the winter darkness with a thousand points of light. In honor of this centuries-old tradition, we've compiled five festive ways to light up a cold winter's night.
1. Lights + Animals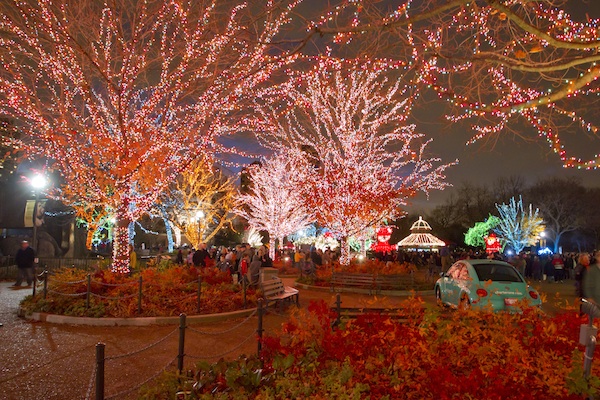 You'll find dazzling light displays at both
Lincoln Park Zoo
(2001 N. Clark St.) and
Brookfield Zoo
(8400 31st St., Brookfield). Lincoln Park's
ZooLights
twinkle to a soundtrack each night, and Brookfield's
Holiday Magic
event counters with a laser light show plus more than one million bulbs that form a luminous display some polar bears may confuse for the northern lights. At both nighttime events, you'll find live ice carving, entertainment, and, of course, critters big and small.
Admission to ZooLights is free, but cars must pay a parking fee of $20. Brookfield Zoo admission fees ($15 for adults; $10.50 for kids aged 3–11) and parking fees ($10) apply. 
2. Lights + Plants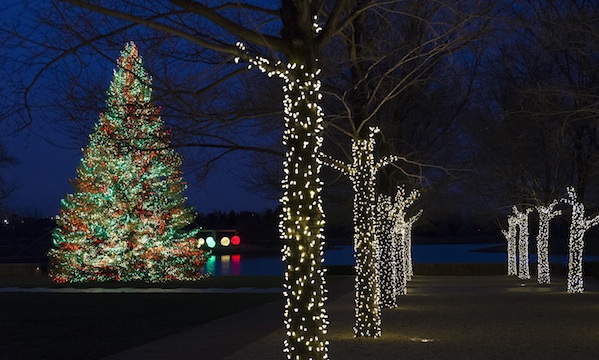 The
Chicago Botanic Garden
(1000 Lake Cook Rd., Glencoe) offers a treasure trove of holiday delights, not the least of which is a display of more than 750,000 lights strung throughout the trees that light the path to
Wonderland
. Inside Wonderland, kids will find an intricate holiday train, known as the Wonderland Express, chugging its way through a detailed model of Chicago landmarks. A 40-foot fir tree, brought in via helicopter, stands guard outside Wonderland, serving as a helpful air-traffic control tower for lost flying reindeer.
Wonderland admission ($12 for adults; $10 for kids aged 3–12) and parking fees ($25+) apply. 
3. Lights + History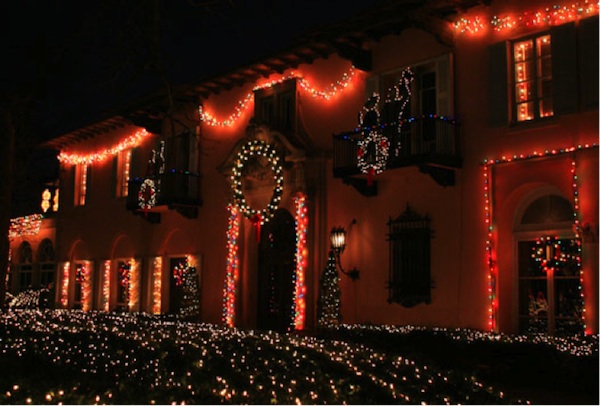 As the former home of a General Electric founder, it's no surprise that historic
Cuneo Mansion & Gardens
(1350 N. Milwaukee Ave., Vernon Hills) shines extra brightly around the holidays. The turn-of-the-century estate—owned by Loyola University—partners with the Village of Vernon Hills each year to illuminate its 97 acres with a drive-through
Winter Wonderland display
. Cars pass under dozens of bright archways flanked by animated displays of light-up animals, trees, and toys, all accompanied by music streamed by a local radio station.
Admission costs $5 per car Monday­–Thursday, $10 per car Friday­–Sunday; cash only.
4. Lights + Beer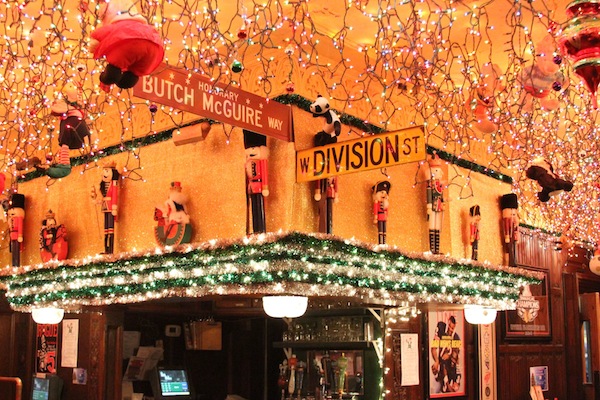 Known most of the year for its well-executed pub fare, signature cocktails, and innovative "layered" draft beers,
Butch McGuire's
(20 W. Division St.) transforms into a twinkling wonderland come December. The electric spectacle takes over the entire restaurant, with strings of lights dripping from every inch of the ceiling and a platoon of toy soldiers standing guard over the bar, awaiting a beer delivery from the model train running overhead.
5. Lights + Giant Toys
A giant biplane, tall ship, and locomotive take over North School Park each year as just three of the majestic light sculptures that form
Arlington Heights' holiday display
(Arlington Heights Rd. and Eastman St.). More than 70,000 lights make up the city's 22nd annual display, whose theme is classic children's toys such as dump trucks, teddy bears, dreidels, and hopelessly tangled Slinkys.
Admission is free.
Photos courtesy of Brookfield Zoo, Lincoln Park Zoo, Chicago Botanic Garden, Cuneo Mansion, and Butch McGuire's.