GROUPON GUIDE TO WASHINGTON-DC
The Alligator, the Chicken of the Swamp
BY: Aimee Algas Alker |
Oct 19, 2022
While the rest of the United States is still trying to determine the difference between alligators and crocodiles, Gulf Coast residents figured it out long ago: alligators are delicious. So tasty that their meat is commonplace in the region's grocery stores and restaurants.
It also doesn't hurt that the New Orleans archbishop categorizes the water-dwelling reptiles as seafood, adding a new ingredient to Lent's Friday dinners.
Despite their popularity along the Gulf Coast, alligator dishes haven't caught on in other parts of the country. At least not yet, said Mark Palicki, vice president of marketing for restaurant supplier Fortune Fish & Gourmet in Bensenville, IL. With whole-animal consumption and eco-friendly meats taking center stage as of late, alligator is poised to make its grand entrance. All it will take is one high-profile chef to focus on alligator, he said. "Then, other chefs will follow in abundance."
So what's the appeal of alligator meat?
A Familiar Flavor
"Tastes like chicken" may be a cliché, but in the case of alligator meat, it's pretty accurate. Some describe it as a brinier version of chicken, while others say it's similar to pork. Mark said alligator's flavor is akin to both meats but with a slightly tougher texture.
Low in Fat, High in Protein
Alligator's flavor mimics chicken, but the meat's nutritional content does not. Alligator is filled with significantly more protein than chicken and has less fat, Mark said. Plus, alligator's fat is wrapped around its meat, making it easy to remove before cooking.
Culinary Creativity
The most common alligator dishes feature the meat breaded and fried into nuggets or ground into sausage. However, alligator meat can be used in most chicken recipes, whether that's in the form of cutlets, nuggets, stews, or Mark's favorite—kebabs. And don't be afraid to use the reptile in its entirety. The most tender sections of alligators are the tail loins and jowls, but as long as the meat is properly tenderized, any cut can be used.
Alligator at Its Best
If Mark's suggestions aren't enough, there are plenty of alligator dishes at restaurants across the country to serve as inspiration.

Check out some related reads: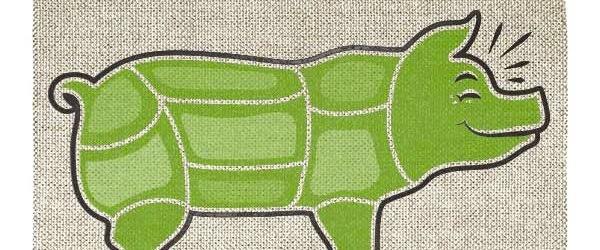 From suckling pig to roasted alligator, these restaurants offer some of the nation's best nose-to-tail dishes.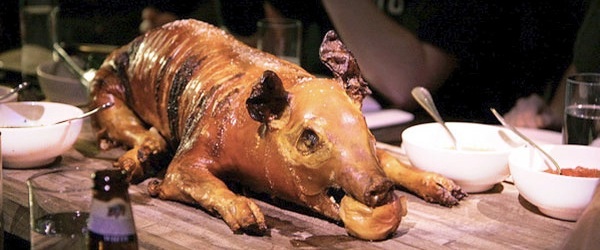 Once exclusively reserved for luaus and Shriners' summer picnics, pig roasts are now entering the fine-dining arena. We take a look at the experience from the point of view of the chefs who prepare the roasted pigs and the diners who dig in.