Austin: Beyond the Traditional Massage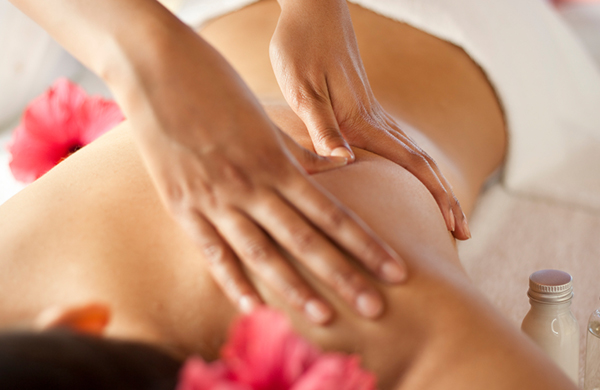 Enjoying a relaxing, rejuvenating massage can be the perfect antidote to stress, tension and sore muscles. And while a traditional Swedish massage is never a bad thing, many Austin spas are going well beyond to offer some unique, specialty body treatments. Milk + Honey Day Spa is one such place. Customers are referred to as Spa Partisans, a trademarked name used to describe enthusiastic supporters of their methods, and given signature treatments that refine and refresh the body. Primary among them is the Spa Partisan signature body treatment, where the skin is polished with a blend of brown sugar, coffee, crushed almonds and dehydrated milk, followed by a steam treatment and one-hour massage. If you can't make it to the upscale, beautiful space, rely on the company's mobile milk + honey program, which brings the spa to your home or office.
Viva Day Spa
is another Austin favorite. Their signature seven-hour Viva Diva spa journey promises to "sweep you away to a worry-free zone" with a sauna, 60-minute massage, herbal steam towel treatment, full body glow, hydrating body wrap, a full facial and manicure and pedicure procedures, among other treats. Thankfully, lunch, tea and chocolates are also involved. On the far west side of Austin, heading into Hill Country, Travaasa Experiential Resort is a destination unto itself, but the spa is open to overnight and day guests. Set amongst the more than 200 wooded acres of the resort, the exquisite and relaxing Spa at Travaasa Austin offers several signature treatments not to be found anywhere else. The Honey Bee Massage and Body Treatment offers a honey and ginger oil-based massage, followed by pure natural beeswax rubbed into the skin and soaked with hot towels. There are also a number of Seasonal Harvest Treatments, such as a fall pumpkin facial and body wrap. Of course, there is always the Lake Austin Spa Resort. The ultimate in resorts, it is consistently rated among the top destination spas in North America by publications worldwide. With more than 100 treatments to choose from and plenty of customization options, Lake Austin Spa Resort is undeniably the city's most prestigious rejuvenation and relaxation option. From natural treatments that rely on local ingredients to the centuries-old Tok Sen technique from Thailand, this is one spot that truly offers unique, invigorating options for anyone looking to spend a day at the spa.
BY: Gayot
GAYOT.com serves as a leading worldwide authority on the good life. Millions of readers turn to Gayot's savvy, professional reviews on dining, travel and lifestyle. From "Best of" lists and travel guides, to a searchable restaurant and hotel database, Gayot provides dependable coverage while keeping up with the latest trends and news.