Bar Scene: Chicago Bar Picks from GT Fish & Oyster Bartender Danielle Lewis
BY: Lisa Ladehoff |
Jun 27, 2014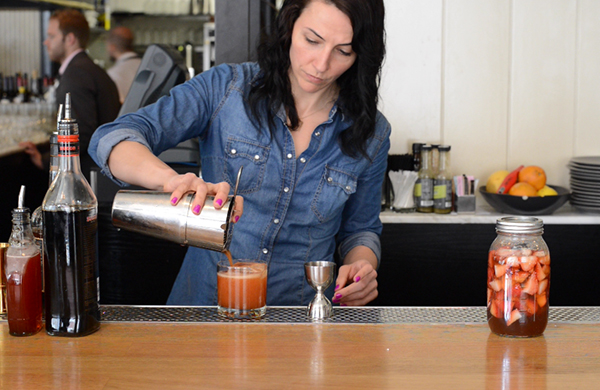 When she's not shaking
vinegar-spiked whiskey cocktails
at
GT Fish & Oyster
(531 N. Wells St.), bartender Danielle Lewis often heads to one of these three spots for a tipple. One is a classic Bridgeport staple, one is inside a re-established Chicago landmark, and one is a super-chic hotel bar. We think Lewis has good taste. Check out her picks below.
The Berkshire Room
(15 E. Ohio St.) "I love The Berkshire. The drinks are always so good. They're so talented, and I'm a sucker for hotel bars."
(And a good place to put total trust in your bartender.)
Maria's Packaged Goods
(960 W. 31st St.) "It's a dive. And they make a margarita I want for my last meal. So good. They also have a good beer list."
Dusek's
(1227 W. 18th St.) "Beer, cocktails, food. It's worth the trip to Pilsen."
(Not to mention it's just one flight of stairs away from a whole array of boozy punches.)
BY: Lisa Ladehoff
Guide Staff Writer
A native of the city of big shoulders, Lisa is a small-shouldered books and booze enthusiast living on Chicago's Northwest side with a large cat, a tiny bar, and a medium-sized library.