A Beach Boy and a Concrete Blonde Pick New Anthems for California
BY: Collin Brennan |
Jul 17, 2014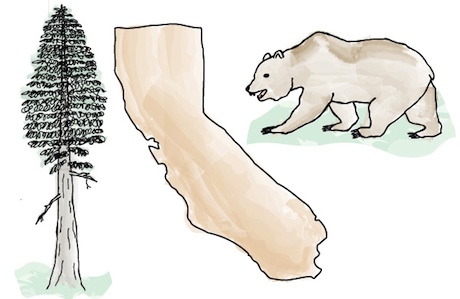 In State Songs, Revisited, we ask a musician to pick a new official song for their home state, or at least the state where they launched their career. It can be as literal, metaphorical, or nonsensical as they want—as long as it represents what the state means to them.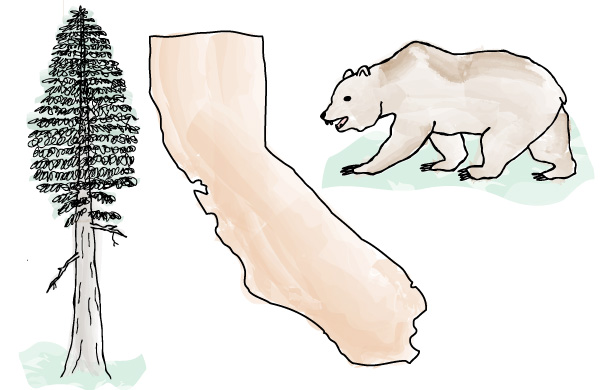 The rest of the nation envies California for its sunshine and natural beauty, but the grass isn't always greener on the West Coast. Dissatisfaction with the social status quo has been a prominent theme in the state's music scene since at least the 1960s. Out-of-step acts such as Janis Joplin and the Grateful Dead emerged from the Haight-Ashbury's hippie counterculture during the Summer of Love. Their rejection of mainstream values found a different, more aggressive outlet in Southern California in the early '80s, when seminal punk bands such as X and Black Flag started making their own kind of noise. All of this makes California's official state song, "
I Love You, California
," look a bit incongruous. The song's chipper refrain may ring true for many, but we think California's state song needs a stronger dose of reality. Johnette Napolitano of famed '80s alt-rock band
Concrete Blonde
happens to agree, and she offers California a protest song for a more cynical generation. But things aren't all doom and gloom in the Golden State, so we also asked
Beach Boy
Al Jardine for a more hopeful take on the California Dream. He responded with the title track from his new solo album, further enforcing the belief that, out here, people write their own destiny.
Johnette Napolitano's Pick: "California Uber Alles," Dead Kennedys
"I think 'California Uber Alles' fits the bill right now. … Unfortunately, I've met Governor Jerry Brown and can't really say more than that or I'll have a bomb accidentally dropped on my house."
Al Jardine's Pick: "A Postcard from California," Al Jardine
"[This song] describes the journey a family takes to California after World War II to start life over in pursuit of the California Dream."
Want to explore more music in the Golden State? Check out Groupon's deals for concerts in California.
BY: Collin Brennan
Guide Staff Writer
Collin is a senior editor and a staff writer for Consequence of Sound. He self-publishes zines and moderates writing workshops for The Chicago Publishers Resource Center (CHI PRC).