State Songs, Revisited: New Anthems for All 50 States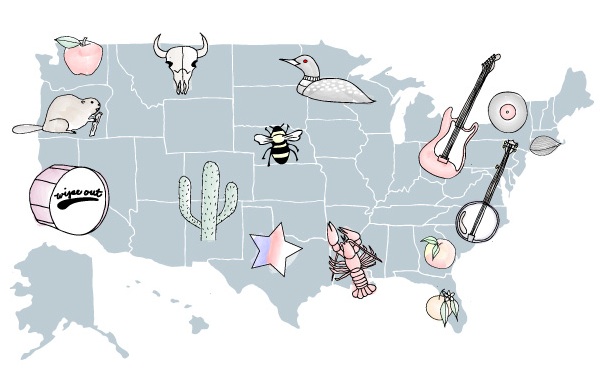 Almost every state has an official song, but not every state has one that you'd want to blast through your car stereo. In this series, we ask musicians and notable music experts to pick a new official song for their home states, or at least the state where they launched the careers. It can be as literal, metaphorical, or nonsensical as they want—as long as it represents what the state means to them.
Check back for new anthems every week.
Alaska | Marian Call

Singer-Songwriter

California | Al Jardine & Johnette Napolitano

Founding Member of the Beach Boys & Singer/Bassist of Concrete Blonde

Colorado | Bill Nershi

Guitarist for The String Cheese Incident

Florida | Chris Carrabba

Dashboard Confessional & Twin Forks Frontman

Hawaii | Jake Shimabukuro

Ukelele Virtuoso

Montana | Steve Albini & Chance McKinney

Alt-Rock Engineer & Country Singer

New Mexico | The Handsome Family

Alt-Country Duo

Oregon | The Thermals

Indie Rock Trio

Rhode Island | Deer Tick

Alternative Americana Rockers

South Dakota | Jami Lynn

Folksinger

Virginia | Jason Mraz

Singer-Songwriter

Washington | Buzz Osborne

The Melvins Frontman

West Virginia | Hank Williams III

Country Rocker
Listen to the entire playlist here. Want to explore more local music? Check Groupon for concerts in your area.
Illustration: Jess Duff, Groupon.