The Handsome Family Picks a New Anthem for New Mexico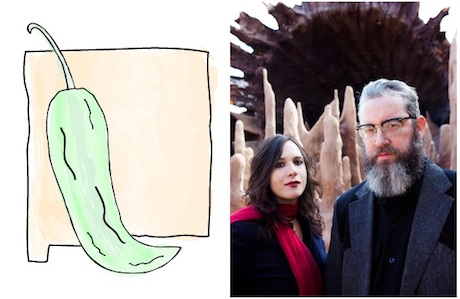 In State Songs, Revisited, we ask a musician to pick a new official song for their home state, or at least the state where they launched their career. It can be as literal, metaphorical, or nonsensical as they want—as long as it represents what the state means to them.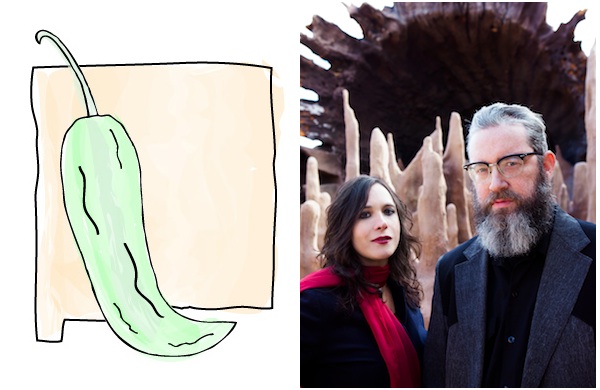 New Mexico has an English-language state song, a Spanish-language state song, a state ballad, and a bilingual state song. Clearly, New Mexico loves music. And you know who loves New Mexico? The Handsome Family. They started making music in Chicago, but it's no surprise they ended up in Albuquerque. Their distinctive brand of sepia-toned folk always felt dusted in sand and cactus needles (you may recognize it from the
opening credits of HBO's True Detective
). When asked to provide a new state song, the band suggested one of its own: a gorgeous ode to Albuquerque that emphasizes the beauty of that city in a post–
Breaking Bad
world.
The Handsome Family's Pick: "A Thousand Diamond Rings," The Handsome Family
"'A Thousand Diamond Rings' is about the beauty of Albuquerque sunlight. It turns even broken glass in the parking lots into jewels. New Mexico is a place where every morning and every night the world briefly turns watermelon pink as the sun slowly moves past the mountains. The skies never cease to dazzle the senses here and induce daydreaming of the highest order."
For more information on The Handsome Family, check out their website. Interested in more local music and activities? Check Groupon for things to do in Albuquerque.
Photo: Jason Creps. Illustration: Jess Duff, Groupon.