Hank Williams III Picks a New Anthem for West Virginia
BY: WILL LANDON | 6.26.2014 |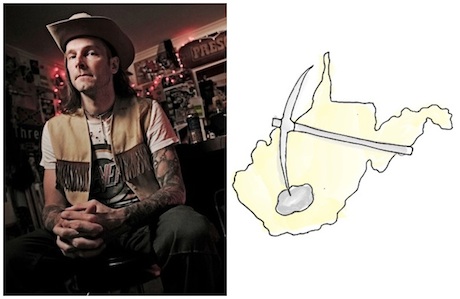 In State Songs Revisited, we ask a musician to pick a new official song for their home state, or at least the state where they launched their career. It can be as literal, metaphorical, or nonsensical as they want—as long as it represents what the state means to them.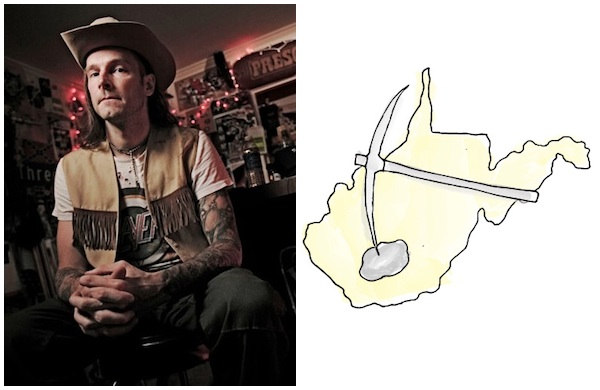 West Virginia is blessed with a rugged natural beauty, from soaring mountains to bubbling forest brooks, and a rugged people to match. Their beautiful and sometimes violent history, steeped in music and dance, has inspired activists and artists alike. In addition to three official state songs, the state can claim country hits such as John Denver's "Take Me Home, Country Roads" and "Coal Miner's Daughter" by Loretta Lynn.
Even so, we figured it's time for the Mountain State to sing another tune. That's why we spoke with Hank Williams III AKA Hank3, a Kentucky native and self-described "Hellbilly" country-rocker who spent some time in West Virginia to write Straight to Hell—reportedly the first major-label country album to be slapped with a parental advisory warning.
Hank Williams III's Pick: "D. Ray White" by Hank Williams III
"'D. Ray White' fits a lot of West Virginia's people because a lot, but not all, of [them] have had to deal with some very tough jobs and situations in life[.] A quote from a local[:] '[West Virginians] know what tough is like, they know you can't get through it without having good neighbors and family. If you ever leave West Virginia you may soon find yourself doing everything you can to get back to it.'"
You can catch Hank3 on his tour, which runs through the East Coast and Southeast until the beginning of August. Potential new dates are TBA. Want to explore more music? Search Groupon for more things to do in West Virginia.
Photo: Jack Parker. Illustration: Jess Duff, Groupon.
BY: Will Landon
Guide Staff Writer
Will Landon is a Chicago-based writer who sings punk rock songs with the Blue Ribbon Glee Club and occasionally works for free as an assistant stage director.