Portland's The Thermals Pick a New Anthem for Oregon
BY: Collin Brennan |
Aug 20, 2014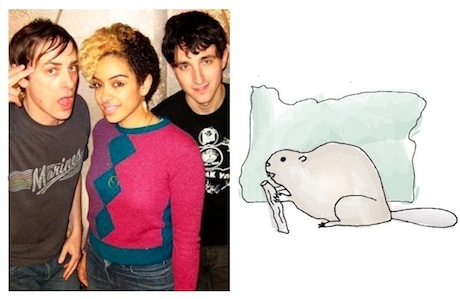 In State Songs, Revisited, we ask a musician to pick a new official song for their home state, or at least the state where they launched the career. It can be as literal, metaphorical, or nonsensical as they want—as long as it represents what the state means to them.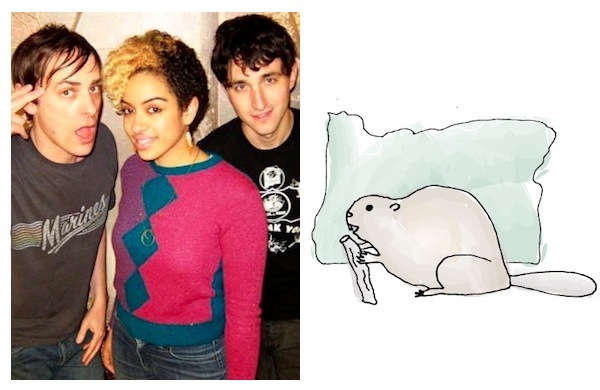 Oregon is the high school you wish you had attended. It's a place where freaks and jocks coexist harmoniously and in some cases even coalesce to form a new breed of human (frocks, maybe?). And yet, for a state that welcomes weirdness with such open arms, Oregon has one of the blandest state songs out there. "
Oregon, My Oregon
" doesn't even have an original name—there's also a "Maryland, My Maryland" and a "Michigan, My Michigan." This is the kind of place where a football team can get away with being named the Ducks, so we think it deserves a song that's equally creative. To find out what that song might be, we reached out to Hutch Harris of Portland-based band
The Thermals
, whose aggressive brand of power pop is a fine reflection of Oregon's "anything goes" ethos.
The Thermals' Pick: "Smile," Quasi
"Oregon is an absolutely beautiful and incredibly colorful place to live. Green forests, blue rivers, gray skies … yeah, it rains a lot here. You gotta be tough to live here—it ain't always easy! Take it from Quasi, one of Oregon's best and longest-running rock bands. Their attitude ('Who said life was fair?') and this song especially ('Others have it worse … ') exemplify the pragmatic and resilient spirit needed to live in the Pacific Northwest."
Want to explore more music in the Beaver State? Check out Groupon's deals for concerts in Oregon.
BY: Collin Brennan
Guide Staff Writer
Collin is a senior editor and a staff writer for Consequence of Sound. He self-publishes zines and moderates writing workshops for The Chicago Publishers Resource Center (CHI PRC).