The Melvins' Buzz Osborne Picks a New Anthem for Washington
BY: Collin Brennan |
Jun 19, 2014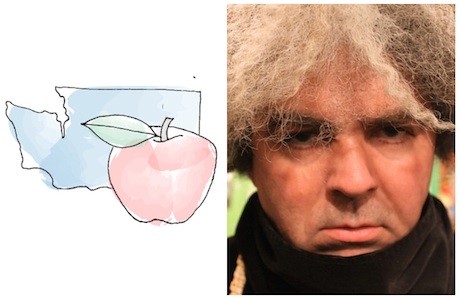 In State Songs, Revisited, we ask a musician to pick a new official song for their home state, or at least the state where they launched their career. It can be as literal, metaphorical, or nonsensical as they want—as long as it represents what the state means to them.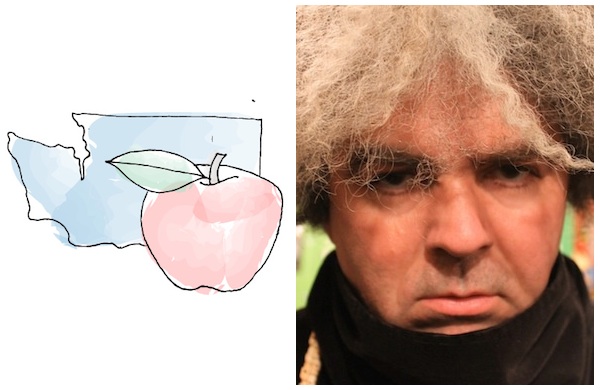 In spite of their state's natural beauty, Washingtonians tend to produce music that's a bit rougher around the edges. Seattle's garage scene roared to life in the mid-1950s, and from the first fuzzy notes of The Wailers'
"Tall Cool One,"
there was no looking back. Over the next few decades, musicians such as Jimi Hendrix and Kurt Cobain strapped on their Stratocasters and repped their home state with amber waves of gain. In stark contrast to this tradition, the state's official song,
"Washington, My Home,"
sounds tame. We turned to
Buzz Osborne
of
The Melvins
for the reboot. Buzz knows his state's music scene, having co-invented grunge with the help of his friends in Nirvana and a few thousand watts of electricity.
Buzz Osborne's Pick: "Sweet Young Thing Ain't Sweet No More," Mudhoney
"This song is actually a perfect soundtrack for almost
any
US city or state these days, so I don't really mean to pick on Washington. The lyric 'Mama found her draped over the toilet bowl' is perfect! It totally describes Washington (or Detroit, for that matter)."
Want to explore more music in the Evergreen State? Check out Groupon's deals for concerts in Seattle.
BY: Collin Brennan
Guide Staff Writer
Collin is a senior editor and a staff writer for Consequence of Sound. He self-publishes zines and moderates writing workshops for The Chicago Publishers Resource Center (CHI PRC).