Beauty and the Budget: Look Great from Head to Toe for Less Than $200
BY: Jasmine Feldmann |
Aug 20, 2013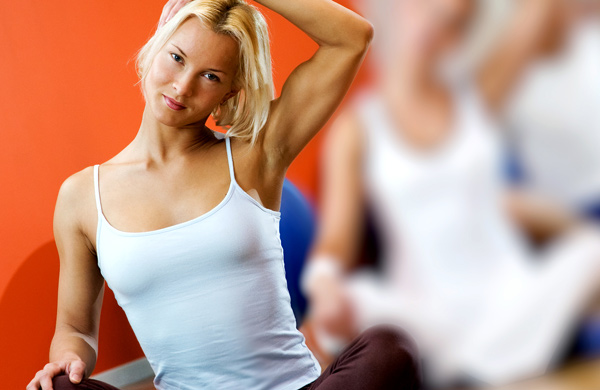 Nothing feels better than walking out the door of a designer salon with a fresh cut and color. Of course, with most designer stylists charging approximately $185 for a haircut and color, the resulting toll on a monthly budget can be a bit of a buzz kill. But despite the cliché, beauty doesn't have to be painful—at least not for your wallet. Check out these seven budget beauty tip-offs and tricks to stay fit, healthy, and in style without breaking the bank. The total cost for all seven:
$178.50.
1. Haircut at Barbara and Barbara: $20
Odd knickknacks, cross-stitch art, and kitschy memorabilia surround the workstations at Barbara and Barbara, where stylists dole out haircuts and complimentary PBRs for $20 cash ($30 for longer or thicker hair). They specialize in the type of artsy dos commonly seen around the hip, nearby Logan Square and Avondale neighborhoods, but classic cuts for both men and women are well within their repertoire.
2. 90-Minute Elemental Nature Facial at the Douglas J Aveda Institute: $49
Under the guidance of an instructor, aestheticians-in-training use Aveda's natural product line to soothe and improve skin inside this tranquil salon. The budget price doesn't mean budget service either: the staff also customizes masks and serums to reduce acne, remove dull skin cells, brighten complexions, or reduce signs of aging.
3. 60-Minute Classic Massage at Cortiva Massage School: $40
Similar to the students at the Aveda Institute, the budding massage therapists at Cortiva Massage School are still learning their craft. But though they may not have the hours, they do have the skills. They begin each massage by uncovering the client's needs during a 10-minute interview, then dedicate the next 50 minutes to kneading away knots and melting tension.
4. Eyebrow Threading at Sonia Salon: $8
Despite appearances, eyebrow threading is actually less painful and better for the skin than waxing. Sonia Salon's technicians remove unwanted hair and shape brows with a looped thread, depilating entire rows to create groomed brows quickly and hygienically. And since they don't apply super-hot wax or pull at the sensitive skin surrounding the eyes, skin is less prone to irritation or wrinkles.
5. Origins The Great Pretender Self Tanner: $21.50
Rather than spend a lot of money on a one-time airbrush tan or risk exposure in a UV booth, many people are increasingly turning to tans from a bottle.
Elle rated this Origins blend as its favorite for first-time self tanners
due to the natural DHA formula, which is similar to those found in professional spray-tan solutions. DHA works with the skin's own pigment to create a naturally darker shade, meaning clients won't end up looking orange.
6. Three-Month Lap Swim Pass for any Park District Pool: $40
With this pass, swimmers can enjoy a refreshing hour of cardio in the lap lanes of indoor and outdoor pools at parks throughout the city. Most pools set aside hours in the early morning or late evening for adults to get in some exercise without having to dodge cannonballers. Pro tip: most swimmers agree the best facilities can be found at Bucktown's Holstein Park; check out the
summer lap swim schedule for all locations
.
7. Yoga Session: Free
Throughout the city, many studios offer free trial classes or community classes that are donation-based. Though we don't suggest abusing this kindness, it is a good way to sample a studio's style and find a favorite instructor close to home.
BY: Jasmine Feldmann
Guide Staff Writer
Jasmine is a small-town Iowa girl makin' it in the biggish city. She loves thrifted dresses, pretending to be Mata Hari, Halloween, making her own extra-greasy lotions, sensible shoes, picnics in cemeteries, jet-setting around the world in coach class, and finding ways to incorporate more chilis into her life.