Best Bluebonnet Photo Ops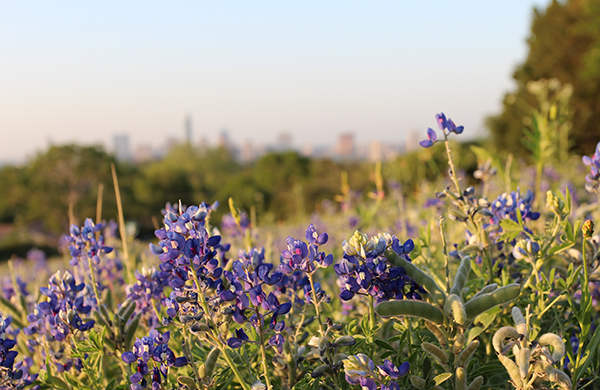 It's officially Bluebonnet season in the Central Texas, and that means it's time for your annual family photos in the patches of the state flower. Here are a few places in Austin that will provide the perfect canvas for your Bluebonnet masterpiece.
St. Edwards University | Corner of St. Edwards & University Loop Drive
 This is my favorite spot to snap bluebonnet photos as downtown serves as a great backdrop. There's a hill located at the corner of St. Edwards and University Loop Drive that's blanketed with the beautiful blue flowers.
Lady Bird Johnson Wildflower Center | 4801 La Crosse Avenue
It seems only natural that you should visit the Wildflower Center to see the state's famous wildflower. This is a fun stop because you can meander through the trails, then stop by their cafe. It's also fun because their grounds are covered in various wildflowers so you'll get an opportunity to see much more than just Bluebonnets!
Capital of Texas Highway
There are countless photo opportunities along this popular stretch of highway. It's dicey to stop for photos as it's along a busy road, so I'd recommend planning your visit at non-peak traffic times, and with extreme caution. But, if you plan your photo right, you can get the 360 bridge in the background which creates a pretty Austin-y photo.
 Circle C Metro Park | 6301 West Slaughter Lane
The city park has bluebonnets along its trails. I like this location because it's secluded, so you don't have to worry about the perils that come with snapping photos on the side of the highway. There's also ample parking. 
Brushy Creek Lake Park | 3300 Brushy Creek Road, Cedar Park 78613
This park is blanked with bluebonnets as far as the eye can see. There's also a lake at the park that serves as a nice backdrop for the photos.