GROUPON GUIDE TO SAN FRANCISCO
Best Museum Nights for Adults Only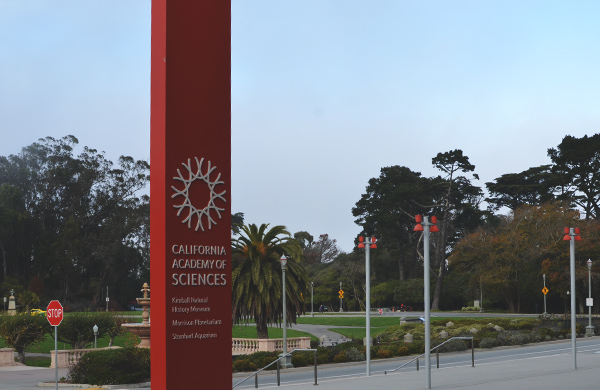 The projected two-year closure of the San Francisco Museum of Modern Art casts a long shadow over the Bay Area's arts scene, particularly for the field trip crowd and young weekenders who loved to take in the vast collections. But savvy grown-up patrons aren't crying too hard, thanks to several new weeknight events at other museums and galleries around town, each geared exclusively toward adults. The over-21 crowds also have a reason to celebrate, thanks to the availability of booze at many of these adult interactions.
Newly reopened on the Embarcadero, look for the Exploratorium. On the first Thursday of every month, grownups queue up for After Dark, an adult party that combines tactile exhibits with mixed cocktails and a rich array of themed programs such as Fog, the Art of Tinkering and Sexplorations. Much of the science behind the Exploratorium's fascinating exhibits may rely on serendipity, but in this case, it's best to plan ahead, as more than any other after-hours shindig in San Francisco, this one sells out quickly.
San Francisco's other hall of technology, the California Academy of Sciences, hosts the hip NightLife gathering every Thursday. Well-known deejays stop by regularly for sessions that last until 10 p.m., and if you look carefully you might even see the Academy's albino alligator bobbing along to the beat. Partygoers opt for a craftier, hands-on feel at this weekly get together, all while sipping cocktails and immortalizing the night from inside the photo booth.
The relatively recent Walt Disney Family Museum in the Presidio might seem like the kiddiest place on earth, but just as Disneyland has Downtown Disney, the museum itself loves catering to adults. The 18-and-over series Animate Your Night brings a monthly party to the Disney doorstep, with rotating themes that play on vaulted classics. Look for rare Disney tidbits scattered throughout the space and lots of craft cocktails for anyone who's old enough to enjoy them.
Intrepid adults can also take a peek at the oddball happenings every Friday at the de Young, where panel discussions, live music, fashion and drag shows, art-making and more all collide in a single space. There are cocktails, a prix-fix menu and extended hours, of course, but the cultural assault that is the de Young certainly isn't for everyone. Thankfully, there's likely to be another adult-only after hours museum party not far away.
BY: Gayot
Gayot
GAYOT.com serves as a leading worldwide authority on the good life. Millions of readers turn to Gayot's savvy, professional reviews on dining, travel and lifestyle. From "Best of" lists and travel guides, to a searchable restaurant and hotel database, Gayot provides dependable coverage while keeping up with the latest trends and news.