Best Pizza Topping to Order in an Italian Accent
BY: JOHN FLAHERTY | 3.20.2014 |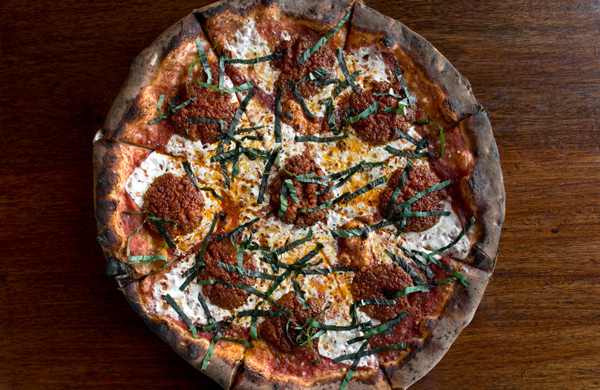 Publican Quality Meats makes this 'nduja sausage, a spreadable Calabrian salami of pork, pork fat, and red peppers. The blood-orange discs lent a soft texture and spicy kick to Coalfire's (1321 W. Grand Ave.) famously charred crust, and the pizza's fresh basil slices helped temper the sausage's heat and latent fermented flavor. In terms of pronunciation, be sure to hang on that second syllable. It's en-doo-ya.
Explore more of Chicago's Italian restaurants.
Photo by Andrew Nawrocki, Groupon
BY: John Flaherty
Groupon Editors
John writes and edits stories on food and style.