GROUPON GUIDE TO SAINT LOUIS
Rollin' on the River: Iconic St. Louis Activities for Your Next Trip
BY: Eddie Schmid |
Jul 10, 2015
If you know where to look, the Gateway City is pretty easy to warm up to. Here's a list of our favorite Saint Louis activities for anyone who's visiting from out of town.
City Museum | Downtown
Why you should go: Navigating the St. Louis City Museum is like jumping into the wacko daydreams of 100 different children—think Walt Disney, but with a passion for junkyard finds. Kids will feel right at home, and adults will feel like kids again.

Sample itinerary: Stroll past a wall made out of old bedpans. Ride a slide made out of old movie-theater chairs. Then climb through hollowed-out airplanes, caves, and a replica whale (minus the guts).
Busch Stadium and Ballpark Village | Downtown
Why you should go: Cardinals baseball is a religion in St. Louis, and Busch Stadium and its new adjacent Ballpark Village are the shrines. It can get crowded on game day, but it pulses with energy.

Where to watch the game: If you can't get tickets to the game, head to Budweiser Brew House, which has over 200 beer taps and an excellent view of the stadium from its rooftop deck.

Where to go when there's no game: Read stories about the fearsome Bob Gibson and see a ball signed by Babe Ruth at the Cardinals Hall of Fame and Museum.
Forest Park
Why you should go: If you ever feel like you've run out of things to do in St. Louis, it feels good to get lost in Forest Park. Within its confines you'll find the Saint Louis Art Museum, the Saint Louis Zoo, a golf course, and miles of hiking and biking trails. The zoo and art museum are free to enter.

Sample date night: St. Louis weather can be fickle—take advantage of a sunny climate by heading out on a rowboat on Post-Dispatch Lake at the Boathouse. Then head to see a musical at The Muny, the beloved outdoor amphitheater down the street.
The Gateway Arch | Downtown
Why you should go: Ask anyone to make a list of "Saint Louis activities," and you can bet the Gateway Arch will be on it. And the view from the top does not disappoint—you can see all of downtown St. Louis to the west and the Mississippi River to the east.

Best time to go to the Arch: Head to the grounds before 10 a.m. That'll ensure you can get tickets to see the top and avoid the inevitable long lines.
Anheuser-Busch Brewery | Soulard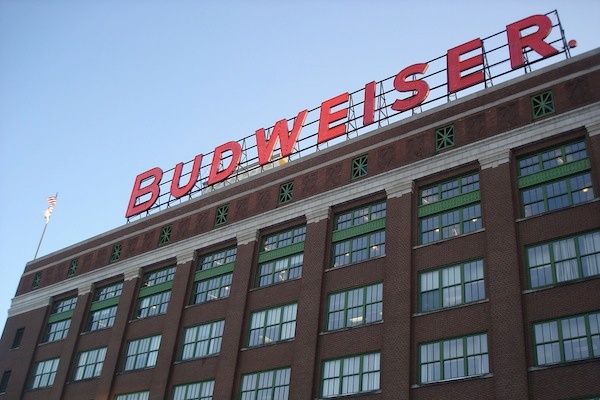 Why you should go: Regardless of your stance on how its beers taste, Anheuser-Busch's brewing methods revolutionized beer. Learn about how Budweiser conquered the States and visit with Clydesdales on a free informative tour, which ends with a refreshing free beer of your choice.

Hit the microbrew circuit afterward: The city's rich brewing history lives on at exceptional breweries throughout town, such as Schlafly, Perennial Artisan Ales, and Urban Chestnut Brewing Co.
The Delmar Loop | University City
Why you should go: St. Louis can feel a little buttoned up, and its overall layout favors driving over walking. The Loop is a wonderful exception. After browsing Vintage Vinyl's records or some clothing boutiques, take a walk past sidewalk buskers to get pizza at Cicero's or fantastic root beer at Fitz's.

Best place for a nightcap: The rooftop bar of the Moonrise Hotel, which has funky furniture, specialty cocktails, and a great view of the city.

Best place to see Chuck Berry: Old age hasn't stopped St. Louis–born rock demigod Chuck Berry from playing a gig every month at Blueberry Hill. Tickets sell out fast, but Blueberry Hill is worth visiting any day. Eat burgers next to glass cases filled with Simpsons figurines and Beatles memorabilia.
Photo: A-B Brewery Tour by Paul Knittel under CC BY-SA 2.0
BY: Eddie Schmid
Eddie studied abroad in Rome but doesn't believe that makes him special. He has seen seven baseball stadiums and has zero dogs.